Last month, Inspira Health announced the expansion of the Living Independently for Elders (LIFE) program to all of Gloucester and Salem Counties with the December opening of Inspira LIFE Williamstown. Inspira LIFE has already served over 746 elders in Cumberland County over the past 12 years. Now, Inspira LIFE is also welcoming a new medical director to the team: Donna Raziano, M.D., M.B.A., F.A.C.P., A.G.S.F.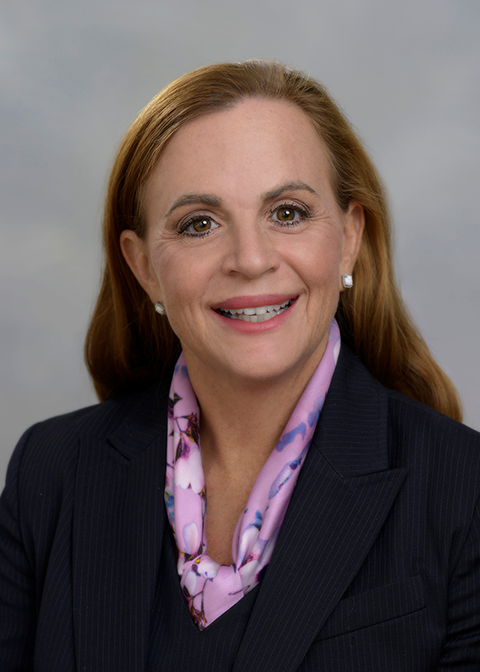 Dr. Raziano has over 17 years of experience with LIFE programs and is board certified in internal medicine, geriatric medicine and hospice and palliative care. In her new role, she will focus on maintaining a high level of quality care and patient safety. "Inspira LIFE is already an organization with high patient satisfaction and a reputation for quality care," she said. "The program is phenomenal already, and we're situated for growth." 
Inspira LIFE is a program of all-inclusive care for the elderly (PACE) and is intended to support participants at home and prevent institutionalization. The program serves a small subset of frail elders in South Jersey who are enrolled in both Medicare and Medicaid and who need full wraparound services beyond primary care. 
"The number one reason to refer a patient to LIFE is if they're becoming frail and are in need of services to maintain independence in their community," said Dr. Raziano. The program provides participants with a spectrum of support from a team of health care professionals including primary care physicians, social workers, home care registered nurses, certified registered nurse practitioners, physical therapists, occupational therapists and registered dietitians, as well as support staff including home health care specialists, transportation staff and more.
The services provided by the LIFE program include: 
Medical care including primary and specialty care, behavioral health, dental, vision, hearing, podiatry and physical and occupational therapies
24-hour access to the care team 
Prescription and over-the-counter medications
Medical equipment and supplies 
Meals at the center and nutritional counseling
End-of-life support and care 
Social services 
In addition, LIFE gives patients the benefit of streamlining care after health events, such as a trip to the emergency room. "We can make sure their transition back home is seamless, from providing transportation from the emergency room to getting meds personally delivered on the day of discharge," said Dr. Raziano. 
"This is a life-sustaining program that provides care comparable to a nursing home while also allowing participants to continue living at home," said Dr. Raziano. "We can even provide home safety checks and updates such as handrails to make every participant's home safer." Inspira LIFE can take the burden of care coordination off the shoulders of caregivers, provide transportation and at-home services and allow elders to socialize in person at an adult day center. 
Inspira LIFE Williamstown will begin enrolling patients on December 1, 2022. If you're interested in referring a patient to the LIFE program, please call (855) 295-5433. If you have questions about Inspira LIFE and its benefits to elders, please contact Dr. Raziano at RazianoD@ihn.org.