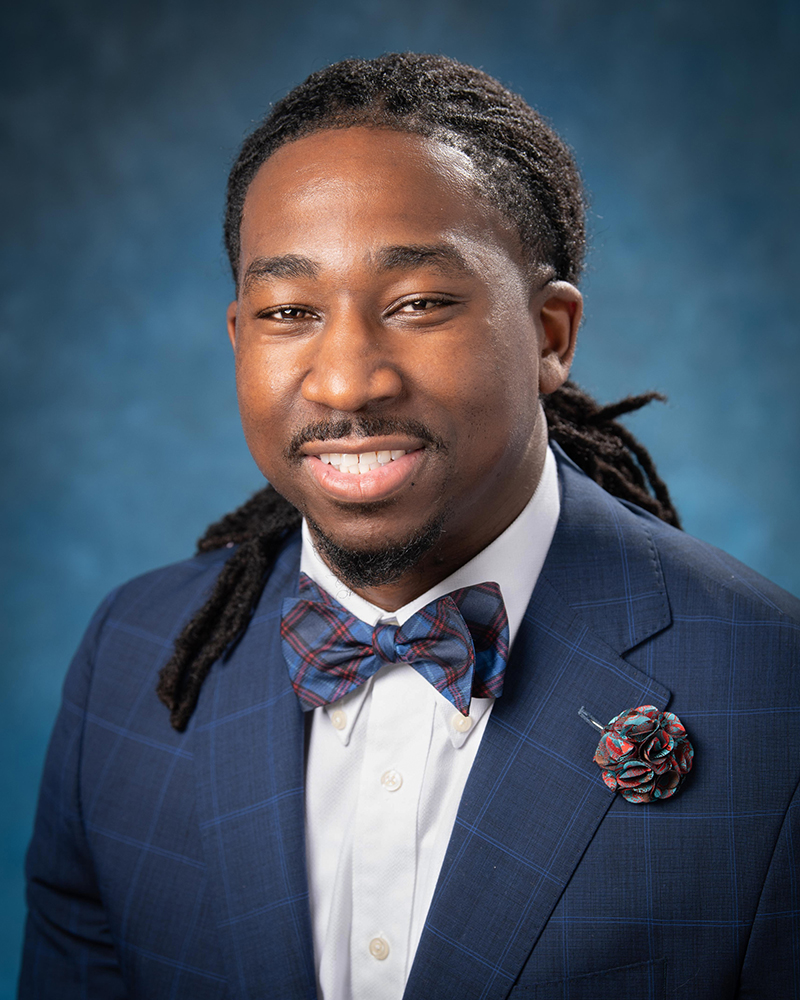 At Inspira, we strive not only to provide high-quality health services that improve the lives of all we serve, but also to be the region's leading network of health care providers. Caring is at the foundation of Inspira's daily life, but there is more work to be done. A positive Inspira culture exists beyond employee pride and loyalty; it exists when providers place cultural awareness and a patient's individuality above generalist care.  
Victor N. Ukwu, M.D. received his graduate degree from Meharry Medical College—one of the oldest historically Black colleges and universities (HBCUs) recognized in the United States. Now a family medicine physician at Inspira Medical Group Primary Care Haddon Township, Dr. Ukwu offers his insight into how providers can place inclusivity at the forefront of their patient care routines.  
Understanding your Patients 
Although every patient's condition is different, there's more to a patient than their medical and family history. According to Dr. Ukwu, that is just the tip of the iceberg.   
"Oftentimes, we try to place our patients in boxes and diagnose their ailments based on statistics. But we must step away from the figures—like those based on culture and ethnicity—and instead, focus on how patients feel in that moment," said Dr. Ukwu. "We need to account for their environmental factors, genetics, sleep dysfunction issues, diet, socio-economic background and accessibility to healthy food. Because when it comes down to assessing someone's health risk, it's more than what the statistics say. It's about how all of the aforementioned components led this person to their current health status." 
While Dr. Ukwu recommends leaving statistics at the door, he offers his approach of universal and unwavering support. "We know that nearly 43 percent of Black adults aged 35 to 49 are obese, compared to 32 percent of white adults in the same age group. But if you step back from the minority statistics, obesity is an American epidemic. More than 35 percent of American adults are obese. Health care issues like these exist beyond the color of someone's skin, and we need to solve these issues like so." 
Understanding Cultural Sensitivity as Health Care Providers 
Inspira is committed to quality; however, delivering quality health care comes from cultural awareness. "It's no secret that there is a lot of distrust, or mistrust, from minority patients toward the health care system. While it's expected to face a 'hard to deal with' patient from time to time, you must challenge yourself not to write them off as aggressive or intimidating. Many patients feel unheard, and we have an obligation and an opportunity to change that narrative," said Dr. Ukwu.  
Improving Health Disparities Begins at the Individual Level 
For Dr. Ukwu, improving health care starts with removing the phrase "non-compliant" from the provider dictionary.  
"It's an easy phrase to use, but it's enabling us to write people off and forcing patients to get lost in the health care system," said Dr. Ukwu. "I once had a patient come in with foot pain and ask for an X-ray. When I looked through her chart, her previous health care team believed her symptoms were a result of poor personal care and labeled her 'non-compliant.' The truth is, she likely had fibromyalgia—a condition that was hard to penetrate because previous providers didn't believe her, causing the patient to be skeptical of health care providers and making it difficult for new providers to the case." 
According to Dr. Ukwu, shared decision-making is the new patient-provider conversation model. "I give the patient what I think is going on, they share what works best for their lifestyle, and together, we create a route for achieving their best care," said Dr. Ukwu. "If you ask any obese person if they want to be unhealthy, of course the answer is no. But this is where patient-centricity comes in: You need to empower this patient to take control of their health. Not because of what statistics say, but because your patient wants to achieve this goal for themselves."  
When it comes to making more informed decisions about a patient's health, especially when working on a medical problem that is not easy to decipher, Dr. Ukwu says Inspira has an untapped gold mine: its minority physician leaders.  
"It is likely that Inspira has many minority—especially African American—physicians who play a huge role in their communities. For instance, many minority physicians hold pivotal roles in religious communities, engage in hands-on social outreach and act as mentors to young people in their communities," said Dr. Ukwu. "I think there is an opportunity to leverage minority professionals as a way into communities and to accumulate more cultural capital—a term used by Pierre Bourdieu, a French sociologist, for the nonmonetary wealth and relationship capital generated outside the workplace. It cannot be measured with precision, but is needed to exert influence in a community, company or nation." 
Dr. Ukwu also shares that medicine is more than following guidelines, but rather looking at patients as a patient and a person. "One of Inspira's company values is empowerment—a value that led me here. To me, Inspira's community can exist outside of the office and beyond cross-cultural literature and education. Inspira's community exists when its members engage in community interests," said Dr. Ukwu. "Whether it's volunteering for the NAACP or helping organize a community event, empowering patients starts with engaged conversations, shared decision-making and being flexible. That's how we can guide our patients to take their health into their own hands." 
Dr. Ukwu is currently accepting new patients. Learn more about Dr. Ukwu and the Haddon Township location.