Inspira Health provides South Jersey residents with comprehensive, top-quality bariatric care for candidates working toward reaching their weight loss goals. Everyone's individual patient journey is different, but one thing is certain: Achieving the results you want doesn't happen overnight. Losing weight and keeping the pounds off after bariatric surgery requires health eating habits, routine exercise, perseverance and a positive mindset.
Lisa Kincaid
I had my bariatric surgery in January of 2013. I never saw it as a quick fix; it was a tool to help myself lose weight. I went from 280 pounds before surgery to 143 pounds in the first two years after the procedure. During a very stressful time in my life, I gained a little of that weight back.
Thanks to my daughter's Christmas present—metabolic test at The Fitness Connection—I know I can lose those lingering 11 pounds. I also learned how many calories and how much water I need to consume every day.
I have attended Inspira's support groups for four years, only missing a few in that time. Everyone there is like a family
Nicole Lowther
At 240 pounds, my quality of life before surgery was suffering. I experienced agonizing joint pain, felt winded after simple activities and often felt awkward in social situations.
My bariatric team had the skills and knowledge to put my fears at ease. From pre-op testing to follow-up visits and support group sessions, I always felt prepared for the next step in my successful weight loss journey.
Fourteen months after surgery, I'd lost 120 pounds and felt better and lighter than ever before.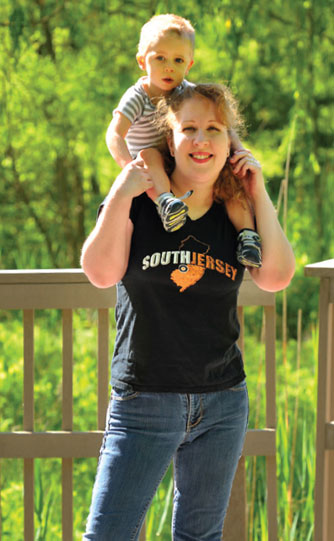 You could be our next success story! Start your journey today by attending a free information session or make an appointment with one of our surgeons.