Dialysis Care
Inspira Health provides life-saving dialysis services to people across South Jersey.
Dialysis Care

When your kidneys no longer function fully, dialysis can help to do some of their work.
Dialysis may be right for you if you have kidney failure and have lost 85 to 90 percent of your kidney function. Dialysis can:
Remove extra water, waste and salt from your body to prevent buildup
Control your blood pressure
Keep safe levels of chemicals such as sodium, potassium and bicarbonate
Inspira's Approach to Dialysis
Inspira's Dialysis Units provide vital, life-saving services to people in Cumberland County and the surrounding area. 
In addition, Inspira partners with DaVita, a leading independent provider of integrated health and kidney care services to enhance and expand dialysis services in South Jersey.
More Information on Kidney Health and Dialysis
Learn more about keeping your kidneys healthy:
Kidney Treatments and Services 
Together with DaVita, Inspira provides an educational program for patients with chronic kidney disease. Learn more.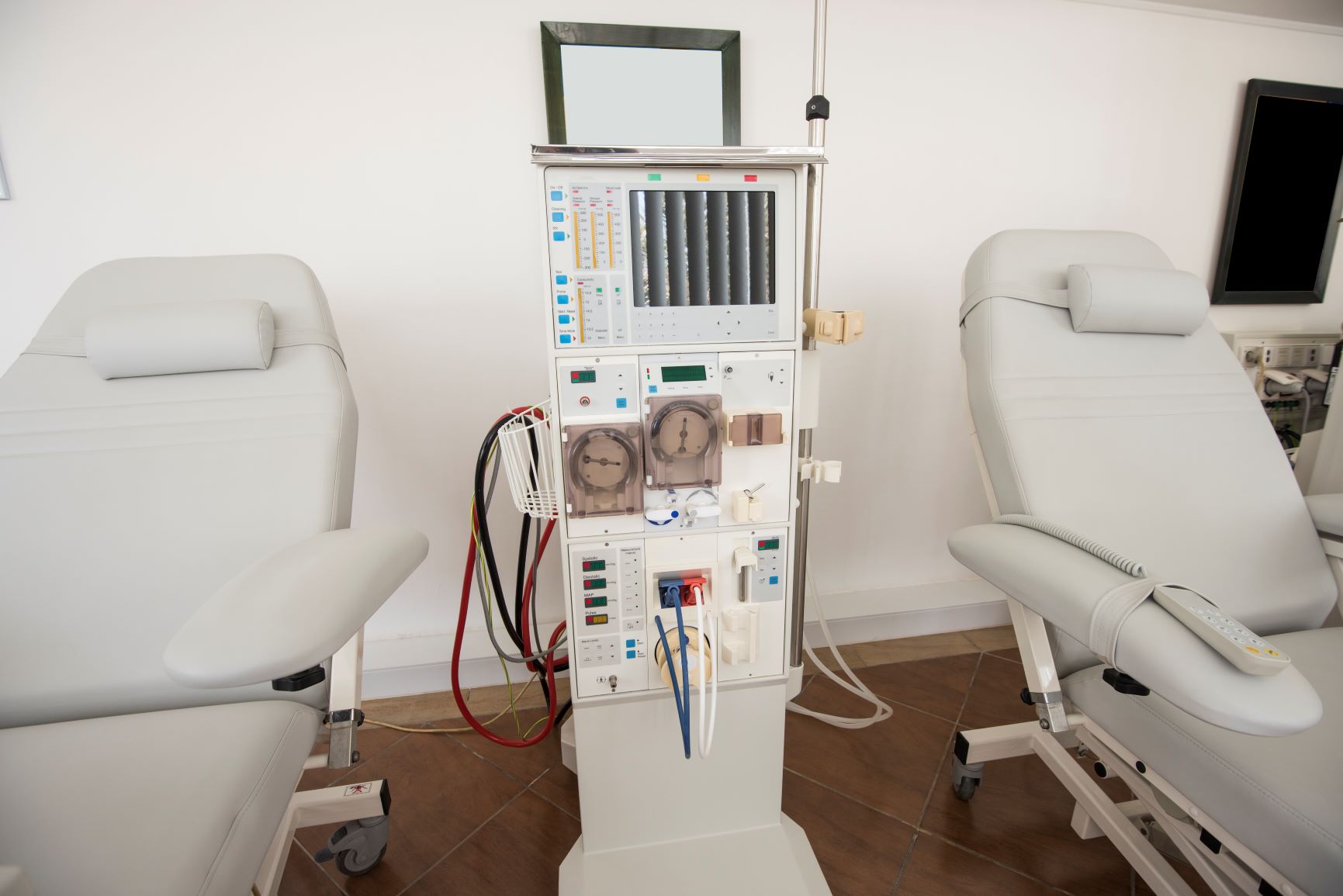 Why Choose Inspira for Dialysis Care
Inspira Health and DaVita provide locations for kidney care across South Jersey. That means when you need help getting healthy again, you never have to go very far. 
Getting care for kidney disease at Inspira means you're getting care backed by an entire network of physicians. Care is easily coordinated between primary care doctors, specialists, nutritionists and rehabilitation specialists, providing a more seamless patient experience. 
Explore More Options
three
Learn more about our online scheduling and schedule an appointment with your primary care provider today.
We offer a wide variety of services at our many locations throughout New Jersey, including award-winning obstetrics and gynecology, cancer care and orthopedics.
World class care is in your backyard. Learn more about our local and nationally renowned physicians.