Drug, Alcohol & Addiction Services
Addiction is a manageable disease, but it is chronic just like asthma or diabetes and requires a lifetime of management.
Drug, Alcohol & Addiction Services

Recovery is a journey and not a singular event. Keep that in mind when you consider treatment and what success looks like.
Our Approach to Drug, Alcohol and Addiction Services 
Inspira's multidisciplinary treatment teams deliver compassionate and supportive care in an environment that respects each patient's dignity, independence and unique personal needs. 
With addiction treatment, there are no guarantees of success or wellness. The road to recovery comes with many fresh starts and potential setbacks. Relapse, to varying degrees, happens often and what works for one person may not work for another.  
Multiple studies have shown that substance treatment reduces drug use by 40 to 60 percent. 
In treatment, those with addiction learn skills, gain knowledge and receive resources to manage their disease. Success or progress should be viewed through a holistic lens, taking all physical, emotional, spiritual and mental health aspects into account.   
It is also important to acknowledge that substance use and mental health go hand-in-hand. In the treatment field, the term "co-occurring" is used to describe this type of situation. For example, a person might have a diagnosis of trauma or depression and also an addiction issue. It's crucial for a person with co-occurring issues to address both aspects when they are attending treatment.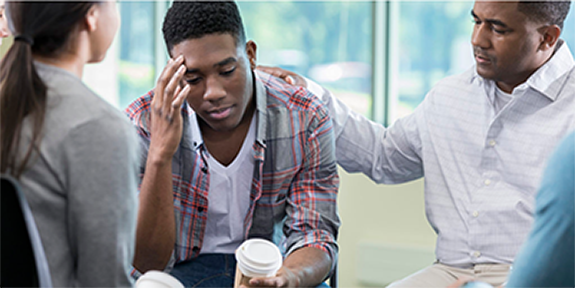 Drug, Alcohol and Addiction Treatments and Services
Why Choose Inspira for Addiction Treatment
The drug and alcohol specialists at Inspira are kind, considerate and professional practitioners who specialize in addressing the complexities of addiction. Our mission is to provide world-class quality care and support to patients and their loved ones as they navigate the road to treatment, and ultimately, recovery. Our team of addiction specialists is here to see you through to the finish, no matter where you're starting from.
An addiction to drugs or alcohol is almost always accompanied by an underlying emotional or mental issue. At Inspira, we believe in treating the whole person. Our specialists are expertly equipped to treat patients across the entire behavioral health spectrum, wherever they are in their journey to recovery. Whether you suffer from an underlying condition such as depression, or you struggle with grief and loss, Inspira's team of addiction specialists takes an integrated, holistic approach to care. Let Inspira be your sole source for all your mental health and substance use needs. 
Once successfully detoxed from substances, Inspira offers a range of treatment options allowing you to find the right personalized treatment for you, including outpatient partial care, intensive outpatient therapy and outpatient support through our Wellness & Recovery programs. We strive to personalize a treatment plan that's perfect for you. Our services focus on restoring your health and wellbeing from the inside out, while our various treatment programs offer increased flexibility. At Inspira, we understand that different patients have different needs, which is why we've designed a number of programs in various settings to better serve you.
Inspira Drug, Alcohol and Addiction Treatment Locations
Addiction treatment services are offered at Inspira behavioral health centers across South Jersey.
Explore More Options
three
Learn more about our online scheduling and schedule an appointment with your primary care provider today.
We offer a wide variety of services at our many locations throughout New Jersey, including award-winning obstetrics and gynecology, cancer care and orthopedics.
World class care is in your backyard. Learn more about our local and nationally renowned physicians.