Treatment Options
At Inspira, we work closely with you and your loved ones to find the course of treatment most likely to produce favorable results.
Addiction Treatment

If you or a loved one suffer from drug or alcohol addiction, you're not alone. Nearly 20 million American adults battle a substance use disorder each year. When the grip of addiction takes hold, it can be extremely difficult to stop using on your own. 
At Inspira, our dedicated drug and alcohol team is well-versed in the intricacies of substance use. Our specialists are trained to recognize the distinct challenges patients suffering from addiction face. 
Our Approach to Addiction Treatment  
Individuals or family members can reach an Inspira addiction specialist to arrange a voluntary intake.  
Patients who are admitted to the hospital and are identified as having a potential substance use problem receive brief intervention by treatment professionals. Those patients who have significant substance use problems or dependence issues, and who are interested, are linked with substance programs and resources upon discharge. 
After completing a safe medical detox, the next step is to find the right treatment program. 
The Opiate Overdose Recovery Program  
We are proud to participate in the Opiate Overdose Recovery Program (OORP), a state initiative where patients who arrive at the Emergency Department in Vineland or Bridgeton with a substance use issue meet with a drug and alcohol team member for education and to be linked with case management and treatment services if desired.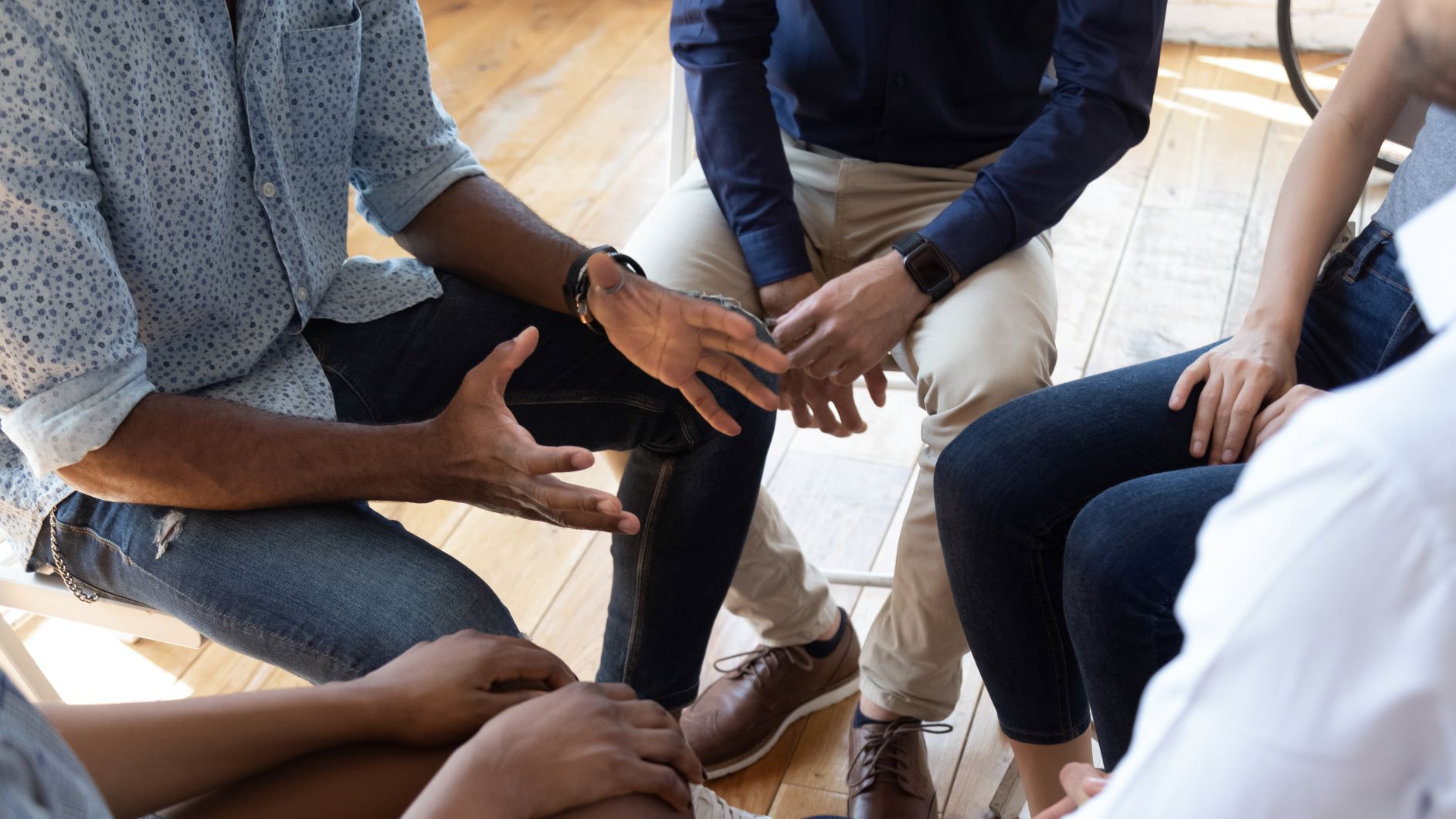 Addiction Treatment Options at Inspira
Upon intake, our specialists will identify the best course of treatment. Options include both inpatient and outpatient programs.
Inspira's Intensive Outpatient (IOP) is a dual-diagnosis mental health and substance use program. Patients typically attend for three hours per day, two to three times per week. The program offers a combination of psychotherapy and psycho-educational groups in a safe, caring environment. Participants work on gaining insights into both their mental health and addiction issues to improve coping skills. 
Our Wellness and Recovery Outpatient Program is a dual-diagnosis program that offers services to those who struggle with both mental health and substance abuse issues. The program provides traditional outpatient services which include weekly, hour-long individual, family and group sessions.  
Inpatient Treatment is a full-time program where an individual is treated in a hospital or medical clinic offering both detox and rehabilitation treatment. The length of a patient's stay depends on issues and progress.
Residential Treatment is a full-time program where an individual is provided treatment at a non-medical treatment facility. Residential treatment programs last from 30 days to one year depending on a patient's progress.
Day Treatment/Partial Hospitalization (PHP) is a part-time program of 20 or more hours of treatment per week, usually between four and eight hours daily for one to six months. Individuals attend treatment during the day but live at home.
Co-Occurring Treatment - Co-occurring conditions take place when a patient has a substance use issue that coincides with a mental health issue (depression, bipolar disorder, anxiety, schizophrenia, etc.). If you or a loved one struggle with co-occurring disorders, you should strive to address both your addiction issue and your mental health issue at the same time, as the two are interrelated and can trigger one another. At Inspira, patients can address all behavioral and mental health disorders under one roof. 
After-Care or Continuing Care - Once one level of treatment is complete, the patient is often introduced to the next, less intensive service or level of care available. For example, once a person completes residential treatment, they still need support transitioning to and for when they return home. A less intensive level of care such as a partial hospitalization program or intensive outpatient program (IOP) will be established so that services are in place for when the patient returns to their home environment. 
Why Choose Inspira for Addiction Treatment
By offering all levels of service within one system, Inspira is able to provide patients with a full range of treatment services including treatment for those with significant medical issues looking to stop their substance use thanks to our 4.0 hospital-level detox. Patients with acute withdrawal problems are at higher risk for possible complications, often requiring round-the-clock care. Our medical detox offers this supportive environment.
Once successfully detoxed from substances, Inspira offers a range of treatment options allowing you to find the right personalized treatment for you, including outpatient partial care, intensive outpatient therapy and outpatient support through our Wellness & Recovery programs. We strive to personalize a treatment plan that's perfect for you. Our services focus on restoring your health and wellbeing from the inside out, while our various treatment programs offer increased flexibility. At Inspira, we understand that different patients have different needs, which is why we've designed a number of programs in various settings to better serve you.
In an effort to reduce addiction across the board, Inspira has limited the prescription of benzodiazepine drugs, a common medication used to reduce alcohol withdrawal symptoms that is also addictive in its own right. We understand how important it is to fight addiction in all forms, which is why we're committed to avoiding drugs or treatments that could pose additional risk to your health and wellbeing.
Inspira Drug, Alcohol and Addiction Treatment Locations
Addiction treatment services are offered at Inspira behavioral health centers across South Jersey.
Explore More Options
three
Learn more about our online scheduling and schedule an appointment with your primary care provider today.
We offer a wide variety of services at our many locations throughout New Jersey, including award-winning obstetrics and gynecology, cancer care and orthopedics.
World class care is in your backyard. Learn more about our local and nationally renowned physicians.