Medical Detox Center
You are not alone in this fight. We will help you get back on track and steer you in the right direction.
The Detox Unit in Bridgeton is a voluntary acute unit for patients who are experiencing withdrawal symptoms that are affecting their physical and mental health.
Our Approach to Medical Detox 
This is a voluntary unit that is designed to assist you with your journey to recovery. We will be treating and guiding you in every way we can.  
Our goals are to: 
Provide a safe environment 
Promote positive changes in mental/physical health 
Encourage you to be proactive in your recovery 
Provide guidance and support for re-entry into the community 
Provide relapse prevention and intervention tools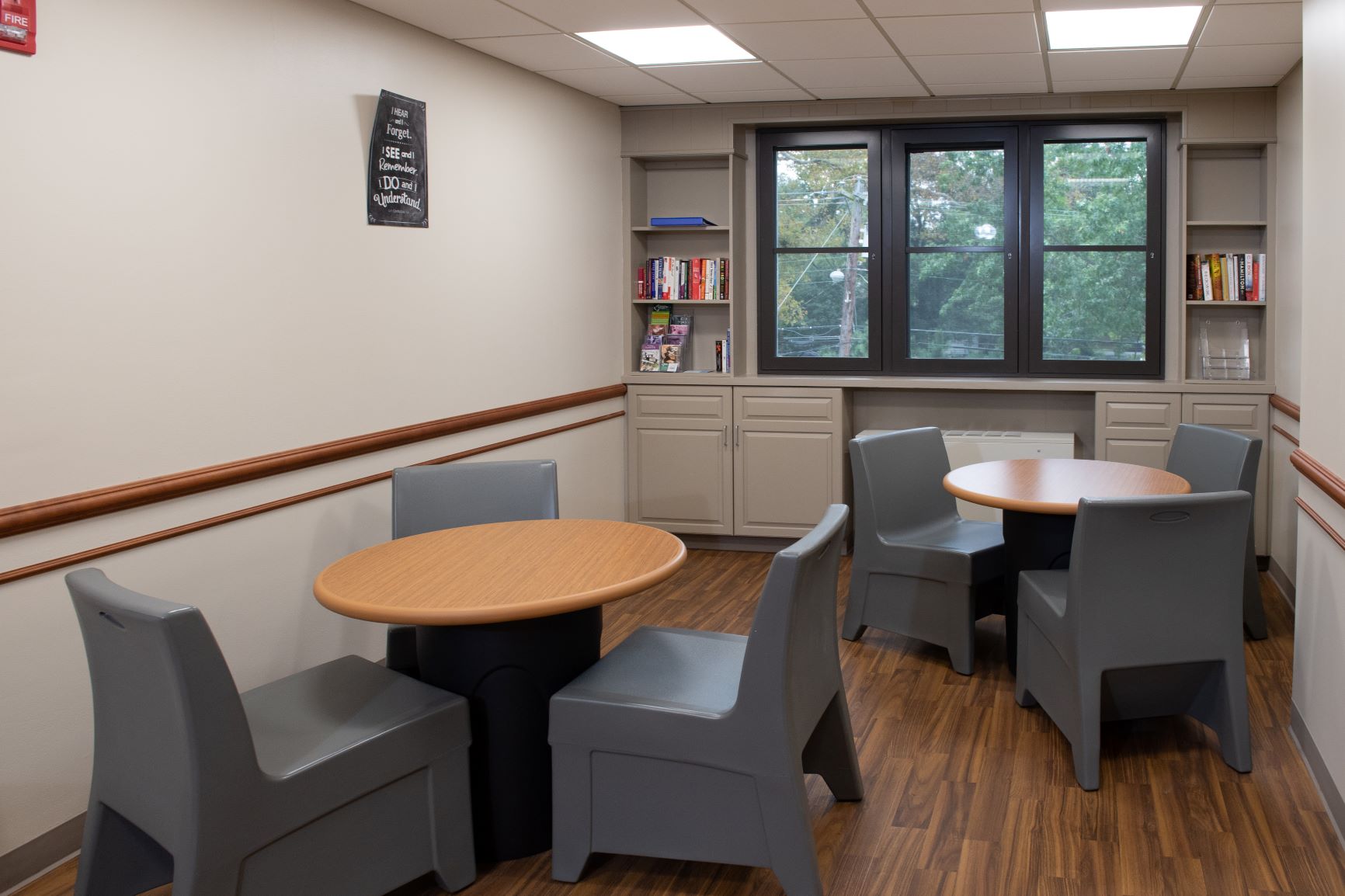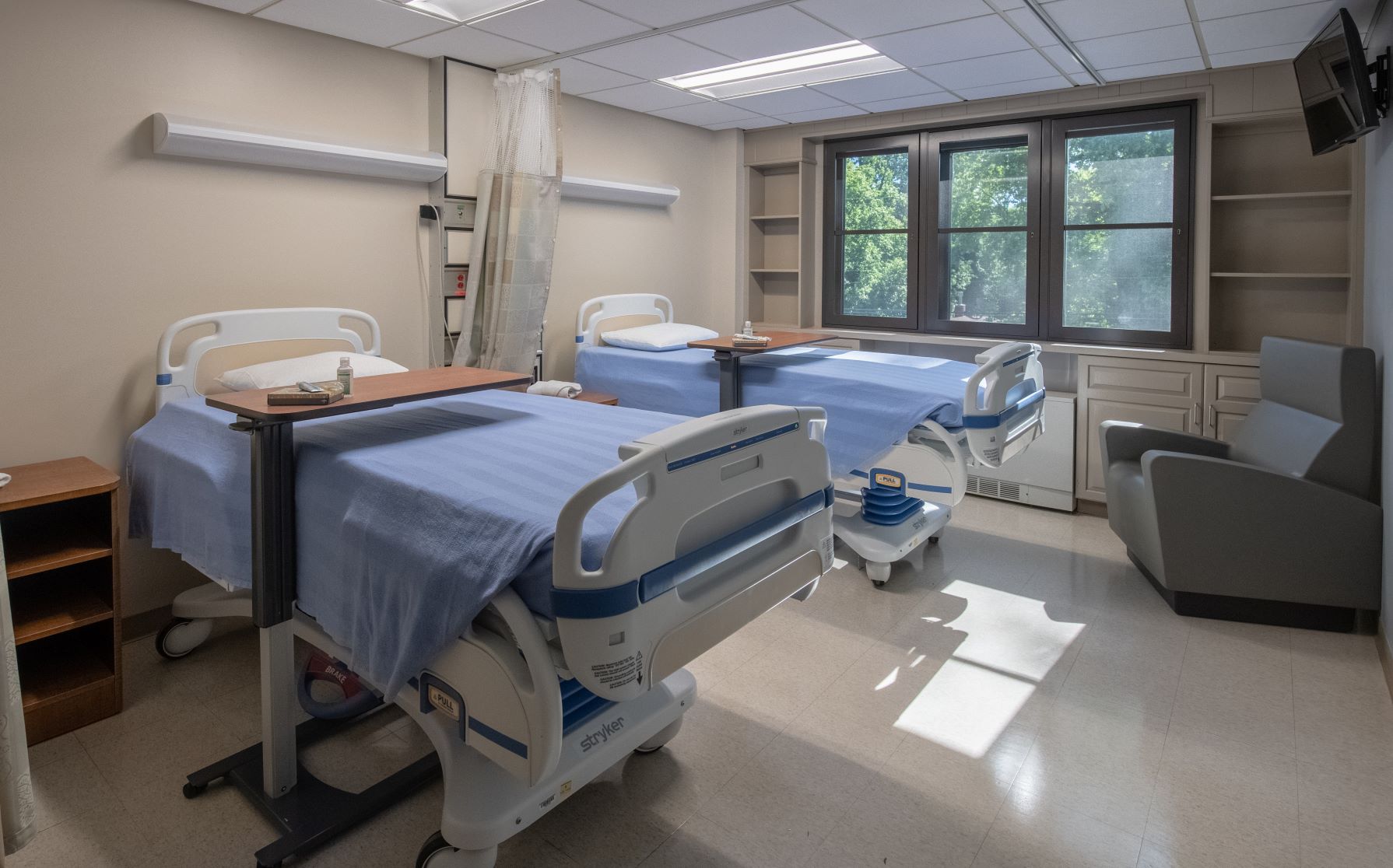 Services for Medical Detox Patients 
Withdrawal management and education 
Group and individual counseling 
Wellness planning 
Individual treatment care plans 
Referral, advocacy and service linkages
What You May Bring: 
Any items brought in will be checked and inspected by detox staff before being returned to you. This is done for both your safety and for inventory purposes. Please note toiletries will be provided for you.  
Clothes/pajamas 
Non-slip slippers/flip-flops 
Make-up, cosmetics (approved by staff) 
Hairbrush/comb 
Items Not Allowed at Detox: 
Electronic devices: cellphones, MP3 Players, iPod/iPad, radios, computer/laptop, video games, cameras 
Aerosol cans, mouthwash, any products containing alcohol 
Razors, nail clippers, metal nail files 
Lighters, matches, cigarettes 
Electronic cigarettes 
Weapons/sharp objects 
Jewelry, money or any valuables (these will be held by our security team in a safe) 
Blankets or towels (unit will provide) 
Why Choose Inspira for Medical Detox
The drug and alcohol specialists at Inspira are kind, considerate and professional practitioners who specialize in addressing the complexities of addiction. Our mission is to provide world-class quality care and support to patients and their loved ones as they navigate the road to treatment, and ultimately, recovery. Our team of addiction specialists is here to see you through to the finish, no matter where you're starting from.
An addiction to drugs or alcohol is almost always accompanied by an underlying emotional or mental issue. At Inspira, we believe in treating the whole person. Our specialists are expertly equipped to treat patients across the entire behavioral health spectrum, wherever they are in their journey to recovery. Whether you suffer from an underlying condition such as depression, or you struggle with grief and loss, Inspira's team of addiction specialists takes an integrated, holistic approach to care. Let Inspira be your sole source for all your mental health and substance use needs.
Once successfully detoxed from substances, Inspira offers a range of treatment options allowing you to find the right personalized treatment for you, including outpatient partial care, intensive outpatient therapy and outpatient support through our Wellness & Recovery programs. We strive to personalize a treatment plan that's perfect for you. Our services focus on restoring your health and wellbeing from the inside out, while our various treatment programs offer increased flexibility. At Inspira, we understand that different patients have different needs, which is why we've designed a number of programs in various settings to better serve you.
Inspira Medical Detox Center
The Inspira Health Detox Center is located in Bridgeton, NJ.
Explore More Options
three
Learn more about our online scheduling and schedule an appointment with your primary care provider today.
We offer a wide variety of services at our many locations throughout New Jersey, including award-winning obstetrics and gynecology, cancer care and orthopedics.
World class care is in your backyard. Learn more about our local and nationally renowned physicians.