Perinatal Diabetes
Managing perinatal diabetes is crucial to the health of mothers and their unborn children.
Perinatal Diabetes

Babies are healthiest when perinatal diabetes is managed early on during pregnancy, as prenatal treatment can reduce certain risks and produce optimal outcomes.
Our Approach to Perinatal Diabetes 
At Inspira, we provide diabetic mothers with all the tools, educational materials and support they need to manage their condition. Your obstetrician will work with other experts specializing in high-risk pregnancies as well as endocrinologists to provide best-in-class care to you and your baby.
In most cases, perinatal diabetes can be managed with diet alone or diet and medication. If you have type 1 diabetes, pregnancy will affect your insulin usage. If you have type 2 diabetes, you'll need to make dietary and lifestyle adjustments to ensure your pregnancy goes according to plan.
Risks of Going Untreated 
Without proper prenatal care, babies born to diabetic mothers are at risk for: 
Cardiac disease
Respiratory issues
Being large for gestational age
Jaundice
Hyperglycemia (high blood sugar)
Hypoglycemia (low blood sugar)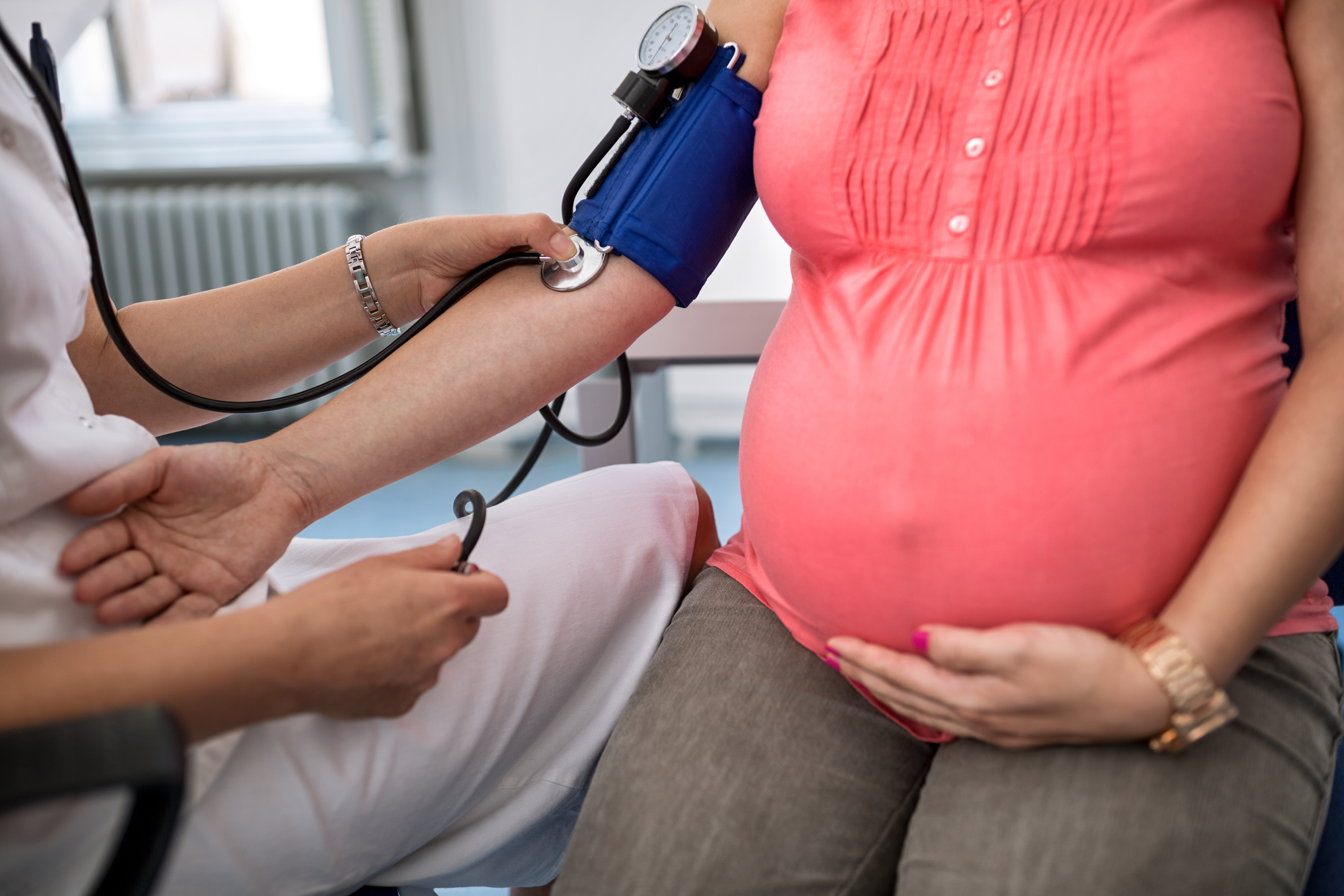 Why Choose Inspira for Perinatal Diabetes Care
We combine cutting-edge neonatal medical technology with a human touch, allowing us to provide excellent care to both mother and baby. Whether your risk occurs during pregnancy or after delivery, we offer state-of-the-art facilities designed and teams trained to care for you, regardless of what your specific needs may be. Our staff of board-certified, fellowship-trained physicians are well-versed in the latest maternal-fetal medicine techniques, and are equipped with advanced prenatal technologies that can increase your chances for a successful pregnancy.
Our experienced staff of maternal-fetal medicine specialists work side-by-side with obstetricians, specially trained nurses and nurse practitioners to offer comprehensive care for high-risk mothers and their babies. Your obstetric team will be by your side from the moment you enter the delivery room until you're ready to go home with your newborn. Healthy families start with healthy mothers, which is why we take a holistic family-friendly approach to maternal-fetal medicine.
Inspira has partnered with Nemours/Alfred I. duPont Hospital for Children to provide neonatal, pediatric and emergency care for children. Teaming up with Nemours allows Inspira to offer an advanced level of pediatric specialty care to families. Access to Nemours Pediatric Care at Inspira is available 24/7 at Inspira's medical centers in Vineland and Mullica Hill.
Inspira's reproductive specialists are more than medical professionals, they're sources of support for you and your loved ones. All of our staff, from our obstetricians to our nurses, are specially trained to manage what for many can be a stressful time. We empower patients with knowledge about their fertility issues and provide them with dedicated emotional support throughout their journey. We are always there to answer tough questions and walk you through the process at a pace that's suitable for you.
Perinatal Diabetes Care Locations
Inspira Medical Centers in Elmer, Vineland and Mullica Hill all meet high standards when it comes to quality maternity services while maintaining their own unique environments. Together they welcome more than 3,000 babies each year.
700 Mullica Hill Road,
Mullica Hill, NJ 08062
Hospital Hours
Open
Sunday - Saturday:
Open 24 hours
1505 West Sherman Avenue,
Vineland, NJ 08360
Hospital Hours
Open
Sunday - Saturday:
Open 24 hours
See all locations for Maternal-Fetal Medicine (High-Risk Pregnancy)
Explore More Options
three
Learn more about our online scheduling and schedule an appointment with your primary care provider today.
We offer a wide variety of services at our many locations throughout New Jersey, including award-winning obstetrics and gynecology, cancer care and orthopedics.
World class care is in your backyard. Learn more about our local and nationally renowned physicians.