Water Birth
During labor, some women use water to attain a state of deep relaxation to aid in their birthing process. This is not a new concept in natural childbirth—the first known water birth took place in France in 1803.
Our Approach to Water Birth 
We believe every woman should have the resources and autonomy to make an informed choice about what birth plan makes the most sense for her and her baby.  
A water birth in a hospital setting gives women the chance to enter a deep tub of warm water in the later stages of active labor. With a water birth, women can relax in a quiet room alongside their support system in a more comfortable and controlled birthing environment.  
We encourage you to visit waterbirth.org to learn more about water birth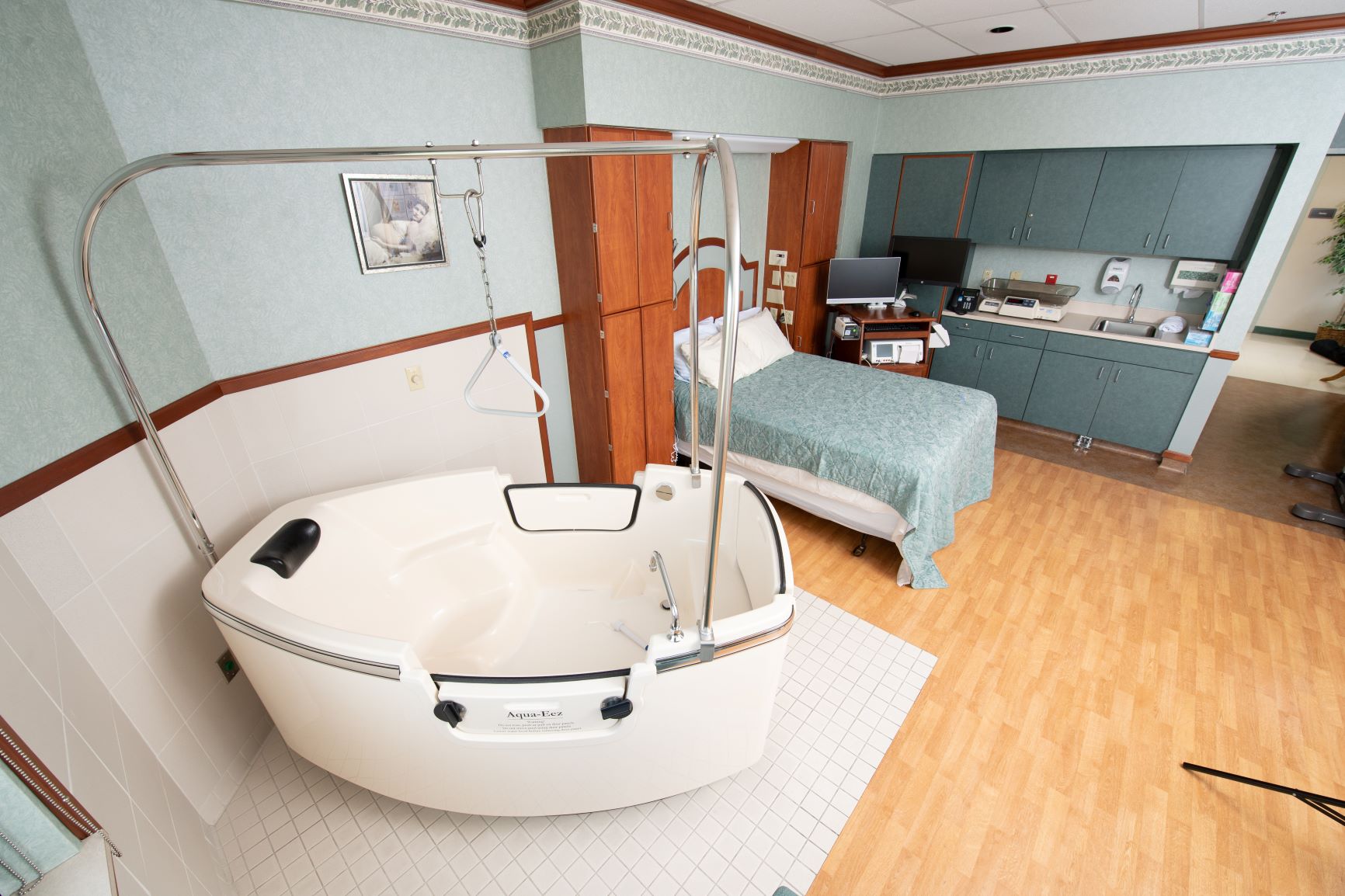 Am I a Candidate for Water Birth?  
Women with low-risk pregnancies who choose a natural water birth may have an easier, more comfortable experience.
Benefits of Water Birth 
A water birth can: 
Increase mobility for mother to assume a comfortable position  
Speed up labor 
Reduce blood pressure 
Provide significant pain relief and reduce the need for drugs and intervention 
Promote relaxation and control in a private, protected space  
Allow mother to conserve energy 
Reduce perineal trauma and eliminate episiotomies 
Reduce the likelihood of a cesarean section  
Provide a gentler welcome for baby 
Why Choose Inspira for Water Birth