Radiology
Inspira uses state-of-the-art imaging technology to give your physicians the information needed to provide the best treatment possible.
Radiology

If a picture is worth a thousand words, then how much is a picture of the inside of your body worth? To the physicians working to provide the most accurate diagnosis and successful treatment plan possible, it's priceless.
Inspira's Medical Imaging Centers offer the very best in medical imaging services. With board-certified radiologists and registered technologists, and 12 convenient locations throughout South Jersey, high-quality preventative and diagnostic services are available all close to home.
Additionally, Inspira's advanced imaging technology and reporting systems allow our radiology teams to deliver high-resolution images and reports directly to your physician in a quick and accurate fashion, helping to meet your health care needs.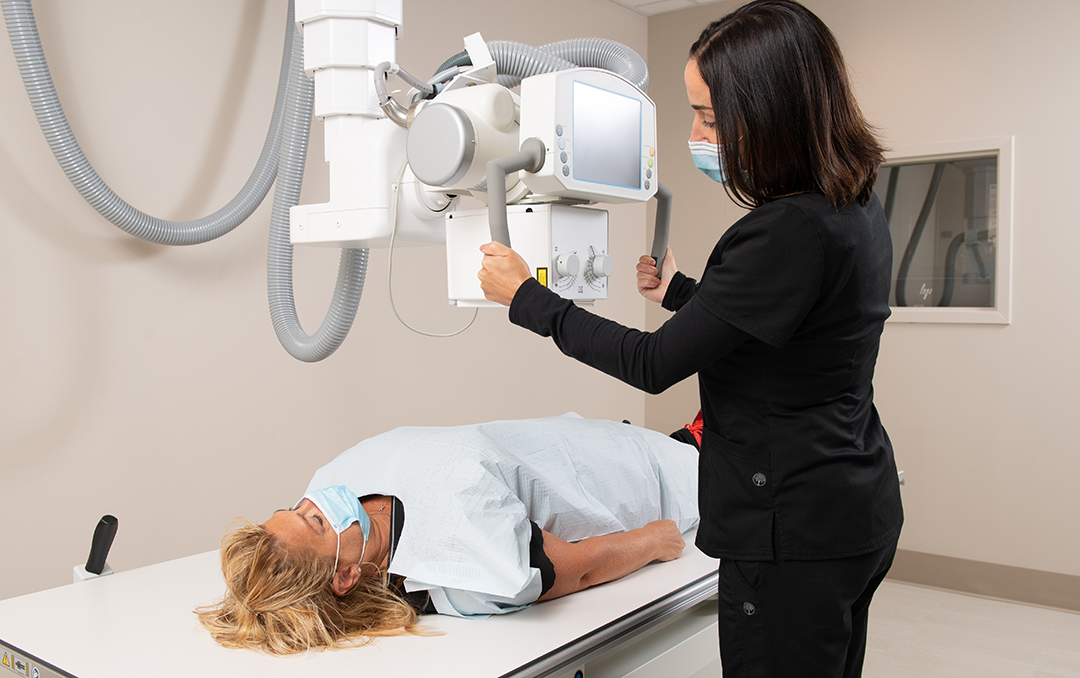 Inspira offers a broad range of medical imaging services:
Why Choose Inspira for Radiology
Inspira Imaging Centers make up the largest network of imaging services in the region. We offer the latest medical imaging technologies at 12 convenient locations right in your South Jersey neighborhood. The American College of Radiology has accredited our locations in CT, MRI, PET/CT, nuclear medicine, mammography and ultrasound. In addition, Inspira Medical Center Vineland is a designated Breast Imaging Center of Excellence.
Our courteous staff provides excellent customer service in comforting and convenient surroundings. Our technologists produce high-quality images that provide your physician with vital information to accurately diagnose and treat you. Our radiologists are able to deliver those digital images and reports easily through a speech recognition reporting system.
Inspira Imaging Center Locations
With locations across South Jersey, radiology and medical imaging services at Inspira are never far from home. 
352 S. Delsea Drive,
Suite 1,
Vineland, NJ 08360
Hours
Open
Monday - Friday:
8:00 am to 5:00 pm
Flexible evening and weekend appointments available
200 Rowan Boulevard,
Glassboro, NJ 08028
Hours
Open
Sunday - Saturday:
8:00 am to 8:00 pm
See all locations for Radiology
Explore More Options
three
Learn more about our online scheduling and schedule an appointment with your primary care provider today.
We offer a wide variety of services at our many locations throughout New Jersey, including award-winning obstetrics and gynecology, cancer care and orthopedics.
World class care is in your backyard. Learn more about our local and nationally renowned physicians.