Family Medicine Residency (Mullica Hill)
Inspira's Family Medicine Residency provides the full breadth of training opportunities to help residents develop the skills they need to become successful family physicians. Our dedicated faculty works directly with residents in an exceptional primary-care-oriented environment to support their education and offer guidance at every turn.
About the Mullica Hill Family Medicine Residency Program
Inspira's newest addition to the medical education program, the Family Medicine Residency program at Inspira Medical Center Mullica Hill features an industry leading curriculum in our most cutting-edge facility. Completed in 2019, the Mullica Hill Medical Center offers 210 private patient rooms, along with state-of-the-art surgical suites, home-like maternity care, pediatric and senior specific emergency departments and our most advanced laboratories. Our Mullica Hill Family Medicine Residency Program features one of the most robust curriculums of any postgraduate program with a wide breadth of inpatient and outpatient experiences that span the spectrum of comprehensive Family Medicine.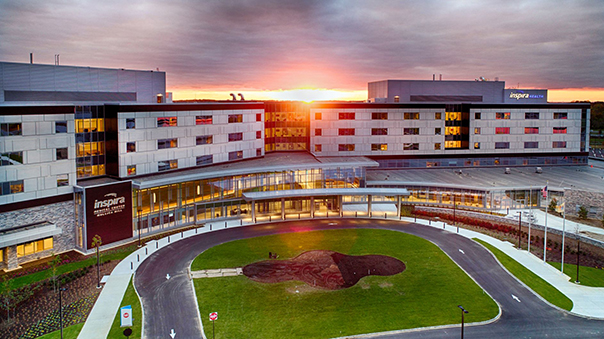 Contact Information
For more information about the Family Medicine Residency program at Inspira Medical Center Mullica Hill, please contact the GME Program Manager at (856) 641-8661.
How to Apply
Application Information
Inspira Medical Center Vineland and Inspira Medical Center Mullica Hill participate in the NRMP Resident Matching Program.
Eligibility:
Applicant must be in good academic standing with an ACGME accredited institution (MD or DO)
Applicant must meet essential work requirements such as; passing NAPLEX exam and obtaining NJ Licensure by September 1
Applications should include:
Personal Statement
Curriculum Vitae
USMLE or COMLEX scores
MSPE
Medical School Transcript
Three written letters of recommendation completed by healthcare professionals and/or faculty who can attest to your practice abilities.
Applications must be submitted through ERAS.
On-site interviews will be scheduled after review of application materials. Selected candidates will be contacted to schedule an on-site interview.