Internal Medicine Residency Faculty and Staff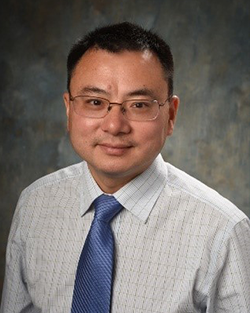 Lin Zheng, M.D., Ph.D.
Internal Medicine Residency Program Director
Dr. Zheng is passionate about teaching. He is the recipient of the "Inspira Medical Center Educator of the Year Award" in the 2015-2016 academic year. He believes strongly in lifelong learning. He has a particular interest in Pulmonary & Nephrology physiology and Quality Improvement.
Dr. Zheng received his medical degree from Tongji Medical University in Wuhan, China, and Ph.D. in Physiology from Rutgers University, New Brunswick. After completing his internal medicine residency training at Cooper University Hospital, Dr. Zheng served as a faculty member at the Medical University of South Carolina Health Florence Medical Center. He then joined the Inspira Internal Medicine Residency Program as a teaching faculty. As a Ph.D. in Physiology, Dr. Zheng's curriculum vitae reflects a strong commitment to research. His work has resulted in dozens of peer-reviewed scientific articles published in leading journals. Dr. Zheng is an Assistant Professor of Medicine at Cooper Medical School of Rowan University.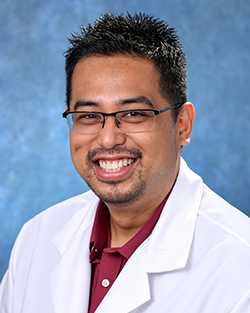 Andre Gabriel,  M.D.
Internal Medicine Residency Associate Program Director
Dr. Gabriel graduated cum laude from Ross University School of Medicine. He had completed his residency training at SUNY Downstate Medical Center in Brooklyn, NY. He is originally from the Philippines and made a home in South Jersey for a large part of his life. His interests in medicine are in transitions of care and clinical critical thinking. His hobbies include playing guitar in his band, spending time with his wife and cat, and playing video games. Dr. Gabriel is the Clinical Instructor at Cooper Medical School of Rowan University.
Shelley McPeek
Internal Medicine Residency Coordinator 
1505 W. Sherman Avenue 
Vineland, NJ 08360
If you would like more information about Inspira's Internal Medicine Residency Program, contact our program coordinator, Shelly McPeek, at mcpeeks@ihn.org.