Pharmacy Residency (PGY1)
Inspira Health's Pharmacy Residency program aims to prepare pharmacists to practice as highly qualified independent practitioners, able to provide patient care in a variety of environments.
This multi-disciplinary program teaches pharmacists to be skillful in medication related education, serve as leaders within their profession, and excel during further post-graduate training.
 
With two celebrated pharmacy residency programs, Inspira is able to meet your educational needs conveniently and in the state-of-the-art facilities required for an industry leading education.
Choosing a Program
Inspira's Pharmacy Residency offers two programs to choose from:
How to Apply
Applications must be submitted through PhORCAS (Pharmacy Online Residency Centralized Application Service).
On-site interviews will be scheduled after review of application materials. Selected candidates will be contacted to schedule an on-site interview.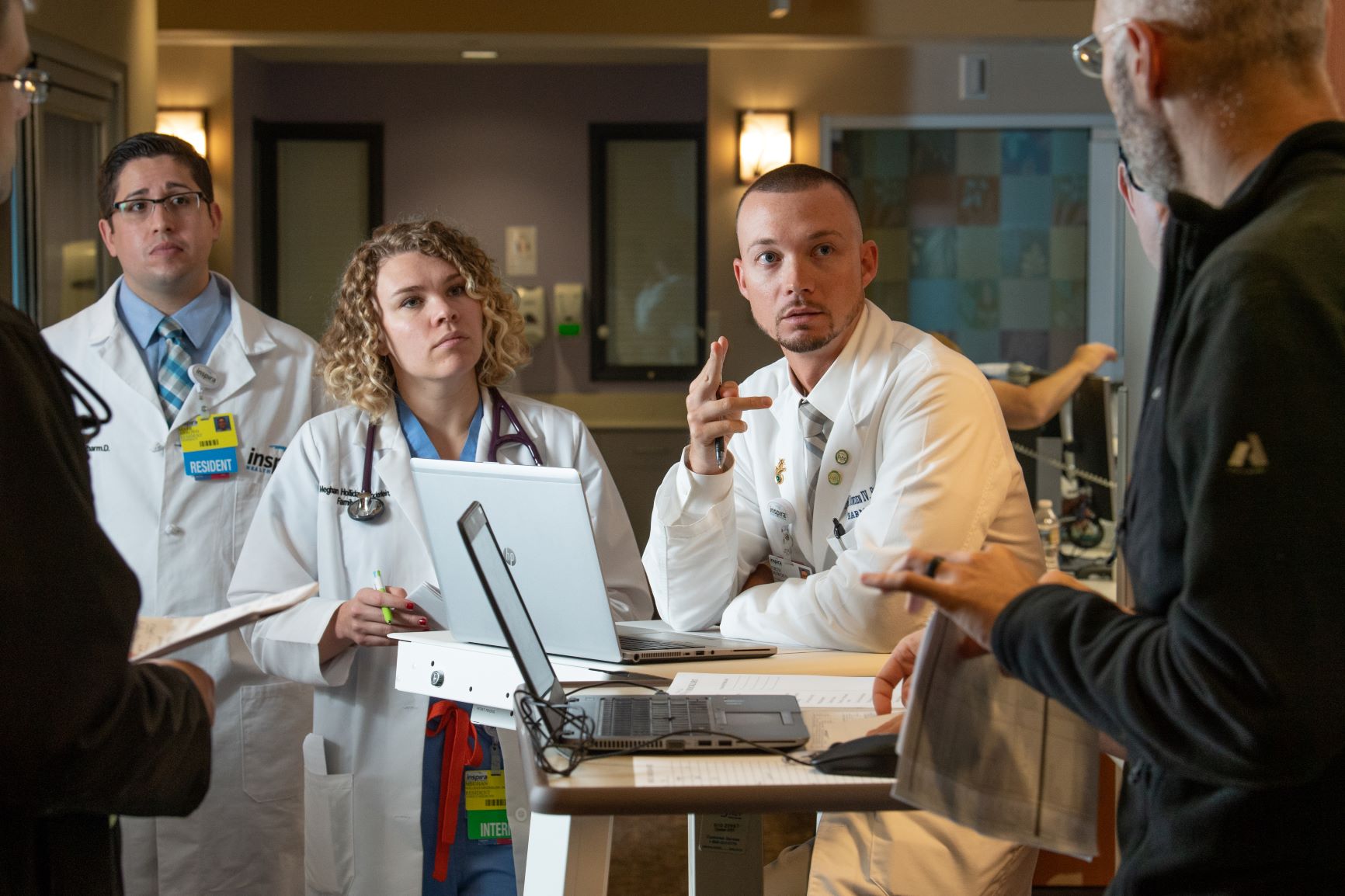 Salary and Benefits
Pharmacy Residency Salary and Benefits include:
Annual Stipend: $47,500
Health Benefits
Paid Time Off
Meal Stipend
Lab Coat
Travel Expense Reimbursement to ASHP Midyear Clinical Meeting, Eastern States Residency Conference, and NJSHP Annual Meeting
Teaching Certificate Program Offered
Rotational Staffing
Why Choose Inspira for Your Residency or Fellowship