Infertility Treatment
There are a variety of options available to grow your family safely.
Infertility Treatment

Infertility, typically defined as the inability to get pregnant after one year or longer of trying to conceive, can be a challenging experience for couples who are eager to start a family. 
Our Approach to Infertility Treatment 
Fertility issues affect men and women almost equally, and it can be difficult to diagnose the underlying cause or condition. In women, infertility is most commonly caused by problems with ovulation. Other causes include a hormone imbalance known as polycystic ovarian syndrome (PCOS), a blockage in one or both fallopian tubes, uterine fibroids or other complications that impact the uterus. In men, infertility is typically the result of a sperm-related issue—sometimes men don't have enough sperm, or their sperm are abnormally shaped, which can cause mobility problems. 
Whatever the root cause of your infertility may be, Inspira's reproductive specialists have the technological tools and extensive expertise required to improve your chances of conception. 
After conducting a range of tests, such as an ultrasound, genetic and hormonal evaluation and/or semen analysis, we can diagnose the underlying issue and begin engineering a plan to treat it.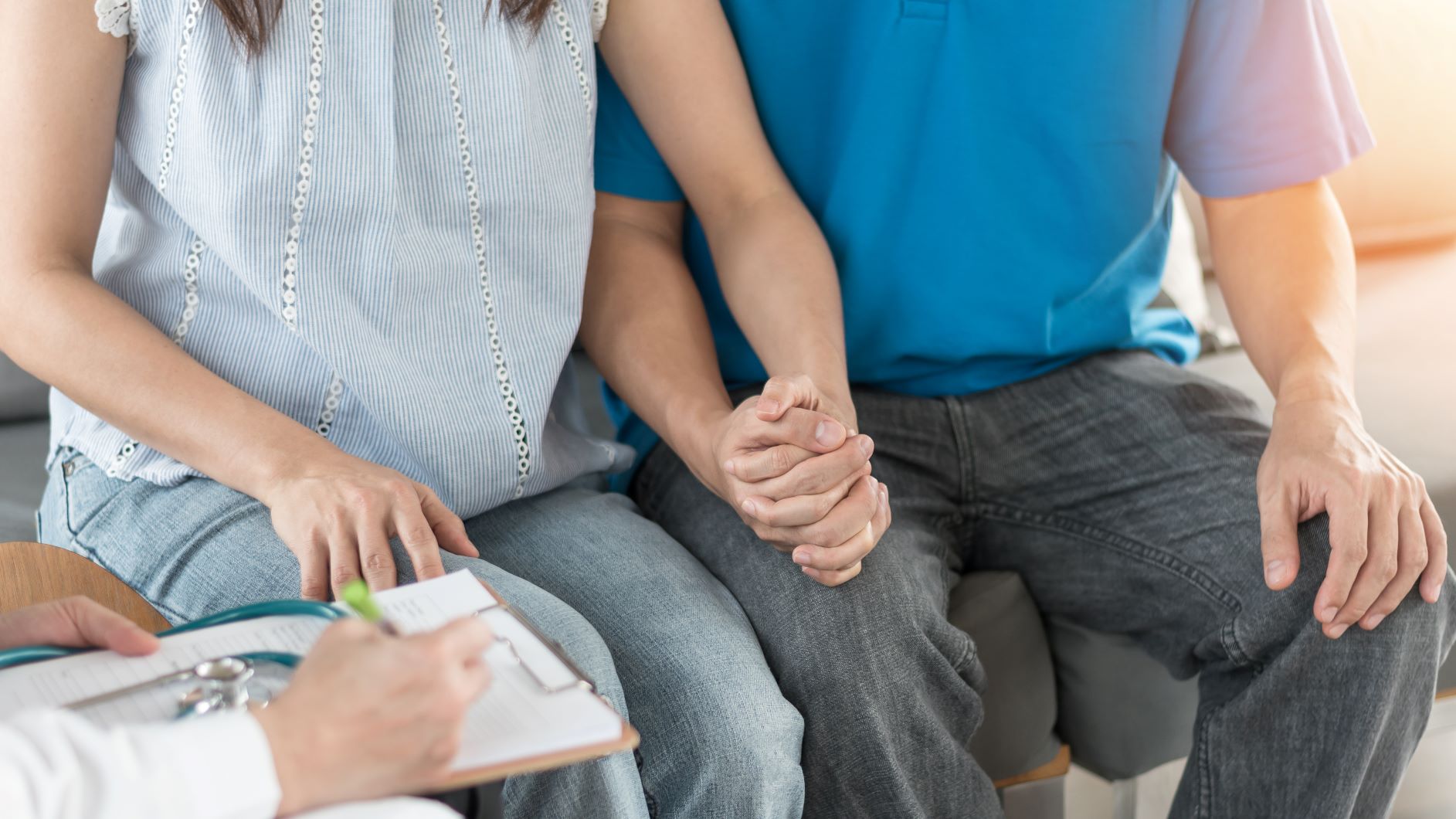 Infertility Treatments We Offer
We will work to discover and heal the underlying cause of your infertility using assisted reproductive technology or some combination of these treatments: 
Medication
Surgery
Artificial Insemination
Why Choose Inspira for Infertility Treatment
We combine cutting-edge reproductive technology with a human touch, allowing us to provide excellent care to all patients and their families. We strive to be leaders in the field of obstetric medicine, and are always discovering new ways we can use technology to provide better care. 
Our experienced staff of reproductive specialists work side-by-side with obstetricians, specially trained nurses and nurse practitioners to offer comprehensive care for couples trying to conceive. We work directly with you and your partner to find the best route to conception that will lead to a healthy pregnancy and birth experience. Healthy families start with healthy mothers, which is why we take a holistic family-friendly approach to reproductive medicine. 
Inspira's reproductive specialists are more than medical professionals, they're sources of support for you and your loved ones. All staff members, from obstetricians to nurses, are specially trained to manage what for many can be a stressful time. We empower patients with knowledge about their fertility issues and provide them with dedicated emotional support throughout their journey. We are always there to answer tough questions and walk you through the process at a pace that's suitable for you. 
Inspira Infertility Treatment Locations
Reproductive health services are offered at several convenient South Jersey locations.  
Explore More Options
three
Learn more about our online scheduling and schedule an appointment with your primary care provider today.
We offer a wide variety of services at our many locations throughout New Jersey, including award-winning obstetrics and gynecology, cancer care and orthopedics.
World class care is in your backyard. Learn more about our local and nationally renowned physicians.