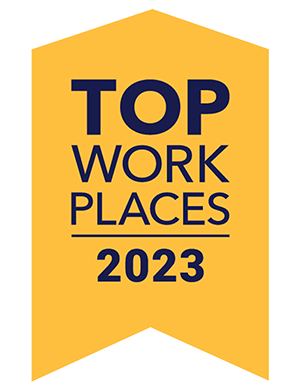 Where Patients and Employees are at the Center of All We Do
Inspira Health is one of the few health care organizations recognized as a Top Work Place in the Philadelphia and South Jersey region. This recognition is driven by our employee's feedback about Inspira's culture of safety and commitment to being a transparent, motivating, and rewarding organization. 
"I really, am very proud that our employees feel our commitment to safety and that I hope you do as well" said Inspira Health President and CEO Amy Mansue.
Inspira's 1,200-member medical staff and more than 7,000 employees provide an unwavering commitment to delivering a superior patient experience at every point of the journey. Technology and innovation investments provide a robust provider directory and a range of services including online scheduling and virtual visits for both primary and specialty care providers.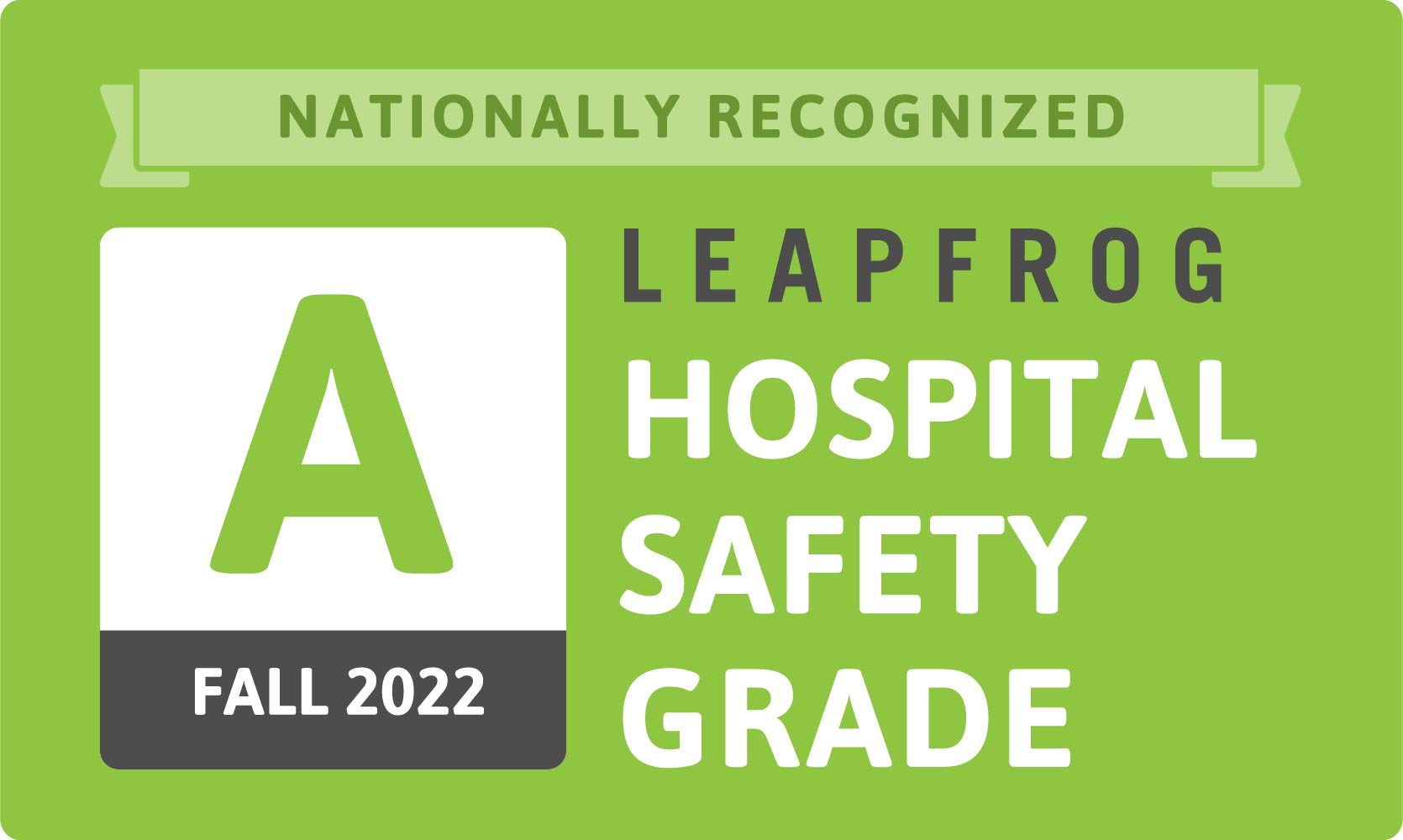 Leapfrog
Inspira Medical Centers Elmer, Mullica Hill and Vineland both received an "A" for the Fall 2022 Leapfrog Hospital Safety Grade. This national distinction recognizes both hospitals achievements in protecting patients from preventable harm. The Leapfrog Hospital Safety Grade is the only hospital ratings program based exclusively on hospital prevention of medical errors and harm to patients. The grading system is peer-reviewed, fully transparent and free to the public. Grades are updated twice annually, in the fall and spring.
Caring is at the basis of everything we do
At Inspira Health, caring is at the basis of everything we do, as well as the way we treat our patients, each other and every person that we come into contact with throughout our organization. The results? A positive culture that fosters employee pride and loyalty, improved patient satisfaction and a great work environment.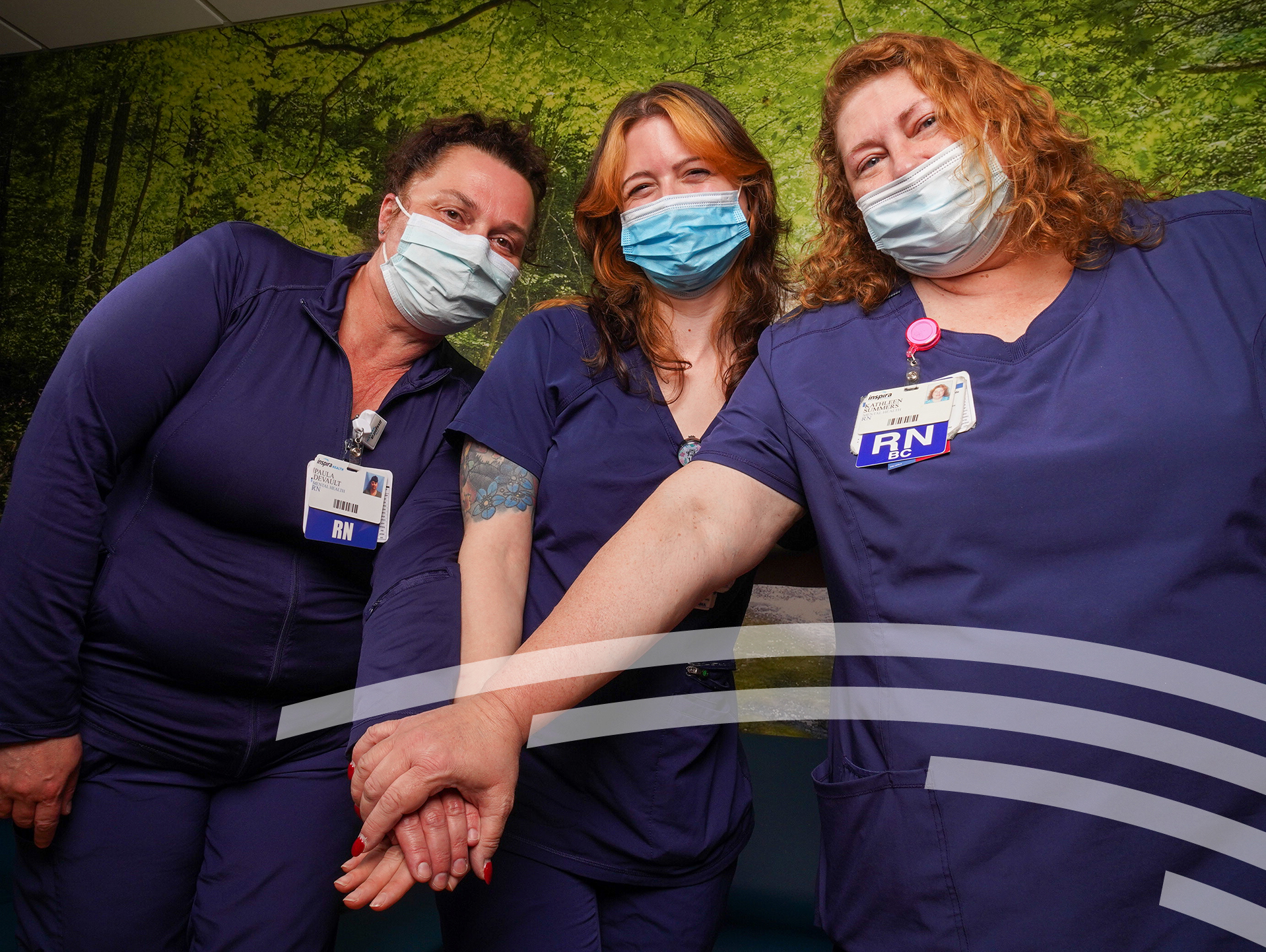 Inspira Health's mission, vision and values are designed to center every team member around a redefined common purpose and inspire us to continually raise the bar for ourselves, our patients and our community.
Innovation: We strive to employ ingenuity and new standards of care to improve our work every day.
Compassion We treat everyone equally with kindness and respect. 
Empathy We listen and genuinely relate to others in order to make them feel seen and appreciated.
Reliability We put the safety of our patients, compliance and best practice at the forefront of all we do. 
Access We provide a high-quality patient experience to all people.
Teamwork We collaborate and utilize the full breadth of the Inspira network to improve the experience of our patients.
Empowerment We educate and inspire positive change and healthier long-term outcomes.
three
Openings by Position Type
Nursing Support Services
Our Nursing Support staff provides physical care and emotional support to patients, while maintaining a safe, clean, and therapeutic environment.
three
Clinical Professional/Technical
Inspira Health's Clinical Professional/Technicians are valued members of our health care team, bringing specialized knowledge and care to provide optimum outcomes for our patient community.
Non-Clinical Professional
Non-clinical team members at Inspira Health are vital to our success, ensuring that operations in a wide range of disciplines run smoothly and efficiently.
Admin/Clerical Support
While not involved in direct patient care, our Admin/Clerical Support staff promote our patients' well-being by providing essential services along with an understanding that each and every person has a genuine impact and a personal and professional investment in patient care.
three
New Positions
Inspira Health's newly created positions aide in our goal of expanding our patient safety, quality and excellence by bringing in new resources to our organization.
Management
Inspira Health's management team oversee the general administration of our hospitals and facilities whos central goal is to expand Inspira as a high reliability organization (HRO) through patient safety, quality and excellence.
An Award Winning Work Place
As a leading health care provider in the region, we are proud to have received accreditation and recognition for patient safety, nursing quality, clinical excellence, employee wellness, and more! Here are just a few of the awards Inspira has received in 2023:
Best Hospitals Women's Choice Award 2023

Best Hospital for Obstetrics - Inspira Medical Center Elmer
Best Hospital for Orthopedics - Inspira Medical Center Elmer

Beacon Award for Excellence

Inspira Medical Center Vineland's Cardiac Intensive Care Unit
Inspira Medical Center Vineland's Progressive Care Unit

Baby-Friendly by Baby Friendly USA

Inspira Medical Center Elmer

Inspira Medical Center Elmer Healthgrades Awards

Outstanding Patient Experience Award™ (2023, 2022, 2021)
America's 100 Best Coronary Intervention™ (2023)
State Ranking Award - Coronary Intervention (2023)