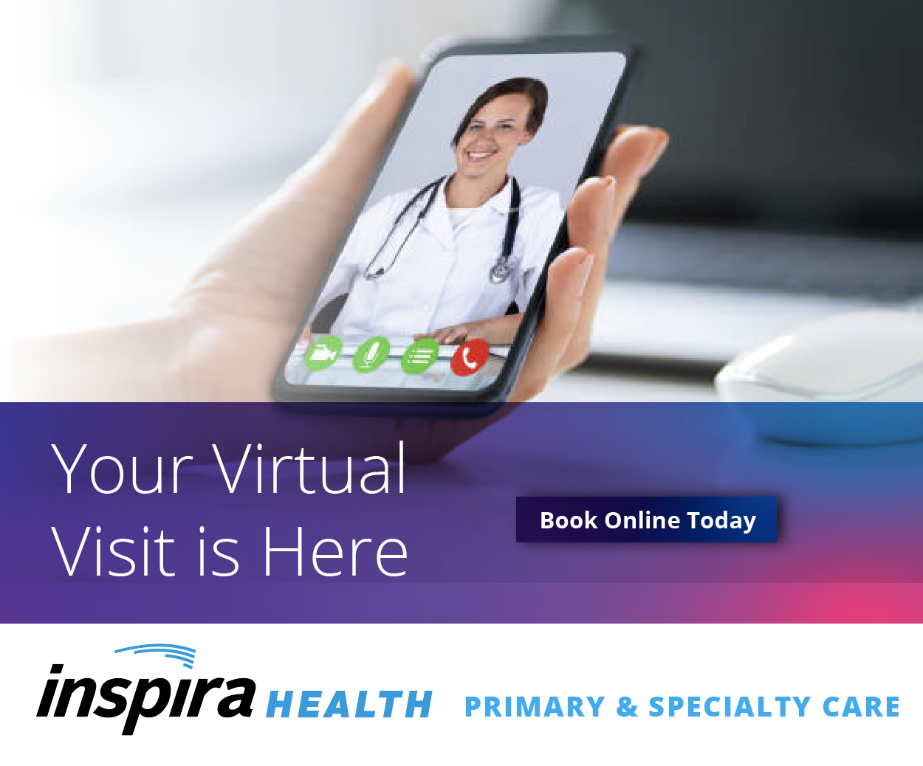 It's easier than ever to start a virtual visit with an Inspira Medical Group provider
The providers at Inspira Medical Group know that the best care is built on communication, trust and understanding. That's why you have the choice to see your doctor on-site or virtually and the convenience to book your appointment online.
About Virtual Visits
A virtual visit is a way for you to meet with your physician without coming into the office. Telemedicine options are available with every Inspira Medical Group primary care and specialty care office. These appointments can be conducted via telephone, smartphone, tablet, or computer. When a virtual appointment is scheduled, a simple click on the link that you receive starts the online session.
Making a Virtual Appointment
The process for making an appointment with an Inspira Medical Group physician is easier than ever. We're able to accommodate most appointments virtually. You can schedule your visit using our online tool or call us.
How to Book Online
You no longer need to call us to make your appointment! Click 'Book Online' and search for your preferred provider. Click 'Request Appointment' and select the option to schedule online. In just a few clicks, you'll be fully scheduled for your visit.
Schedule Your Appointment
Select Request an Appointment to be taken directly to the provider's calendar and choose a date and time that works best for you.