Our Investment, Your Health

The heart is at the center of everything we do. It's the muscle that keeps our bodies going. And yet, one in every four deaths in the United States is caused by heart disease.
 
All Heart is a network-wide effort to elevate and expand Inspira Health's cardiology services and provide a high-quality patient experience to all South Jersey residents. With your philanthropic support, we will increase accessibility to proactive and life-saving cardiac care for your families, friends, neighbors and patients of all ages.
Benefit to the Community
Each year, about 600,000 people in the United States undergo a percutaneous coronary intervention (PCI), a procedure that opens blocked coronary arteries and restores blood flow to the heart without open-heart surgery. A PCI can be performed in an emergency, but also in an elective setting, as a preventive procedure in the case that your cardiologist suspects you have heart disease.
Early in 2021, New Jersey Governor Phil Murphy signed a bill enabling the Department of Health to license community hospitals to provide full-service PCIs. This long-awaited legislation has opened the door for Inspira Health to make elective PCIs available to many who previously did not have access to this vital service in their own community.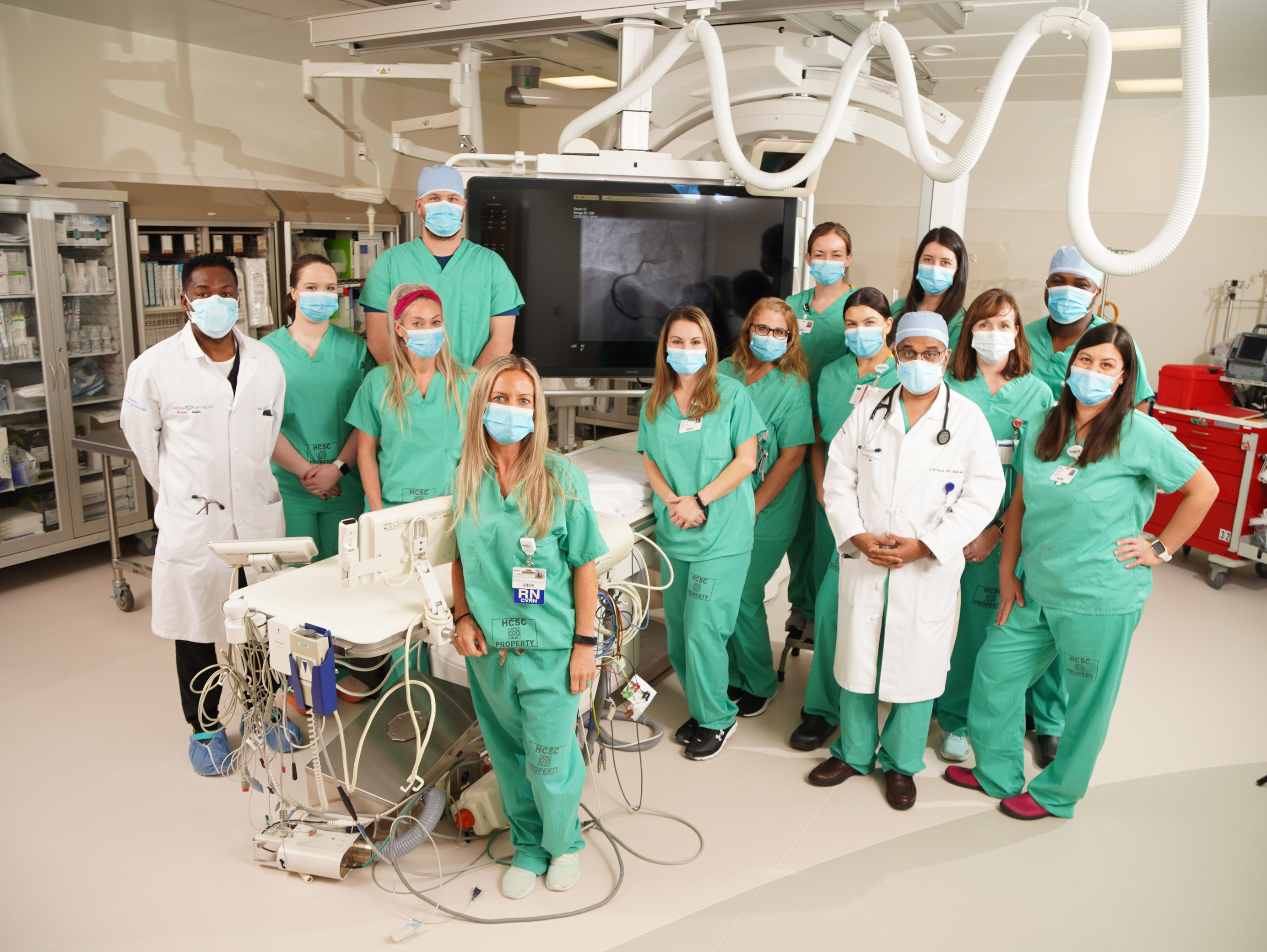 two
Inspira Medical Center Vineland
Total Investment: $10 Million
 
The need for access to elective PCIs in Cumberland County is substantial—every year an average of 1,000 patients are shuttled out of the county for essential health care services like PCIs. Providing safe, high-quality care close to home helps improve patient outcomes and compliance, as well as reduce patient and family anxiety and additional transportation expenses.
With the new expanded regulations, the volume of PCIs is projected to double in two years. To address the growth, plans to improve and expand Inspira Medical Center Vineland include:
Construction of a new 6,200-square-foot space to accommodate additional patient flow
An upgrade to catheterization facilities to include new technologies
Inspira Medical Center Mullica Hill and Inspira Health Center Deptford
Total Investment: $5 Million
 
As part of our growth, Inspira Medical Center Mullica Hill will secure Philips SyncVision catheterization lab technology to provide advanced imaging.
In addition, to expand our cardiac care offerings in Gloucester County, Inspira Health plans to construct a new 50,000-square-foot facility in the coming years: Inspira Health Center Deptford. The new space will house approximately 10,000 square feet of cardiac outpatient services, such as:
A cardiology practice
A cardio diagnostics department
A cardiac rehabilitation gym
Diagnostic equipment, including a vascular ultrasound unit and nuclear camera
Inspira Health joined forces with Cooper University Health Care to create the "Cooper and Inspira Cardiac Care" partnership to provide patients access to the largest and most sophisticated cardiac program in South Jersey. Together we combine Inspira and Cooper resources, giving patients access to state-of-the-art treatment, techniques and renowned cardiologists to deliver high-quality care.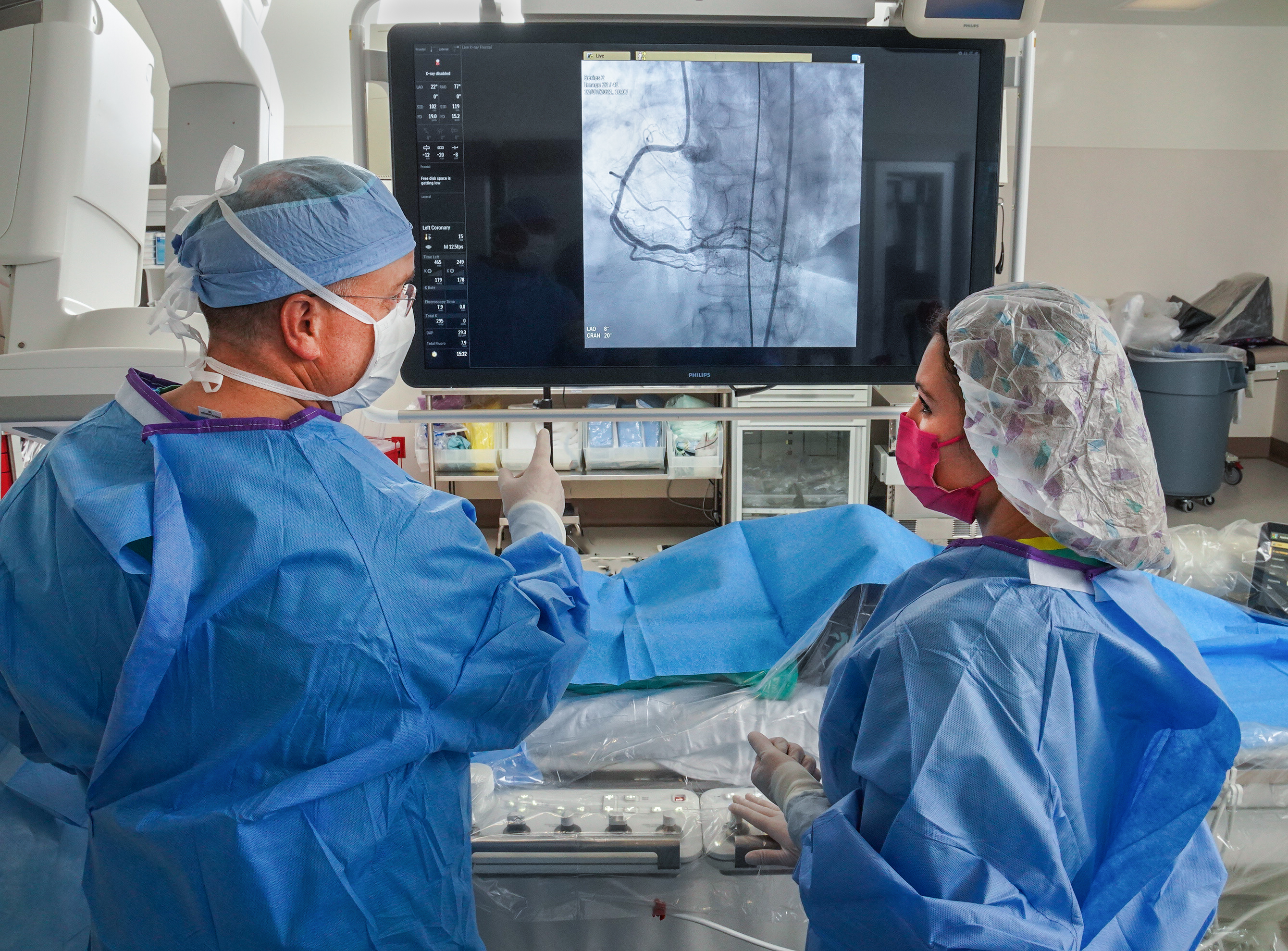 Naming Opportunities
We are honored to offer leadership gift opportunities to support the All Heart campaign, while leaving a legacy of your family name or honoring a loved one, friend, colleague, or organization. Contact the Foundation team to learn more.
Testimonials
As a High Reliability Organization committed to providing a safe and compassionate experience and improving the health and well-being of our community, it is time for our next courageous step forward. I hope you'll join us in supporting this vitally important and urgent initiative on behalf of all those who call our region home.
For years, our community has confided in our team to provide them with high-quality care close to home. While our expert cardiac team has already been performing emergency PCIs over the years, we're thrilled to now be able to expand our services with elective PCIs.
Elective PCIs can lessen symptoms, improve quality of life and reduce mortality rates. Everyone seeking these critical procedures should have every opportunity to access them with the greatest convenience possible.
This moment is a major milestone for health care in the South Jersey community. The potential impact of being able to perform elective PCIs in our region is immeasurable.