Inspira Health volunteers give thousands of hours in time and energy to enhance patient care throughout our organization. We appreciate the generous gift of time each of these individuals so graciously give to our health system and to our patients.
If you are a healthcare professional looking to volunteer to assist in providing medical support, please contact our COVID-19 hotline to express your interest. Call 1-800-772-2848, 8 a.m. to 4:30 p.m. weekdays.

In 2019, 200+ volunteers donated over 77,125 hours of service! 
Our dedicated and generous volunteers support the mission of Inspira Health by asssiting with customer service, transporting patients, providing clerical support, offering spiritual and emotional support and greeting our gift and thrift shop customers.
Thank you from the bottom of our hearts!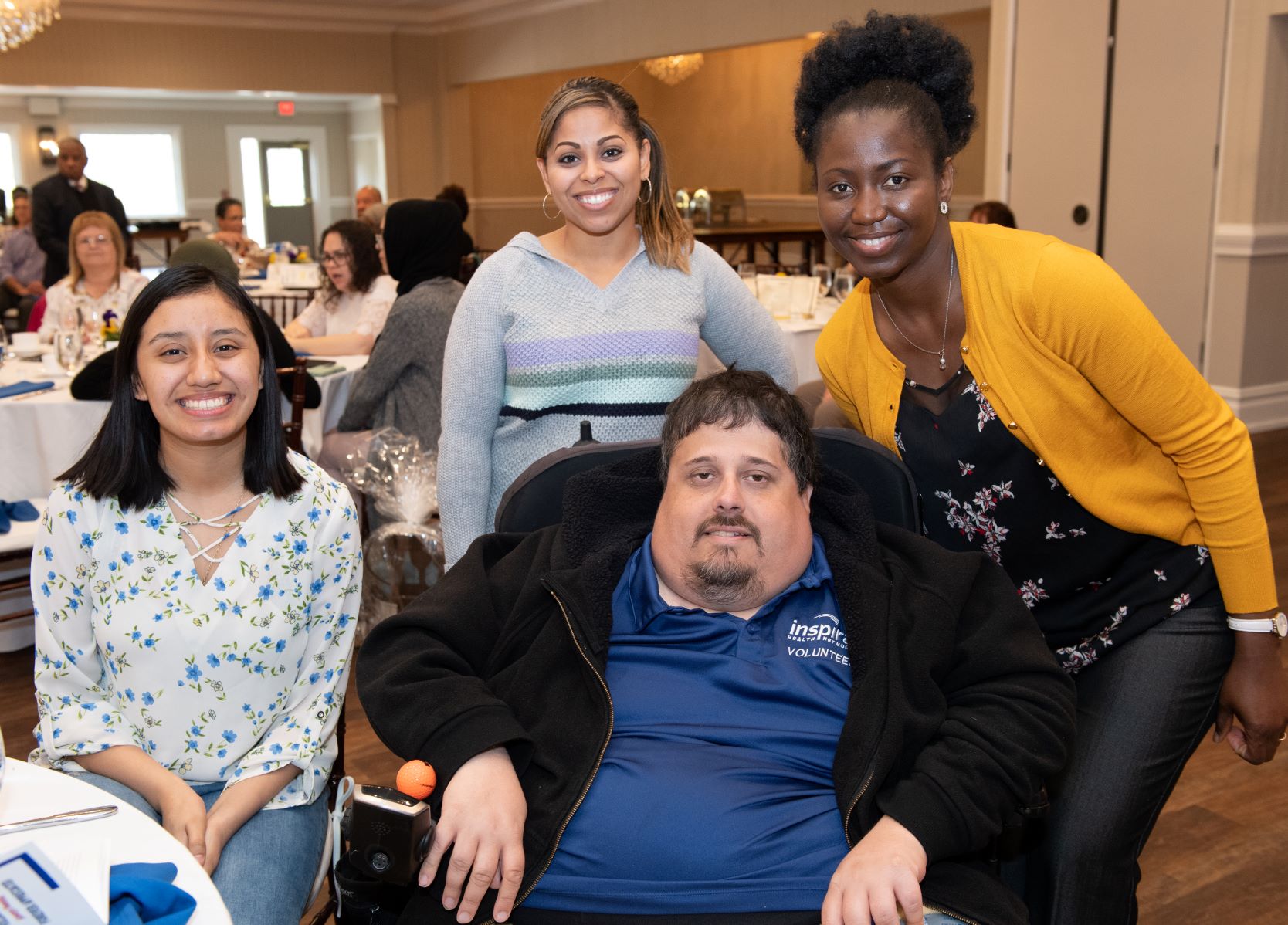 Hear From Our Volunteers
"After retiring I didn't have much to do so I decided to volunteer. I enjoy interacting with the customers and staff that shop in the Wishing Well Gift Shop!"
"I enjoy talking to people and if I can make one person feel better, then I had a good day. I am happy to have this opportunity, it gives me a purpose and a reason to get up every day and contribute something positive to society! By helping others, you will help yourself."
"Thursday mornings are very important for me because that is when I perform my volunteer work. The work that I do really challenges me to do a lot of thinking."