400 West Cuthbert Boulevard,
Haddon Township, NJ 08108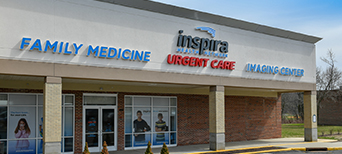 View Details
Get Directions
Additional Hours
Modified Mammogram Schedule
Modified CT/MR/US Schedule
Modified COVID-19 Schedule
OPEN 7/12 schedule as follows:
X-Ray – Sun- Sat 8a-8p
Mammograms - Screenings Only Sun – Sat 9am -7pm
CT/MR/US – Monday and Wednesday 7:30am – 4pm
Week of 7/12 MRI will be closed 7/15
Week of 7/12 CT will be closed 7/13 and 7/15
Why Choose Inspira?
Largest in the Region
Inspira Imaging Centers make up the largest network of imaging services in the region that offer the latest medical imaging technologies at 10 convenient locations right in your South Jersey neighborhood. The American College of Radiology has accredited our locations in CT, MRI, PET/CT, nuclear medicine, mammography and ultrasound. In addition, the Inspira Medical Center Vineland is a designated Breast Imaging Center of Excellence.

Patient-Focused Radiologists and Technologists
Our courteous staff provides excellent customer service in comforting and convenient surroundings. Our technologists produce high-quality images that provide your physician with vital information to accurately diagnose and treat you. Our radiologists are able to deliver those digital images and reports easily through a speech recognition reporting system.