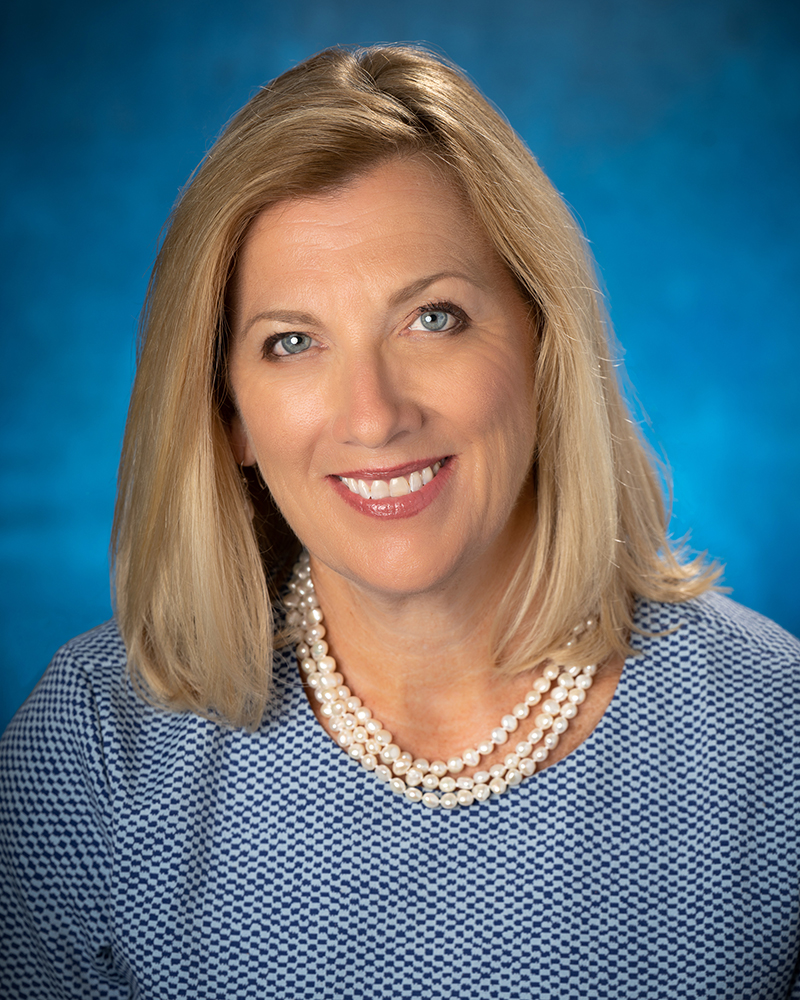 Amy Mansue
President and CEO, Inspira Health
Next week is Thanksgiving, which for most Americans means large gatherings with friends and family, more food than you can eat, and probably a backyard football game or two. But just like everything else, the pandemic has shifted the way we will celebrate this holiday season. With COVID-19 cases increasing in New Jersey and across the country, we're asking that you make informed decisions to put your health, and the health of your loved ones first – even if that means doing things a little differently this year. 
As you plan your Thanksgiving celebration, consider the following questions as you assess the risk of your holiday plans: 
How many people would attend the gathering? Smaller get-togethers are safer by limiting exposure and making it easier to socially distance. It is recommended to do not have a group larger than 10 people indoors.
Does your guest list include senior citizens or anyone with an underlying health condition? Both of these groups are more vulnerable to COVID-19. Surrounding them with other people at your gathering puts them at greater risk.
Are the guests all from the local area or would they come from other areas? Higher levels of COVID-19 cases and community spread in South Jersey, or where attendees are coming from, increase the risk of infection and spread.
How will guests travel to the gathering – by car, plane or bus? Public transportation, or stopping at rest areas, increases exposures and brings that risk to your holiday gathering.
What else should be considered? Get a commitment from your guests that they will not attend if they are experiencing any symptoms.  Make sure that they have consistently practiced the safety precautions of wearing masks when around others, maintain social distancing, and washing their hands often. 
Is your gathering indoors or outside? How long will it last? Indoor gatherings bring a greater risk of transmission, and longer exposure to others also increases the risk. While late November isn't the warmest month in South Jersey, it may be worth holding an outdoor gathering this year.
Will all guests be willing to follow "the rules"? Personal actions like wearing a mask, hand washing, social distancing and staying home when sick are critical for a responsible holiday gathering.
Of course, any event held with people outside of your household can result in the spread of COVID-19. A more distant or virtual gathering is the best and safest approach, especially as cases continue to rise in our area.
Lastly, Inspira continues to strengthen our commitment to clinical research used to combat COVID-19 in our community.
"Today, as we prepare for a second wave of COVID-19 infection, vaccines as well as new therapies are being developed for the treatment of COVID-19," noted M. Scott Dawson, MD, FACC, FACP, FASE FASNC, Inspira Medical Group Cardiology.  "Consequently, I have sought out the opportunity to be Principal Investigator of two clinical trials which will study a monoclonal antibody for the treatment of moderate and severe patients with COVID-19. Inspira has been chosen as one of only 10 sites selected worldwide to participate in this exciting study.
"I have unfortunately witnessed the devastating effects of COVID-19 on my family," shared Dawson. "At the end of March, my stepfather, Leroy New, was admitted to Inspira Medical Center Mullica Hill. By the next day, he required mechanical ventilation. For the next 35 days, Leroy remained on the ventilator as the physicians, nurses, and respiratory therapist helped him fight off the many complications related to COVID-19. Finally, after spending 46 days in the ICU fighting COVID-19, the flu and bacterial pneumonia, he was able to be transferred to a rehab facility. I'm happy to share that he is now home with my mom, Leroy's wife of over 40 years, and continues to make daily progress. He is in good spirits and appreciative of everyone that help him survive COVID-19 during the initial wave.
"His care has been a great example of how Inspira is able to execute its mission statement with comprehensive and compassionate care. My family and I are indebted to Inspira and all of its amazing staff members for saving his life."
It is a privilege and an honor to serve you and the South Jersey community. Until we may have the chance to meet, stay safe and be well.