Inspira Medical Center Elmer Receives 2018 Women's Choice Award® as one of America's Best Hospitals for Obstetrics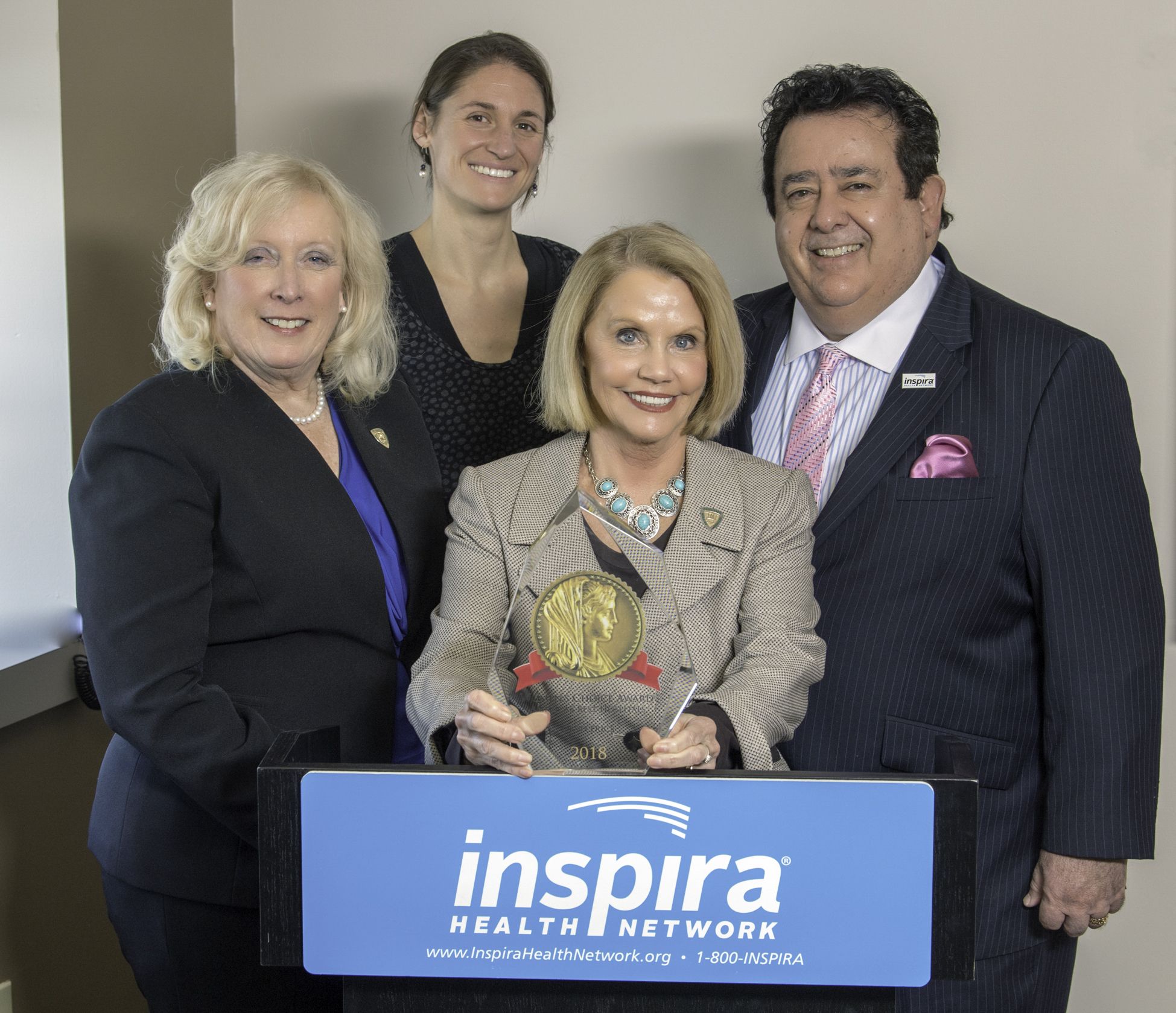 ELMER, NJ (March 30, 2018) – Inspira Medical Center Elmer has been named as one of America's Best Hospitals for Obstetrics by the Women's Choice Award®. The award is a symbol of excellence in customer experience and signifies that Inspira is in the top 17 percent of 2,720 U.S. hospitals offering obstetrics. Inspira Elmer is one of only two hospitals in South Jersey to receive the award this year.
The methodology for the America's Best Hospitals for Obstetrics is unique in that it combines national accreditations, Hospital Consumer Assessment of Healthcare Providers and Systems (HCAHPS) survey results and hospital outcome scores with primary research about women's health care preferences. It is the only award recognizing excellence in obstetric services based on robust criteria that consider patient satisfaction and clinical excellence.
The America's Best Hospitals for Obstetrics distinction is based on the following specific criteria:
The percentage of patients reporting through the HCAHPS survey that they would definitely recommend the hospital
Patient safety ranking based on 11 Centers for Medicare and Medicaid Services' measures of infection and complication rates
Low rates of early elective deliveries (between 0 and 1 percent)
 Baby-Friendly USA designation, a World Health Organization/United Nations Children's Fund initiative to support best practices for breast feeding education and counseling
"Pregnancy is one of the most special times in a woman's life," said Delia Passi, founder and CEO of the Women's Choice Award. "Our award gives a woman the confidence that her choice of a hospital for her delivery will be the best in terms of quality care and patient safety for her and her baby."

"We strive to offer the best experience possible during a woman's pregnancy. We are grateful to receive this award as confirmation that Inspira offers a top notch obstetrics experience," said Betty Sheridan, COO of Inspira Medical Centers Elmer and Vineland.

For more information on the America's Best Hospitals for Obstetrics visit https://www.womenschoiceaward.com/awarded/healthcare/
About Women's Choice Award®

The Women's Choice Award® is a trusted referral source, empowering women to make smart healthcare choices by identifying the country's best healthcare institutions based on robust criteria that consider female patient satisfaction and clinical excellence.
About Inspira Health Network

Inspira Health Network is a charitable nonprofit health care organization serving communities across southern New Jersey. The network, which traces its roots to 1899, comprises three hospitals, a comprehensive cancer center, several multi-specialty health centers and a total of more than 150 access points. These include urgent care; outpatient imaging and rehabilitation; numerous specialty centers, including sleep medicine, cardiac testing, digestive health and wound care; home care and hospice; and more than 30 primary and specialty physician practices in Gloucester, Cumberland, Salem and Camden counties.

Together with its medical staff of more than 1,100 physicians and other care providers, as well as more than 5,700 employees, Inspira Health Network provides evidence-based care to help each patient achieve the best possible outcome. Accredited by DNV Healthcare, the network's clinical and support staffs are focused on providing quality care in a safe environment. For more information about Inspira Health Network, visit www.InspiraHealthNetwork.org or call 1-800-INSPIRA.