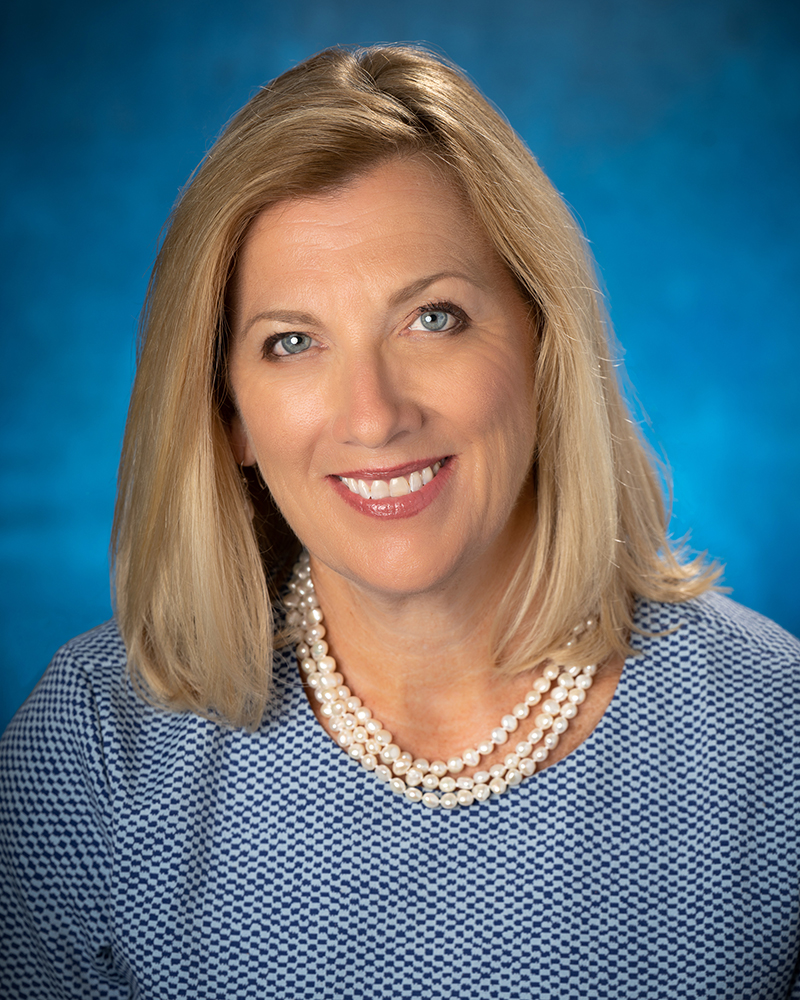 Amy Mansue
President and CEO, Inspira Health
On March 9, 2020, Governor Phil Murphy declared a state of emergency and public health emergency in New Jersey. The next day brought the first COVID-19 death in the state, and six days later Inspira Health treated its first COVID-19 positive patients. And here we are, a year later.  What a year it's been for all of us.
It's been truly overwhelming to see all of the South Jersey health systems and other organizations unite to pool resources and discover new treatments and methods to limit the spread of COVID-19. Most recently, our collective efforts have allowed for the vaccination of over two million New Jerseyans. This number is of great significance, as we just surpassed one million vaccinations during the first week of February and just 20 days later reached an additional million. 
On February 28, the Centers for Disease Control Advisory Committee on Immunization Practices approved the Johnson & Johnson COVID-19 vaccine for individuals 18 years of age and older. Now with three safe and effective vaccines, we can continue this positive momentum and protect our community from COVID-19. Unlike the Pfizer vaccine which Inspira has been distributing, the Johnson & Johnson vaccine does not need to be kept in a freezer and is a single dose, providing a flexible option for hard-to-reach communities. 
While this is a great victory in the ongoing battle against COVID, please continue to remain patient as Johnson & Johnson – as well as Moderna and Pfizer – ramp up their production for vaccines. As has been the case since vaccination administration rolled out in December, the situation continues to remain fluid.  We are committed to keeping you informed.
While COVID-19 and vaccination administration remain at the forefront of our focus, Inspira has persevered to provide you and your loved ones with exceptional, compassionate care for all of your health care needs.  
While you may have had the option of telemedicine for your doctors' appointments, please keep those important commitments for the screenings and diagnostic tests that your doctor may order to keep you healthy. Our facilities offer a full range of safety precautions to protect you during your visits to our hospitals, urgent cares, physician offices, and outpatient services.
I recently received a letter from Vineland resident, Shoshana Osofsky, about her sister's experience at our Medical Imaging department at Inspira Medical Center Vineland. Ms. Osofsky's sister, who has an intellectual disability, was prescribed both an ultrasound and nuclear medicine scan to resolve a medical condition. 
Because of the patient's fear of the nuclear scan, our staff members went above and beyond to show Ms. Osofsky's sister what the experience would exactly be like if she agreed to pursue the exam. But our care didn't stop there. 
As health care providers, our job is not limited to just within our four walls. That same staff member also provided a direct line of contact for the patient and her sister, should they proceed with the scan. 
Ms. Osofsky shared, "your staff went out of the way to help my sister feel comfortable and safe – this is what disability competent care looks like… I am so grateful that we are under their care."
I share these stories because not only does our staff deserve recognition for their hard work, but to reassure you, the community, of what you too can expect at any of our locations. We will work with you and your loved ones to find a solution that fits any and all of your needs. 
Even if it is as simple as empowering you with education– such as Ms. Osofsky and her sister – to properly make the best decision for your own health, you can count on Inspira. Our team is just a phone call, a click on the MyInspira App, or even a short drive away to care for your health. And in-between visits, please continue to take care of your health at home by continuing to practice our COVID-19 safety measures. 
Until we may have the chance to meet, stay safe, and be well.