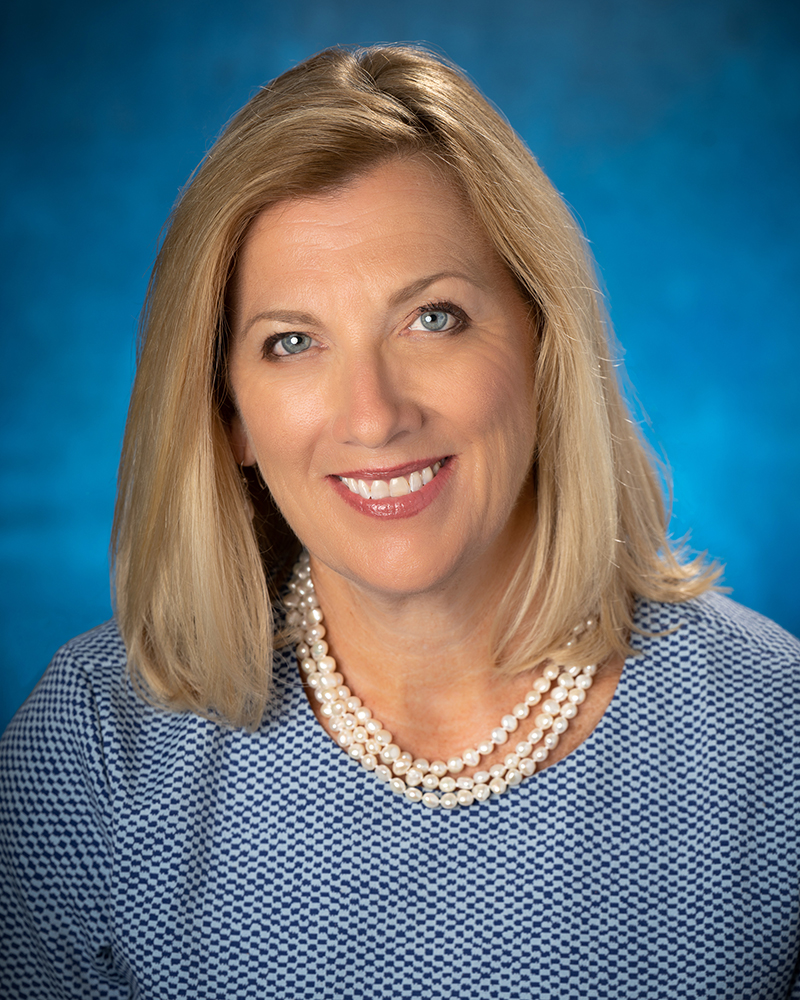 Amy Mansue
President and CEO, Inspira Health
We are now beginning to see COVID-related statistics either stay static or decrease. In fact, our rate of transmission continues to not only hold under one but steadily decrease. We hope that the new COVID variant does not change this trend.   The decrease means that each new case is not leading to more than one new infection. 
Inspira Health, alongside the greater state of New Jersey, is working around-the-clock to protect the community against COVID through our vaccination distribution program. As of January 26, 540,243 residents of New Jersey have received their initial dose, and 85,735 have received their second dose of a COVID-vaccine. 
There has been an overwhelming response to COVID-19 vaccinations across the country from eligible members of the community, and vaccine supply is incredibly limited. Unfortunately, Inspira Health – like many other hospitals in the country – currently finds itself with more appointment requests than vaccines. 
At the newspaper's deadline for this printed message, Inspira Health had still not heard when our new supply of vaccines will arrive.  Until that shipment, we continue to fulfill the second doses for members of our community who received their first dose at one of our two sites, Mullica Hill and Vineland.  
We cannot yet reschedule those who already had an appointment for their first dose from our sites.  After we complete those rescheduled appointments, we'll evaluate our vaccine supply's inventory to determine when we can reopen our online vaccine appointment website.
Here are the facts that I feel are important to share with you:
1.    Governor Phil Murphy said that he is confident that New Jersey will soon be back on track, hoping that we will attain the state's goal of vaccinating nearly 50 million people with both doses. I join the governor in asking for patience as the vaccine distribution system ramps up. 
2.    Registering on the NJVSS website is your best option if you want to receive the vaccine. 
NJ Vaccine Scheduling System at covidvaccine.nj.gov. 
The online portal will simultaneously determine your eligibility for a vaccine and register or pre-register you for an appointment at a site(s) near you. All individuals within New Jersey are required to register for an appointment. There are no walk-ups. 
3.    You can also call New Jersey's new toll-free COVID-vaccination hotline for any of your vaccine questions, eligibility, and registration. Trained representatives are available every day from 8 a.m. to 8 p.m. at 855-568-0545. 
4.    For maximum protection against COVID-19, make sure you get your second dose. If you already received your first dose, NJ DOH Commissioner Persichilli emphasized that there is "no known loss of efficacy" of the second dose as long as it is received within six weeks of the first dose. The recommendation is for the second dose of the Pfizer vaccine to be given at the 21-day mark and the second dose of the Moderna vaccine to be received around the 28-day mark. 
5.    The NJ Department of Health states that you must receive your second dose from the same vaccine provider where you received your first dose.  If you haven't been contacted for a second appointment, please make sure to reach out and coordinate your second dose at the same location. 
6.    What about second appointments at the Gloucester County mega site?   Commissioner Persichilli noted that if community members did not receive an appointment for their second dose at the time of their first dose appointment, they will be contacted by a representative of the site.
7.    Even if you have received both doses of the vaccine, please continue wearing a mask; washing your hands; and maintaining social distancing.
8.    If you are undecided about whether to receive the vaccine, I encourage you to reference the many educational resources available from the CDC, NJ.gov, and the Inspira website.  
On Thursday, February 18, 2 p.m., we are hosting Community Town Hall:  COVID Vaccinations Part 2.  Hear the latest information from Inspira's panel. 
Until we may have the chance to meet, stay safe, and be well.