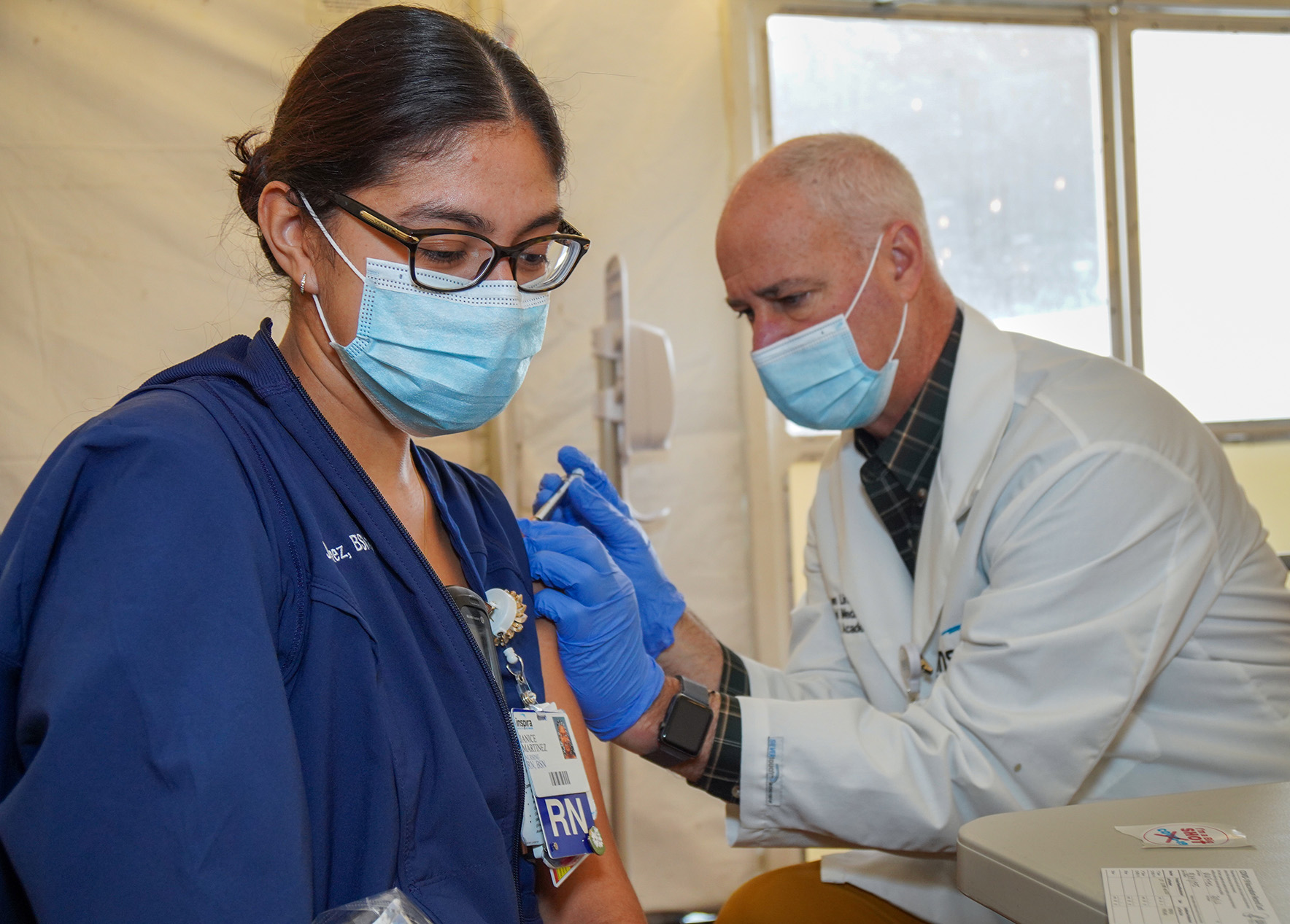 In addition to the standard practices of diagnosing patients and creating tailored treatment plans, providers have managed sourcing personal protective equipment, staffing shortages and slowing the spread of COVID-19 all while risking their own exposure. That is why this Doctor's Day, March 30, Inspira Health Foundation is proud to honor your extraordinary and selfless commitment to improving the lives of all you serve, one patient at a time.
Inspira Health Heroes
As the world continues to fight the novel coronavirus, Inspira's providers have shown an unwavering commitment not only to the community, but to each other. 
"The COVID-19 pandemic has led us to create new health care access points and rethink how we can deliver the care our community members deserve. Over the past year, our community members, including providers, have said 'thank you' to our clinicians by donating meals, supplies and financial resources to Inspira Health Foundation," said Nick Dalsey, Jr., Inspira Health Foundation's Director of Development. "Now, all of these resources have been redistributed to our clinical programs."
The Foundation has supported Inspira staff by building state-of-the-art facilities, expanding ambulatory care services and purchasing cutting-edge clinical equipment like the GlideScopes in the Elmer Emergency Room, BiliCocoons in Vineland Maternity, the LSI Cardiac Rehab Telemetry System and the Clinical Simulation Technology Program. 
"These modern facilities and advanced equipment help our clinicians better serve their patients and boost our reputation for clinical and service excellence," said Dalsey. "The work our physicians and clinical teams do is the real driver behind our fundraising efforts and we are forever grateful for their dedicated service to our community."
As a non-profit health care organization, Inspira seeks philanthropic support to provide the highest-quality care.
"From all of us at the Foundation: We appreciate you; we recognize your commitment; and thank you for your sacrifices—not just on Doctor's Day, but every day," said Dalsey.
More information on Inspira Health Foundation can be found at www.inspirafoundation.org or by calling Nick Dalsey, Jr., Director of Development, at 856-535-9405.