We know it's scary, but it's likely not the worst date you'll ever have. 
Today, mammograms can detect breast cancer symptoms three years before you have physical symptoms. It's normal to feel uneasy about going in for your mammogram but remember this: The discomfort of getting your mammogram is momentary; the comfort of being informed about your health is everlasting. 
At Inspira, we are dedicated to helping you feel comfortable and delivering the best quality of care to make your mammogram experience as seamless as possible. Home to 3D digital mammography technology, non-invasive ultrasound machines and breast MRIs, Inspira's imaging centers have the most advanced equipment and experts to keep you healthy and informed, every step of the way.
Women should begin having annual mammograms at age 45 with the option to begin screening at age 40. If you are at high risk of developing breast cancer, like having a family history of breast cancer, speak with your health care provider about the timing that is right for you.
Inspira Imaging Center Locations
Mammograms are available at Inspira's convenient locations throughout South Jersey.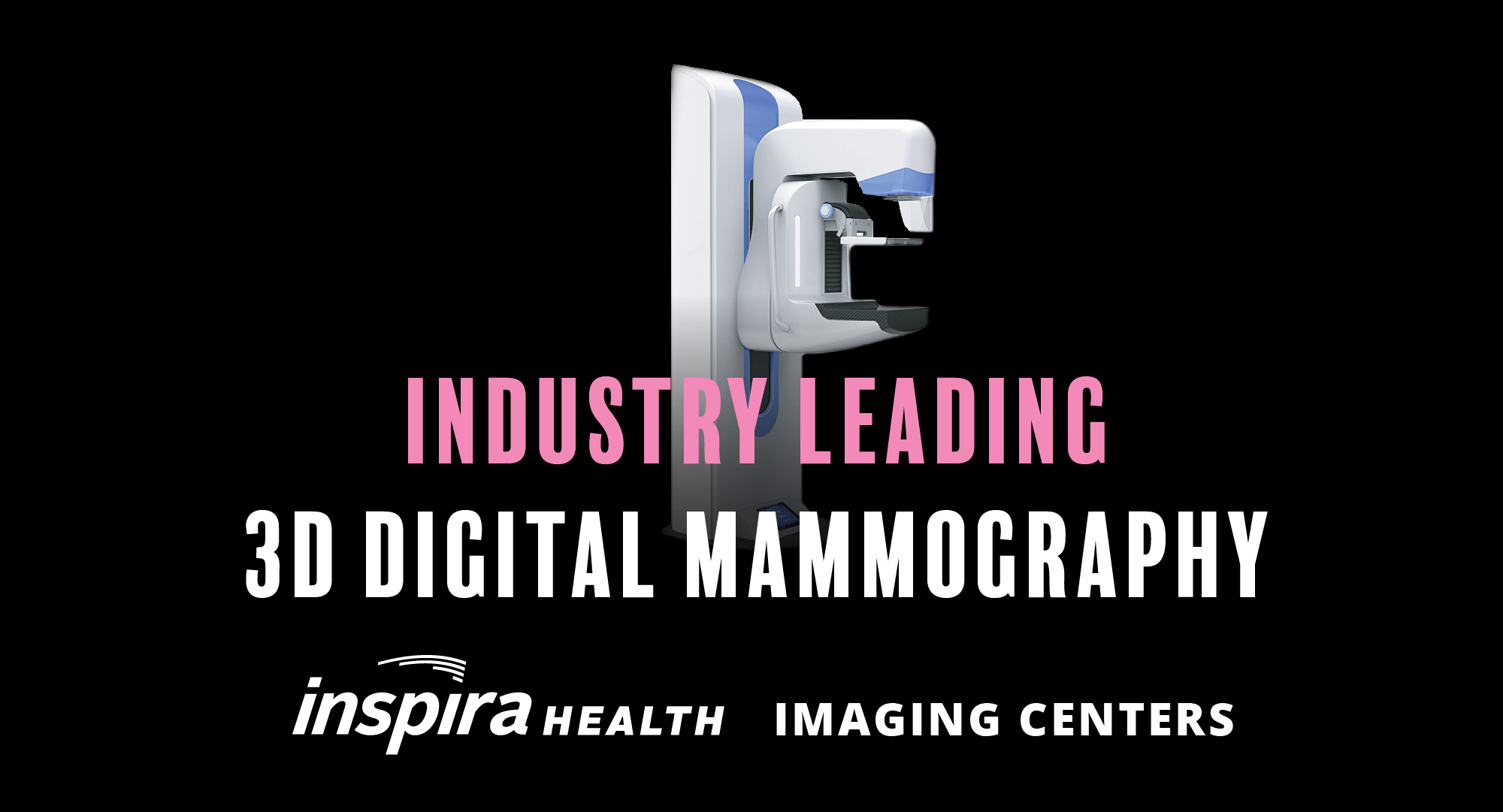 three
Donna Piatt is thriving after catching her breast cancer early.
Uninsured or underinsured? You may qualify for free breast cancer screening.
Early detection and treatment are the keys to surviving breast cancer.