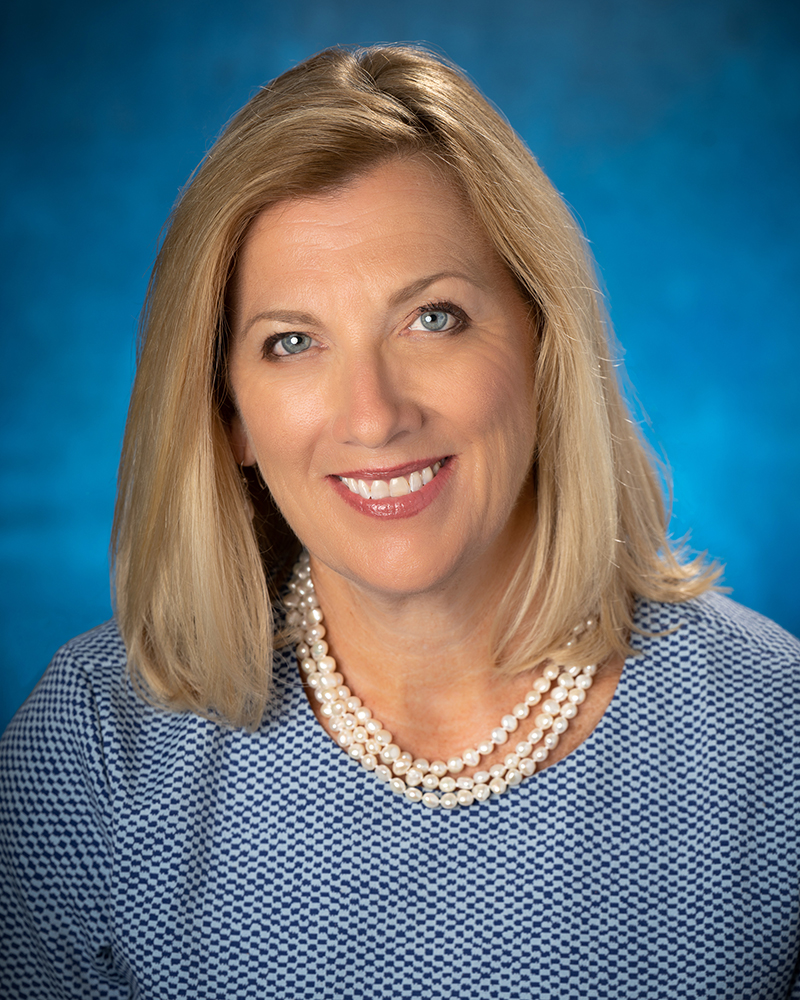 Amy Mansue
President and CEO, Inspira Health
While COVID-19 cases still continuing to increase at alarming rates, Inspira has joined forces with hosts of other organizations to provide vaccines to members of our community. 
Starting Monday, January 18, Inspira Health now operates two open Point of Distribution vaccine sites—on our campuses of Inspira Medical Center Mullica Hill and Inspira Medical Center Vineland—for members of the eligible groups, listed below, who register, and schedule, through the State of New Jersey's website:
We cannot accept walk-ins.  At the two Inspira locations, you must have registered—and been scheduled—through this website.
Eligible groups, as determined by the NJ Department of Health, include:
Paid or unpaid persons working or volunteering in a healthcare setting
Residents of long-term care facilities 
Front-line first responders
Persons aged 65 and over
Persons aged 16 to 64 years old who have at least one chronic medical condition that poses high-risk for severe COVID-19. 
This online portal will guide you through a quick 15-minute questionnaire to determine your eligibility.  Be prepared to provide personal contact, professional work, and medical information to complete the online vaccination form. 
If you are concerned about the safety of the vaccine or have any questions, please don't hesitate to reach out to your doctor or your pharmacist. At Inspira, we provide up-to-date information on our website as a resource to the community. Our website also serves as a resource with answers to frequently asked questions specific to the vaccine, its efficacy and more. 
With vaccine administration expanding, we are one step closer to defeating COVID-19 now more than ever before, but we cannot soften our approach. It's critical to continue practicing the safety measures we have used since the start of this pandemic. Wear a mask; wash your hands; maintain social distancing; and register to receive the vaccine and get once it is available. 
While we encourage our community to stay home when you can and continue to take proactive safety measures, please don't hesitate to seek medical care if you need it. We're committed to being here for you, whether virtually or in person, to ensure your health, and the health of our community.
In honor of the commitment of Martin Luther King for lifting us up and doing service for others, I wanted to say a huge thank you to our Inspira team. I've shared my pride of the front-line hospital staff who are caring for our COVID-19 patients every day. And, to support them, there are also almost 200 employees who have been redeployed from our medical staff offices, urgent care centers and in other roles. Some of these staff have never worked in a hospital, and others haven't been there for decades, but they are stepping up to ensure our patients have the expertise they need during these difficult days. In addition, over 700 staff have volunteered to take extra shifts or new shifts to pitch in. 
This is what Dr. King talked about:  equality for all, regardless of the color of our skin or, in this case, the virus that infects you.  It is about sacrifice, vision for better days ahead, and never looking for credit.
Until we may have the chance to meet, stay safe, and be well.