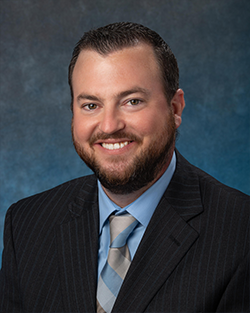 In many rural regions of South Jersey, people face barriers to health care like access and affordability. Inspira is continuously working to provide more accessible care to the residents of South Jersey through our Community Benefit programs and initiatives, which is why we enrolled our retail pharmacies at Mullica Hill and Vineland in a program called Dispensary of Hope. 
As the first Dispensary of Hope program sites in South Jersey, our retail pharmacies offer critical prescription medications free of charge to uninsured patients who need them but can't afford them. "Participating in the Dispensary of Hope program allows us to make a significant positive impact on the health of our underserved community," said Edward Dix, Pharm.D., director of Pharmacy at Inspira Medical Center Mullica Hill. Providers can identify patients who may benefit from this program and guide them through the application process. 
Impacting Our Underserved Community 
Inspira's 2021 Community Health Needs Assessment (CHNA) identified that prescription affordability ranked third out of 26 options regarding affordability of care, behind only out-of-pocket medical costs (ranked first) and affordability of dental care (ranked second). "With medication costs rising and poverty rates in the area ranging from 7 to 16 percent of the population, many people in the area have no access to critical medications," said Dix. "And Medicaid patients often experience a gap in care during the 2 to 6 months that it takes to complete their enrollment." 
Ultimately, lack of access to medication leads to more emergency room visits and unnecessary hospitalizations. But providing access to critical medication allows our community members to stay on top of their health and preventive care. 
Success Stories 
We've already seen success in the population enrolled in Dispensary of Hope. Recently, a 59-year-old male came into the discharge lounge at Mullica Hill after being admitted for stroke. He was prescribed medications including atorvastatin, baby aspirin, clopidogrel, lisinopril and hydrochlorothiazide, but didn't have health insurance to cover the cost. He shared that he wouldn't be able to afford his medications until payday, which would leave him without medication for five days. 
The Inspira team helped the patient enroll in Dispensary of Hope, which allowed him to obtain hydrochlorothiazide and atorvastatin for free that same day. The team also converted his lisinopril to valsartan in order to get it covered by the program. Our retail pharmacy price-matched Walmart for his other medications to keep costs low, and he was sent home from the hospital with a 30-day supply of all critical medications. 
In another situation, a patient at Inspira Medical Group Almonesson was referred to Jody Beach, Pharm.D., a population health pharmacist, for medication assistance. The patient had pending Medicaid coverage but did not have active medical or prescription insurance coverage. With Dispensary of Hope, both the patient and his wife were able to have their medications covered quickly during this gap in care. 
Identifying Qualified Patients 
"Provider participation and insight help the Dispensary of Hope run effectively—our stories of success all involve a provider identifying a patient who may qualify for the program and working with pharmacists to coordinate care," said Dix.  
To be eligible for Dispensary of Hope, your patient must meet the following requirements: 
Is a U.S. resident (documented or undocumented) 
Does not have prescription insurance 
Is not covered by Medicare D or Medicaid 
Is not covered by Tricare or the V.A. 
Does not have Affordable Care Act coverage 
Does not have medical insurance with a prescription benefit plan 
Has an income less than 300 percent of the Federal Poverty Limit (For 2022: $40,700 for one person, $54,930 for two people, $69,090 for three people, $83,250 for four people) 
To learn more about the Dispensary of Hope program, visit our Community Health Needs Assessment page.