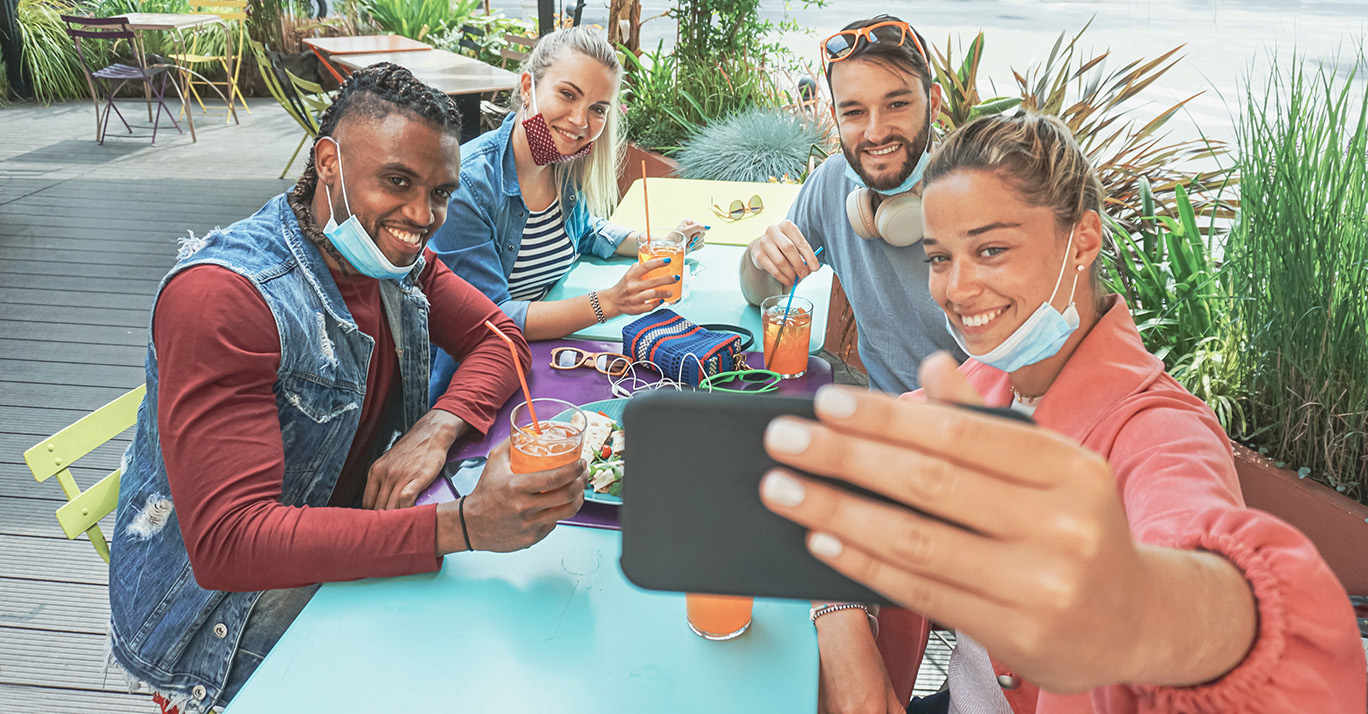 Gone are nights spent clamoring around a restaurant bar, waving desperately at the bartender for them to take your drink order.
Instead, we now find tables placed 6 feet apart, hand sanitizer placed all around the restaurant and disposable utensils accompanying menus posted online so patrons don't have to touch anything shared items.
While these precautions may offer some form of comfort, are they really enough to keep people safe when dining out?
"The answer isn't as black and white as we'd like it to be," said John Pirolli, D.O., Primary Care physician with Inspira Medical Group Primary Care of Buena Vista. "This is a scenario that we, as individuals, are going to have to look at on a case-by-case basis."
Restaurants with ample outdoor seating, for example, offer much better ventilation than those with only indoor eating options. But, said Dr. Pirolli, don't let outdoor seating be the only precaution that you take.
"The benefits of sitting outdoors go largely by the wayside if tables are too close together," Pirolli said.
If traveling to visit a friend or family member, take notice of COVID-19 trends in their area before dining out. In many areas, cases are trending upward, which should heighten concern for dining out there.
The other side of the coin in ensuring your safety is to pay close attention to the restaurant staff. Are they keeping a distance of six feet when possible? Are they washing and sanitizing their hands frequently?
"Possibly the most important thing to note is the staff's use of masks, or lack thereof," said Pirolli. "For a mask to be effective, it needs to be covering both the mouth and the nose, and shouldn't be adjusted or touched frequently."
Searching the restaurant on the internet before you visit can help you answer these questions. Check their social media pages and website to see if they've outlined policies that will help their employees and patrons stay safe, such as encouraging employees to take sick days if they're not feeling well.
It's inevitable that at some point in time, your plate and drink will have to be touched by a worker. And when they do, you don't want them to be feeling ill in any capacity.
"And no matter how many precautionary measures are taken by both you and the restaurant, it's unrealistic to expect that the risk of being exposed to the coronavirus will be eliminated entirely," said Pirolli.