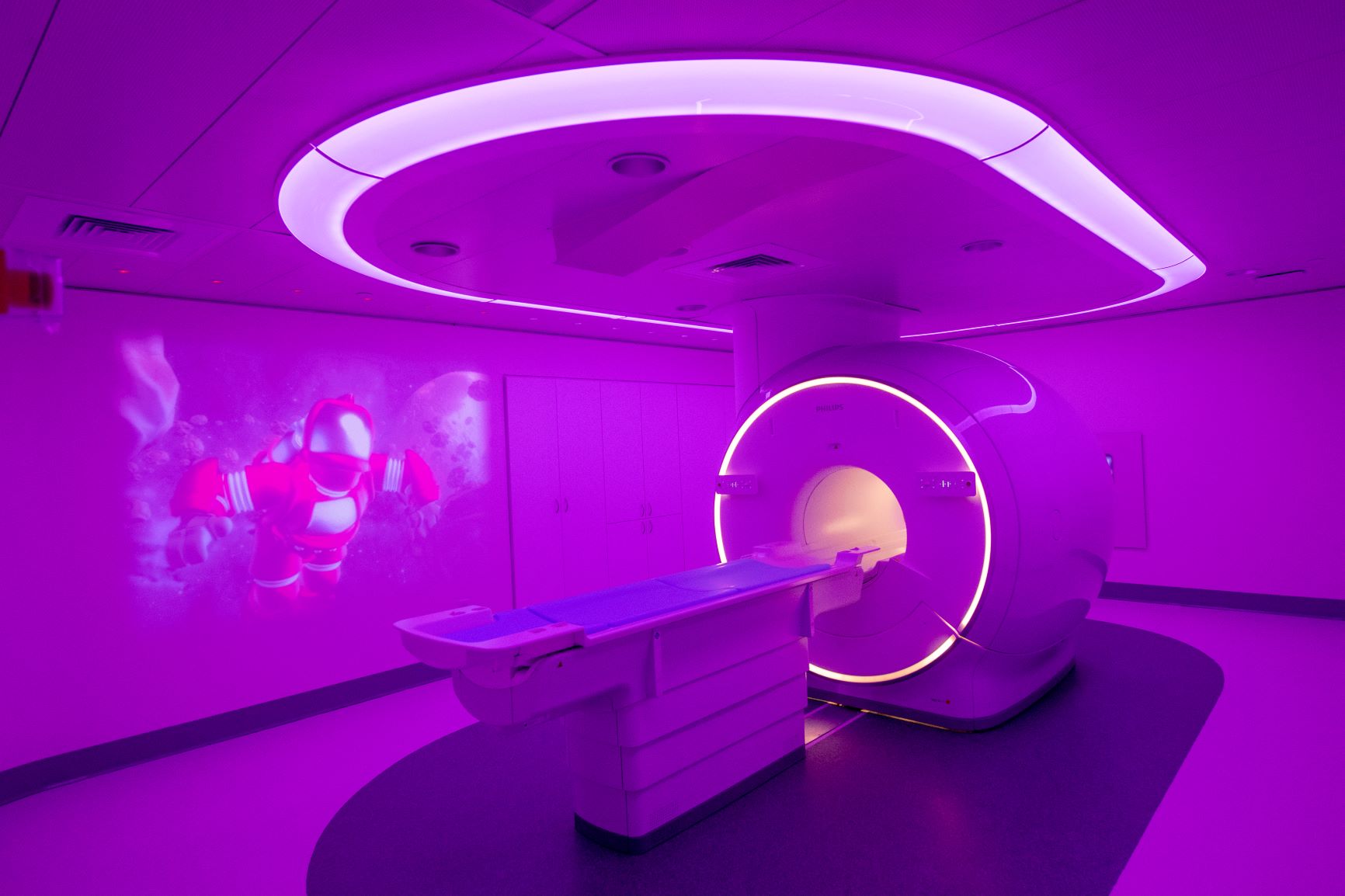 Inspira has opened its newest access point, Inspira Health Center Sicklerville—a 19,000 square foot superstructure putting sleep, balance, medical imaging, laboratory, primary care and sports rehabilitation services all under one roof. Yet the most exciting component of the Sicklerville health center is the opening of the region's first ambient MRI experience.
"Our job is to provide the best quality of care to patients in an easy, convenient manner," said Fred Gajewski, Director of Ambulatory Imaging at Inspira Health. "Now, patients don't have to leave the region to experience cutting-edge technology and expertise. Inspira has expanded those services right into their hometowns."
The ambient MRI is immersive and multilayered: Painted completely in white and constructed without any angles or sharp corners, the room conveys tranquility to patients who might otherwise feel apprehensive in clinical settings. With an embedded luminescent timer and halo-like ring lighting built into the magnet, patients can see how much time is remaining on their scan, which can help to calm them. Most notably, patients have the option to select a theme for their exam, like the seaside, mountains or fields. Upon walking into the room, a projector displays images and videos to set the mood and help patients adjust to the experience and relax before the test begins.
"Typically, when patients come in for an MRI, they're nervous," said Gajewski. "Between being placed in a narrow tunnel and being near the magnets, MRIs can be an anxiety-inducing experience. Yet the design of the ambient experience has completely revolutionized the way we think about getting an MRI."
Inspira Health is proud to be recognized as a leading high reliability organization (HRO) across the South Jersey region. This honor not only has a positive impact on every patient interaction and visit across the network, but also the decisions Inspira makes, such as developing the ambient MRI.
"The goal of this location is to touch the South Jersey community and offer the HRO experience," said Gajewski. "With Sicklerville, we are able to provide yet another resource to help the Inspira network grow and offer the community the care and services they deserve close to home."
Putting high-quality, personalized care close to home is always Inspira's goal. At Inspira Health Center Sicklerville, patients never feel like a number.
"Really, the advanced technology and incredible ambient components of the Sicklerville location match the incredible people working behind the scenes—our technologists, radiologists and staff members," said Gajewski. "What truly benefits the South Jersey community, aside from this advanced technology, is the care and compassion of our people. Our technologists move around as needed to every site and facility, and they take the time to explain and help each patient—no matter what."
To refer your patient for an ambient MRI experience at the new Inspira Imaging Center Sicklerville, or to get more information, call 1-800-INSPIRA.