1505 West Sherman Avenue,
Vineland, NJ 08360
Hours
Open
Sunday - Saturday:
8:00 am to 5:00 pm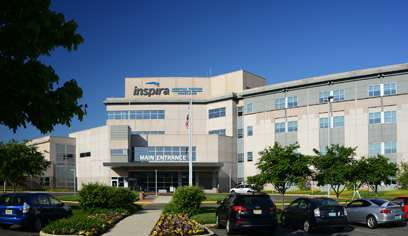 View Details
Get Directions
24/7 services available via the Emergency Room
Inspira Medical Center Vineland ACR Designated Lung Cancer Screening Center offers a broad range of on-site imaging services, including state-of-the-art MRI, 3D mammography, nuclear medicine, advanced ultrasound and more, to provide our patients – and their doctors – with access to the latest, most sophisticated radiological and imaging technologies.
Inspira Medical Center Vineland has been designated a Breast Imaging Center of Excellence by the American College of Radiology (ACR). The designation is awarded to breast imaging centers that have achieved excellence by seeking and earning accreditation in all of the ACR's voluntary, breast-imaging accreditation programs and modules, in addition to the mandatory Mammography Accreditation Program.