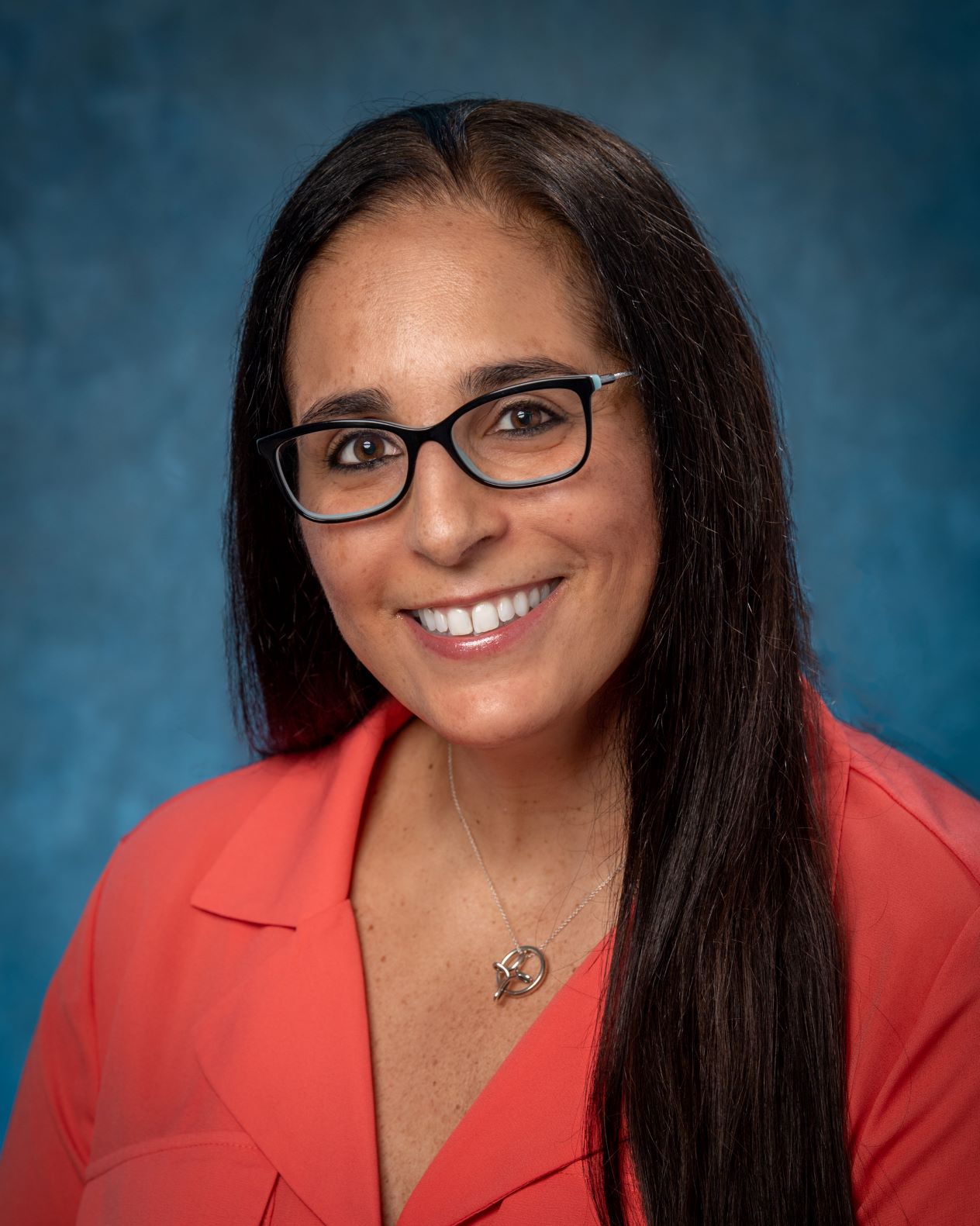 Samantha DeLuca, D.O., an OB/GYN at Inspira Medical Group Obstetrics and Gynecology Mullica Hill, has dedicated her career to helping women navigate the most personal and special moments of their lives.
After graduating from college, Dr. DeLuca worked in preclinical trials, which appealed to her deep interest in science. But despite her passion for science, she felt one thing was missing: human interaction. This drove Dr. DeLuca to attend Philadelphia College of Osteopathic Medicine to become an OB/GYN. Now, Dr. DeLuca devotes her time to women's health, including pregnancy, perimenopause and menopause.
Finding Obstetrics and Gynecology
From a very young age, Dr. DeLuca knew she wanted to be an obstetrician. A self-proclaimed "endocrine geek," she has always been fascinated by how the body works and enjoyed boiling down intricate processes, like menopause, to a basic level. "Really, I am just one of those people that wants to explain to my patients, or anyone, that they're going to be okay with whatever they are going through," she said. Now, Dr. DeLuca sees patients from pregnancy to menopause, and offers preventive screening and FDA-approved hormone therapy treatments.
Philosophy of Care
When it comes to patient care, Dr. DeLuca is adamant about stepping out from behind the computer. "I ask a lot of questions because it's really important," she said. "We need to understand what is going on and ensure we haven't missed something in previous visits—which can be difficult if all we're doing is logging data into a system."
Dr. DeLuca believes the key to quality care is listening to patients, asking the right questions and offering all available educational tools. "It can be challenging to spend extra time with patients," said Dr. DeLuca. "But as physicians, we have one moment to do the right or wrong thing. Sometimes you just need to take a deep breath because we can never lose sight of the reason we went into this."
Patients have access to so much information online, which can shape how they feel about going to their doctor with an issue. Dr. DeLuca knows how important it is to quell fears and provide evidence-based care to ensure the best outcome.
Combining Primary Care with Obstetrics and Gynecology
Dr. DeLuca believes it's important for women to see both their primary care physician and their OB/GYN for an annual visit.
"Patients that couple their primary care with an annual wellness visit to the OB/GYN not only have the advantage of additional resources and tools, but also are able to access experts trained specifically for the female anatomy," said Dr. DeLuca.
Inspira offers a variety of treatments tailored uniquely to each woman in every stage of life. From contraceptive care to pregnancy and menopause, patients under Dr. DeLuca's care have access to hormone therapy, bioidentical hormone replacement therapy, lifestyle advice and supplemental remedies.
Joining Inspira Health
Dr. DeLuca is thrilled to be joining the Inspira Medical Group at Mullica Hill. "When I look at my partners, I am reminded of my own ideals because I can see that they exist within every physician I work with," said Dr. DeLuca. "Patients know that this team cares about them. And I am blessed to have the opportunity to do what I love with such an amazing group of people."
Dr. DeLuca is currently accepting new patients and happy to conduct both telehealth and in-person appointments on a case-by-case basis. "The world might look a little different than it used to, but as we get acclimated to this 'new normal,' it is critical that women continue to seek the reproductive care they so desperately need."
To refer a patient to Dr. DeLuca, contact her office directly at 856-845-4061.