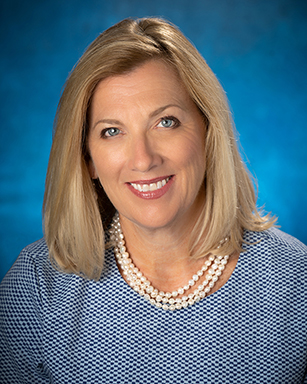 Amy Mansue
President and CEO, Inspira Health
Innovation has always been a core tenant of our mission at Inspira, allowing us to expand the ways we deliver you high-quality health care – even amid a global pandemic. When COVID-19 first impacted our region, we 3D-printed masks, created our own hand sanitizer, launched new online tools to give you greater control of your health, and more. More recently, we gave patients greater flexibility with the ability to schedule appointments online, and even expanded our telehealth options to allow for more virtual visits, and to mitigate the spread of coronavirus. 
Now, Inspira is furthering the way it is here for you online the same way we have always been here for you in person. Enter our digital front door through our newly redesigned website and mobile app.
A new website designed with your health care needs in minutes
Our new website is your one-stop comprehensive resource to learn about the new regional visitor guidelines that Inspira Health will implement and follow.  All Inspira hospitals, along with the other hospitals in our region, will follow a regional visitation status announced each Thursday, based on the prior seven days. 
This information will be posted on our website and updated each week. The color level will be posted at our emergency departments, outpatient entrances and main entrances. Guest Services/ Security staffs will have copies of the guidelines to share with our visitors.  Our ambulatory and urgent care centers will also implement these guidelines.
Our website will also be your best resource to learn about your options to receive the COVID-19 vaccine when it becomes available to the public in 2021.
InspiraHealthNetwork.org provides you with better access to care than ever before. It's easier to navigate and designed to help you find exactly what you need, whether that's scheduling an appointment, finding a doctor, or refilling a prescription through our new MyInspira Pharmacy. The Inspira website is also your go-to resource for any critical updates specific to COVID, including the latest visitor guidelines and safety protocols. 
An app that provides the care and convenience you expect from Inspira.
Consumers expect to be able to manage nearly every element of their life online and via their mobile devices. With a new state-of-the- art hospital and comprehensive cancer center in Mullica Hill, an additional 160+ access points across five counties, physical and virtual care options, and more — Inspira provides convenient access to health care on your terms, no matter where you are. This free app provides next generation access and engagement with Inspira's providers, facilities, and services. Now, one finger, one click and one button can unlock a world of accessible health care resources, including your patient portal.
Through our new mobile app, you can:
Schedule an appointment with your primary care physician or specialist;
Utilize telehealth to meet with your physician or specialist safely from the convenience of your home;
Contact your physician to follow up with their doctor one-on-one, or even receive answers and advice when they need it;
Check ER wait times and have the ability to "get in line" at urgent care centers;
Connect with providers via the Health+ program;
Conduct a COVID-19 assessment;
View your full medical record and test results;
And review and pay your bills.
We're committed to being here for you, even in a virtual capacity, to ensure your health and the health of our community. One of the key resources we offer to make this possible is our patient portal. 
"My patients appreciate being able to check results without having to pick up the phone," shared Gregory Herman, M.D., a Family Medicine doctor in Mullica Hill and Chief Medical Informatics Officer for Inspira. "Some of my patients use the portal regularly when they have questions or concerns. They tell me how easy and convenient it is to use."
From his own experience and what he hears from other doctors, Herman believes the secure messaging function enhances communication between patients and their physicians, which can lead to better outcomes and improved management of chronic conditions. 
It is a privilege and an honor to serve you and the South Jersey community. Until we may have the chance to meet, stay safe and be well.