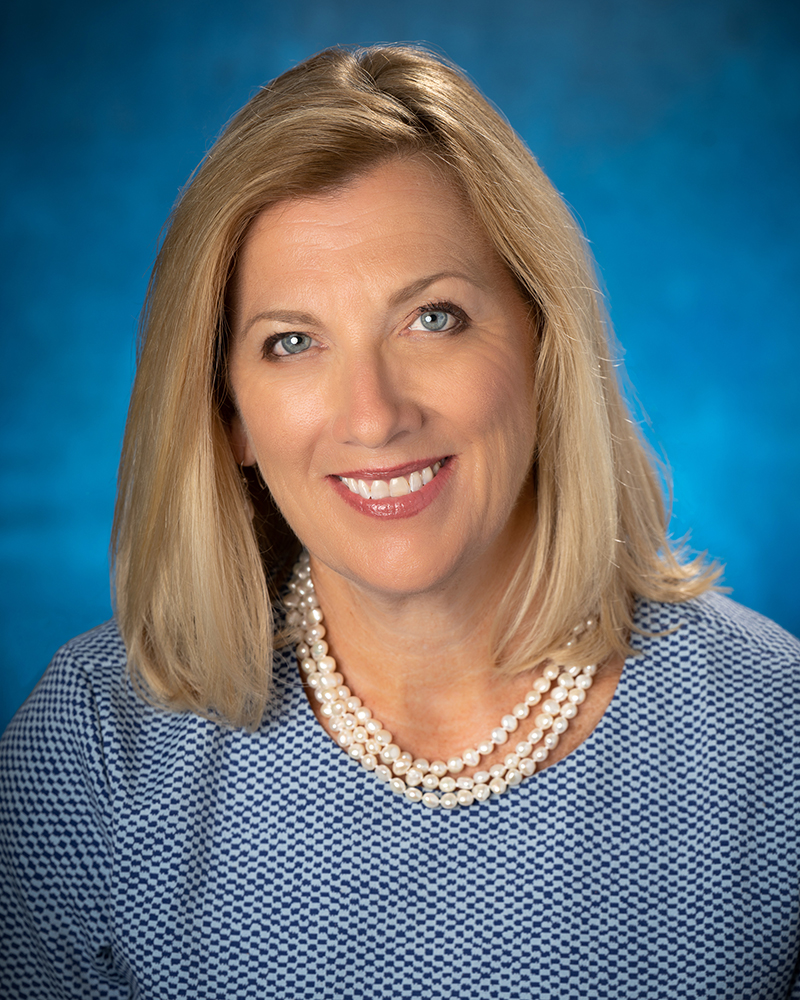 Amy Mansue
President and CEO, Inspira Health
In our ninth month into this pandemic, hindsight it not yet 20/20. We certainly know and understand more about the coronavirus than when it first arrived last March – how it affects people, how to treat its symptoms – but what we haven't learned yet, as a community, is how to stop its spread. 
We must keep following all safety precautions because COVID-19 cases are surging at unimaginable rates across the country and in our backyard. Our predictive models indicate no immediate signs of relief for the next several weeks. These are challenging times that we're living in. But, there is hope on the horizon. The vaccine. 
Last Friday, we faced a turning point, a day filled with promise. If you look in our archives, you will find articles about the first patient who received penicillin, and black and white photos of children getting the polio vaccine. Without a doubt, this vaccine distribution day will have their own place in our Inspira archives.
Inspira Health began administering the Pfizer COVID-19 vaccine to our front-line staff and physicians. It's the start of a massive effort to vaccinate thousands of health care workers in just 21 days, and then repeat the process to administer the required second dose 21 days later. 
This undertaking to vaccinate employees and physicians has been in the planning stages for several months. The 21-day time frame is aggressive, but realistic. By way of comparison, the relatively straightforward annual flu vaccination process for employees generally takes about two months and doesn't require ultra-cold handling of the vaccine or a second dose.
Cathy Vasquez, R.N., B.S.N., a research nurse at Inspira Medical Center Vineland, and Petra Smith, a respiratory therapist at Inspira Medical Center Mullica Hill, were the first to receive the vaccine. Inspira has set up vaccination tents at its Mullica Hill and Vineland hospitals, which have the ultra-cold (minus 112 F) freezers needed to store the vaccine. 
"As a research nurse, I appreciate the thorough testing and approval process for new drugs, including this vaccine," said Vasquez. "I am proud to be the first employee on the Vineland campus to be vaccinated. I want to encourage every member of the Inspira family and our community to not be afraid and to get vaccinated as soon as they can." 
"I was apprehensive initially," said Smith. "As I learned more about the vaccine, it became very clear how important getting vaccinated is for keeping my family and my patients safe. And if I can be one of the first to get vaccinated and show others that it's fine, I'm happy to lead by example."
The goal is for everyone to be able to easily get a COVID-19 vaccination as soon as large quantities of the vaccine are available. As vaccine supply increases but remains limited, the Advisory Committee on Immunization Practices (ACIP) will expand the groups recommended for vaccination. As this information becomes available, Inspira will share more. 
Visit InspiraHealthNetwork.org/Covid19. Members of the community can sign up to be notified when they are eligible to receive the vaccine, which will be provided at no cost. 
Stay Safe and Healthy
On December 17, Inspira hosted a virtual town hall for the clergy in our community. In their important roles, clergy face difficult decisions regarding how best to meet their congregations' needs. During the meeting, we made sure that they were up-to-date with Inspira's readiness for tackling this surge of COVID-19 patients, testing options, and the distribution of the vaccine to Inspira staff. Our infection control providers explained the safety precautions that should be followed at their places of worship. And most important, the participants got the chance to ask their questions to our panel.
We stand firm in our consistent direction to stay home when you can, especially during the next few weeks when in years past we would have gathered in rooms full of family and friends. I know that if we continue to follow proactive safety measures like washing hands, social distancing and wearing a mask when out in public, those social opportunities are ahead of us in 2021, to anticipate and to enjoy.