A Message from Amy Mansue
President and CEO, Inspira Health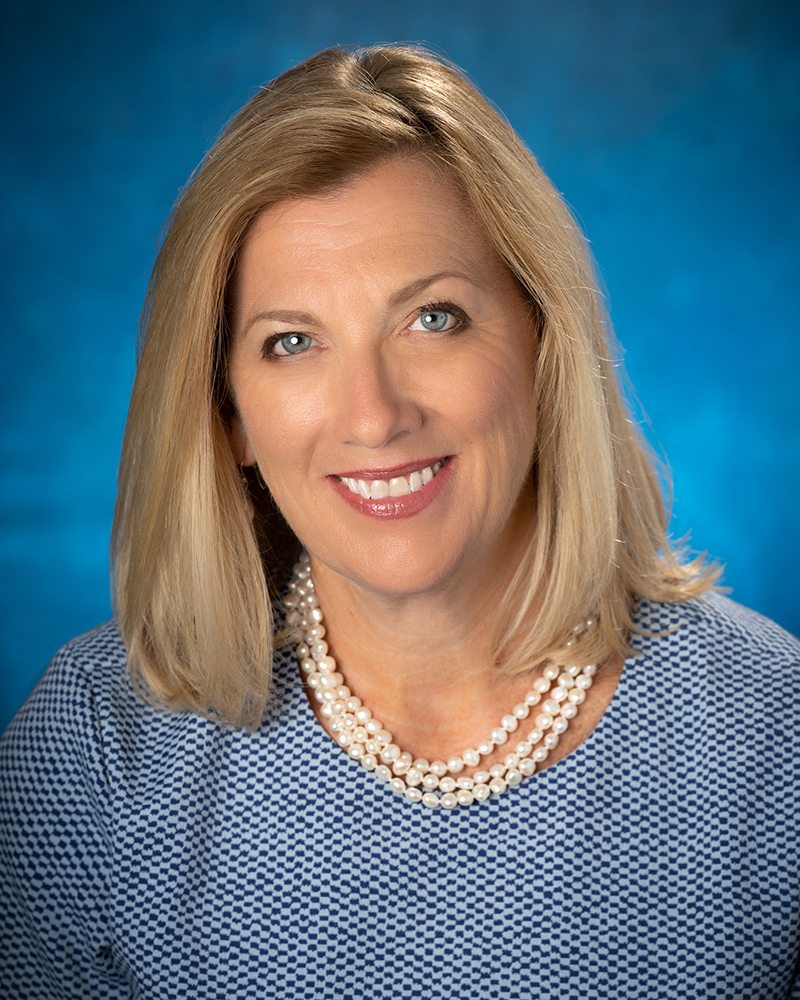 Coronavirus may be the greatest challenge the world has faced in decades.
Though the pandemic may be changing the way Inspira Health delivers medical care, our commitment to clinical excellence and patient safety are unwavering. The unprecedented nature of the challenges we face as a state and nation have led Inspira Health to develop new, and expand existing, ways of delivering health care.
Telehealth – while certainly not new – was expanded across the network in an attempt to limit the spread of coronavirus. Though many patients and doctors have returned to in-person visits, patients are still able to see their doctors virtually for all types of needs - not just for COVID-19 - through their PC, smartphone or tablet. From March through September, Inspira physicians hosted 66,335 patient visits through a variety of telemedicine options, including primary care, specialty care and behavioral health. And we don't foresee the option going away any time soon, even in a post-COVID world.
Even prior to COVID, Inspira has had a longstanding commitment to providing high-quality care right in your backyard. We are constantly identifying ways to propel health care forward – offering convenience and innovation just a few steps from home.
As part of the grand opening of Inspira's $356 million state-of-the-art hospital in Mullica Hill last November, we launched Smart Room technology, an intuitive platform that has already realized improvements in physician and staff communication, patient education compliance, reduced nurse charting time, and patient satisfaction. As a result, Inspira is implementing this technology across the network, priming our network to be one the 'smartest' and most efficient health systems in the region.
It's the adoption and implementation of technological innovations such as Smart Room technology and telehealth that earned Inspira a 2020 CHIME Digital Health Most Wired designation. Inspira constantly works to evaluate and implement the latest technologies and innovations to enhance the quality of care delivered to our patients. Recognition as a "Most Wired," organization, especially amid COVID, verifies that Inspira keeps pace with advancements to deliver safe patient care at our 150+ access points.
At Inspira, we pay as much attention to our "high touch" care as much as we pursue our "high tech" advancements. For Renee Suriani of Swedesboro, it was the support of her husband and the bonds she formed with her nurses and doctors that helped her through the many challenges that come with delivering twins at just 29 weeks.
While her first baby, River, was delivered soon after she arrived at Inspira Medical Center Mullica Hill, Renee's second baby was not quite in such a hurry. He had turned breech and seemed intent on staying right where he was. With a blend of encouragement, determination and clinical skill, obstetrician Dr. Anna Hanson delivered Renee's second baby, Hunter, about 90 minutes later.
"She not only delivered my two babies, she saved our lives by making sure we were all okay," said Ms. Suriani. "The patience she had, how hard she worked to deliver Hunter; [she's] an angel from above."
Ms. Suriani's strength during a difficult birthing experience, and the perseverance she displayed while caring for her two pre-term babies, all while navigating the added challenges brought on by the pandemic, was nothing short of heroic. Now at home with her two thriving boys, she fondly remembers the close bonds she formed with her care teams at Inspira Mullica Hill and the Deborah F. Sager Neonatal Intensive Care Unit at Inspira Medical Center Vineland.
"We had a special bond, said Renee. They follow me on Facebook now to watch the boys grow up."
Until we may have the chance to meet, stay safe and be well.