700 Mullica Hill Road,
Mullica Hill, NJ 08062
Hospital Hours:
Open
Sunday - Saturday:
12:00 am to 12:00 am
Emergency Services:
Open
Sunday - Saturday:
12:00 am to 12:00 am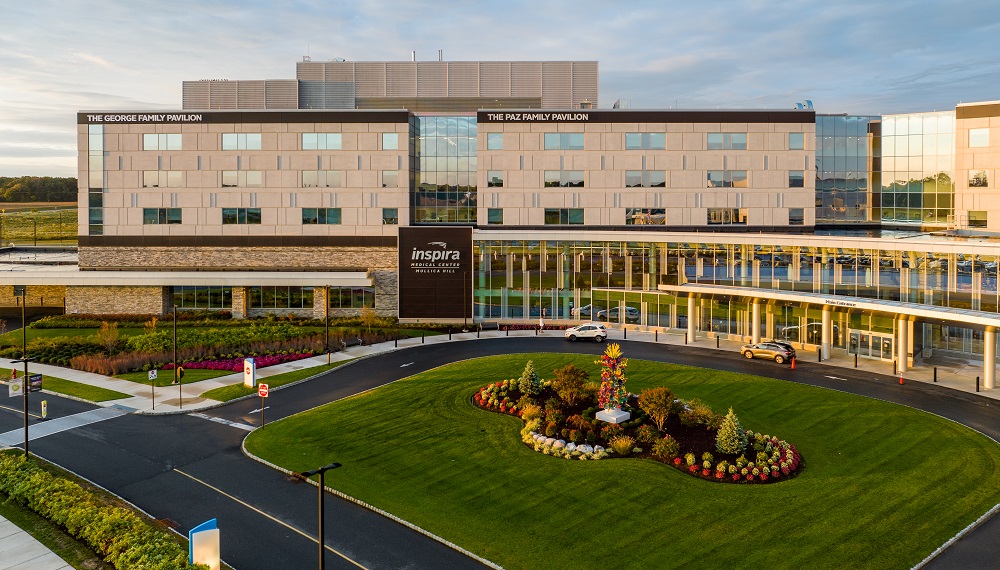 View Details
Get Directions
About
Find your way inside using our Indoor Hospital Navigation. It features step-by-step directions including text, arrows, and photos of what you see in the hospitals on your way to your destination.
Parking
Parking for patients and visitors is available on site, directly across from the hospital's main entrance. Parking is available 24 hours a day, 7 days a week. Valet service is available.
Additional Info & Resources
Inspira Medical Center Mullica Hill offers 210 private patient rooms, all of which include ultramodern smart room technology designed to enhance safety and the patient experience. The maternity unit includes home-like birthing suites that provide a comforting environment for expecting parents to welcome their newborns. A pediatric emergency department with an adjacent inpatient unit is available to accommodate children and families. For patients seeking the latest cancer treatment, the Mullica Hill campus will offer comprehensive oncology services all under one roof.
Cafeteria Hours
Breakfast: 7 am - 10 am
Lunch: 11 am - 2 pm
Dinner: 5 pm - 6:45 pm 
Late Night Dinner: Midnight - 2 am