Your journey to a healthier life starts here at Inspira Health. We offer comprehensive bariatric services and surgery options—including medical weight management, gastric bypass, lap band surgery and more—to help you achieve your long-term weight loss goals. From the start of your weight-loss journey through post-op and beyond, we're with you every step of the way, providing ample educational opportunities and support services.
Not sure where to start? Watch our virtual information session.
Our Approach to Bariatrics
Obesity can keep you from participating in many of life's activities and often contributes to an array of health complications, such as high blood pressure, heart disease and diabetes. But some people cannot overcome obesity through diet and exercise alone, and Inspira is here to help. Bariatric surgery can improve your quality of life and decrease the risk of health conditions, including stroke and infertility.
Our multidisciplinary team of bariatric surgeons, nurses, dietitians and specialists works together to provide a seamless patient experience, right here in South Jersey. And Inspira's bariatric coordinators will work closely with you before and after surgery to make sure you feel supported and informed about what lies ahead. With a robust education program and a hands-on approach to patient care, we have some of the best quality and safety ratings in the region.
two
Bariatric Procedures and Surgeries
Endoscopic Intragastric Balloon Placement (Orbera®)
A nonsurgical outpatient procedure where a saline-filled balloon is inserted into your stomach through your mouth using an endoscope. The space taken up by the balloon leaves less space in your stomach for large amounts of food or drink.
Gastric Bypass (Roux-en-Y)
Also known as Roux-en-Y (roo-en-wy) gastric bypass, this is a type of bariatric surgery performed laparoscopically to reduce the size of your upper stomach to the approximate size of an egg.
two
Criteria for Bariatric Procedures
If you're struggling with your weight, join one of our virtual information sessions or request an appointment to learn about weight management options that may be right for you. You may be a candidate for bariatric surgery if:
You have a body mass index (BMI) of 35 or above
You have a BMI over 30 and have weight-related issues, such as diabetes, high blood pressure, asthma or joint problems
You experience difficulty trying to complete everyday tasks like cooking and cleaning
Even if you don't qualify for traditional bariatric surgery, Inspira Health has non-surgical options to aid in your weight-loss journey, including medical weight management, nutrition counseling, physician-referred exercise programs and more.
Learn more about weight management options.
What Sets Inspira's Bariatric Services and Surgery Apart?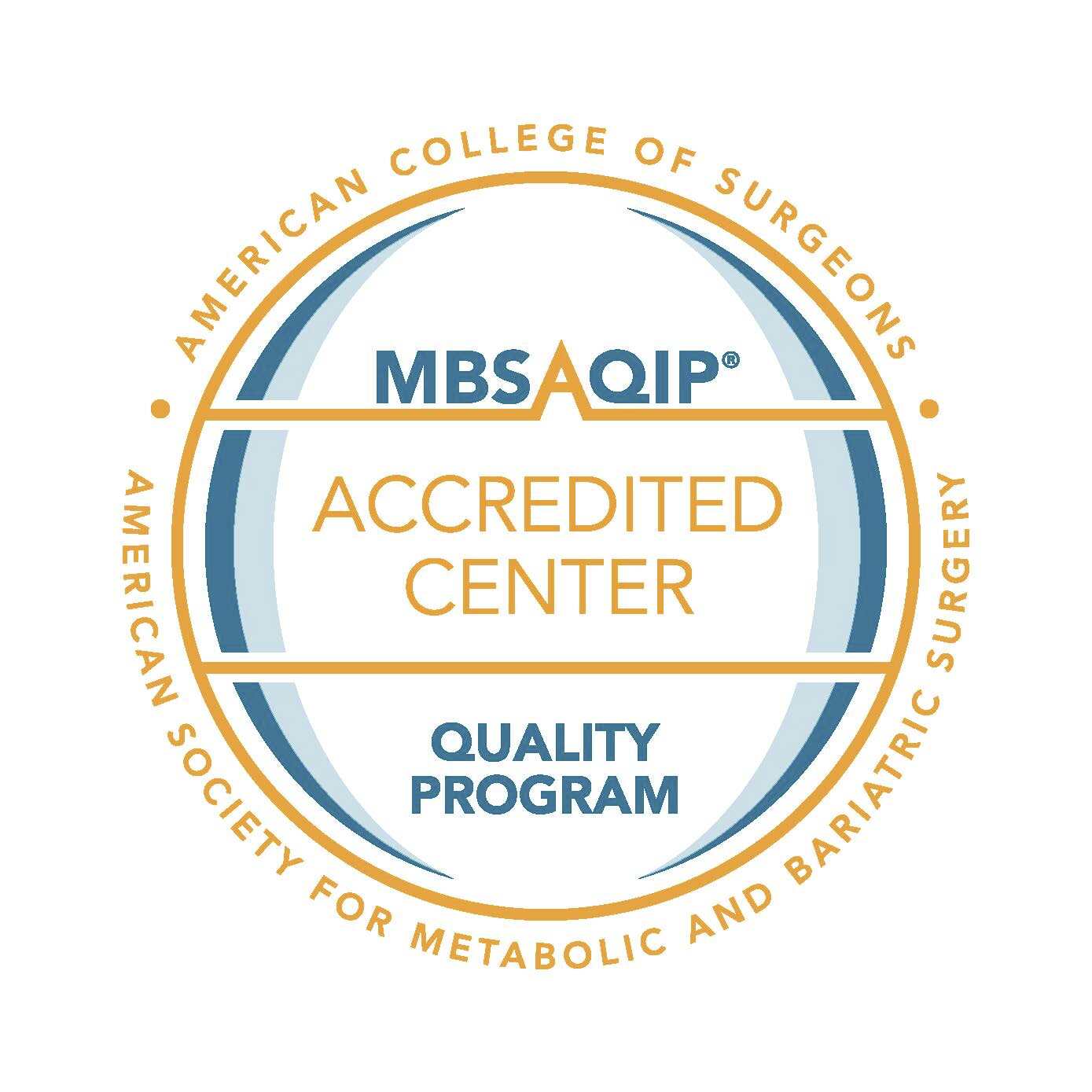 By using a range of educational tools and support systems, Inspira's dedicated bariatric team keeps patients informed about what they can expect before and after surgery with information sessions and support groups. Our caregivers are here to support patients every step of the way. And safety is our top priority—with some of the highest quality and safety ratings in the region, our experienced bariatric surgeons use latest surgical techniques to help each patient along in their weight-loss journey.
In addition, both bariatric surgery programs at Inspira Medical Centers Vineland and Mullica Hill have also been accredited as Comprehensive Centers of Excellence by the Metabolic and Bariatric Surgery Accreditation and Quality Improvement Program (MBSAQIP®), a joint Quality Program of the American College of Surgeons and the American Society for Metabolic and Bariatric Surgery. Horizon Blue Cross Blue Shield of New Jersey has recognized Inspira Medical Center Vineland as a Blue Distinction® Center+ for Bariatric Surgery as part of the Blue Distinction Specialty Care program. Blue Distinction Centers are nationally designated health care facilities that show expertise in delivering improved patient safety and better health outcomes based on objective measures that were developed based on input from the medical community.
Inspira Bariatric Surgeons
Inspira's skilled bariatric surgeons are standing by to assist you in your weight loss journey.