When Rachael Tiedman started to put on unexplained weight, sometime in her twenties, she sought solutions in many places.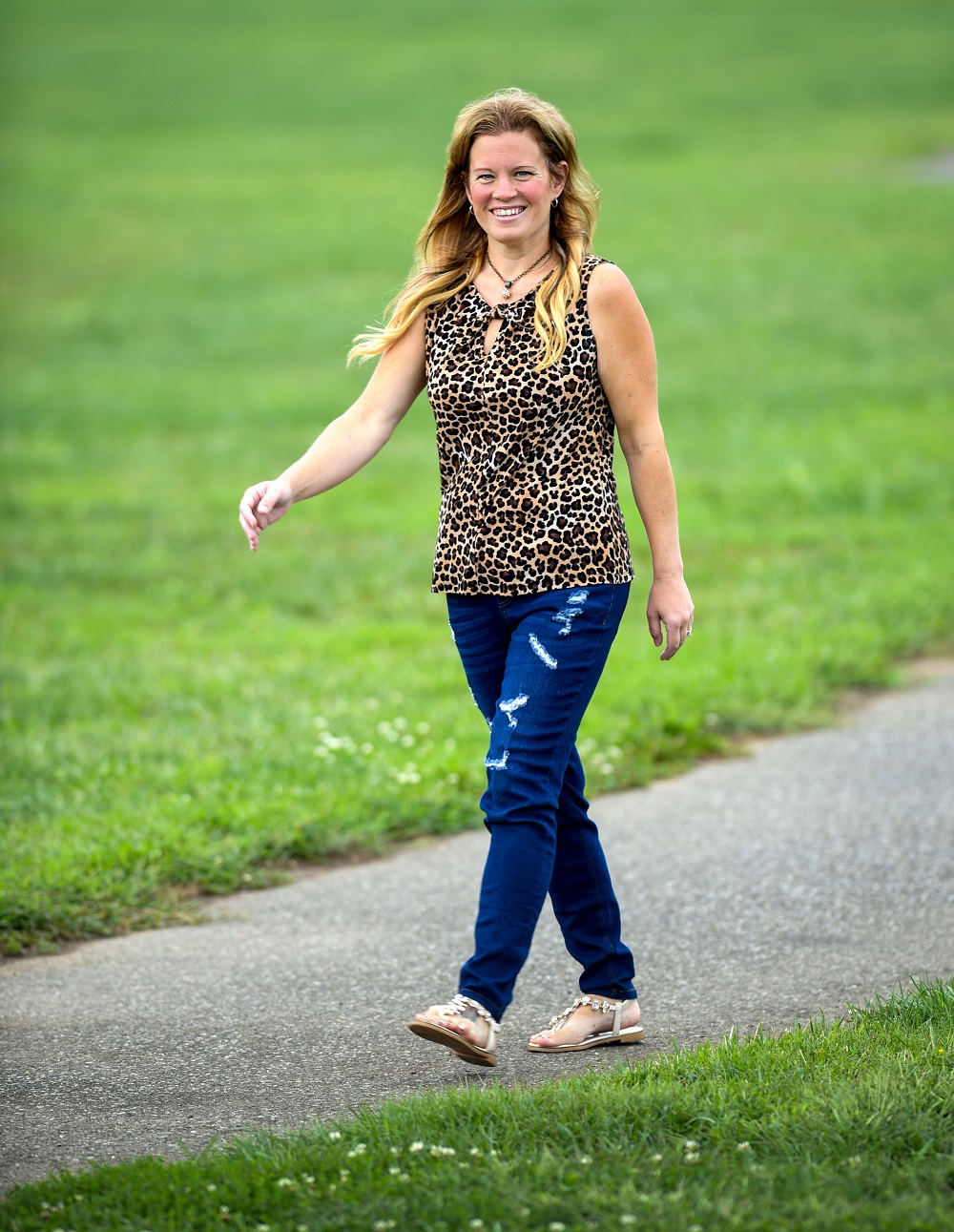 Rachael, now a 37-year-old mother of three from Franklinville, NJ, said, "I tried almost everything."
These efforts included popular weight loss programs, pharmaceutical solutions, exercise and "just not eating as much" she said.
"Some of the approaches worked a little," she said, "but nothing helped me lose enough and maintain that weight for any amount of time."
When the weight gain started to seriously affect her daily life, she knew she had to find another way to address it.
"I was not sleeping well. I would sometimes wake up gasping or with my arms and legs tingling or getting numb. The worst of it is that I couldn't do the things I wanted to do with our children, who are all under 10 years old. I started to become very negative and closed-up because I just didn't feel good about myself," she said. "I knew I needed a change."
When Rachael saw that a woman who had worked for her and her husband, Dan, as a babysitter had a dramatic weight loss, she reached out to her.
"She looked amazing, and I asked her what she'd done. She had had a bariatric procedure and was very happy with the results, so I started doing my homework," Rachael said.
Rachael started by looking online for bariatric surgeons in South Jersey. After checking out several and meeting with one, she wasn't comfortable enough to go ahead with the procedure.
That's when she turned to Inspira, the healthcare network she'd used for years. Reading about Keith Kreitz, M.D., director of bariatric surgery for Inspira Medical Center Mullica Hill, Rachael was encouraged by his online ratings and comments about him. She called Dr. Kreitz's office to set up an appointment.
"His personality made all the difference," Rachael said. "He just has that touch. He was positive and straightforward and answered all my questions. As soon as I met with him, I knew I could stop looking."
Rachael said that Dr. Kreitz and his team were more than thorough in preparing her for a gastric sleeve procedure, in which the size of the stomach is reduced to form a 'sleeve'. The procedure helps patients feel fuller faster and reduces the release of a hormone that stimulates hunger.
"I met with a cardiologist, a psychologist, and dietitians before the surgery," Rachael said. "Dr. Kreitz and his team went over all the possible scenarios."
Rachael said that it helped that her mom, Lori, is an RN and owner of a nursing staffing agency, where Rachael works as the business coordinator and scheduler. "Mom came to two appointments with me and drove me to my first post-op checkup," she said.
Rachael had her surgery in February 2022 at Inspira Mullica Hill. She has gone from a top weight of 212 pounds down to about 132. Rachael said it would be difficult to pick the thing that has improved the most in her life.
"So much has gotten better. Obviously, you can see the change in my face and body," she said. "But even more important, it made me a stronger person all around. I am not embarrassed to go out and be seen anymore. I have more energy for my kids and family. I have better balance, so we can ride bikes together. I had to buy a new life jacket to go out on our boat. I used to wear an extra-large, now I use a size small!"
"I was never the girl to go out and be on the dance floor before and now I get to do it whenever I want," Rachael said. "It's a blast! Plus, now I sleep great every night."
Rachael said she knows that the lifestyle changes that come with the surgery are, for her, permanent.
"You have to eat right and maintain good habits," she said. "This surgery is only one tool, but you feel fuller with less food, so the changes are a bit easier. You can eat just about anything and learn to mix in fiber as well and avoid alcohol. But it is so worth it."
Asked what she would tell other patients considering this surgery, she said, "Do your homework, talk with your doctor and your family, and then call. I am so excited about life now. I look, and more important, feel, amazing."