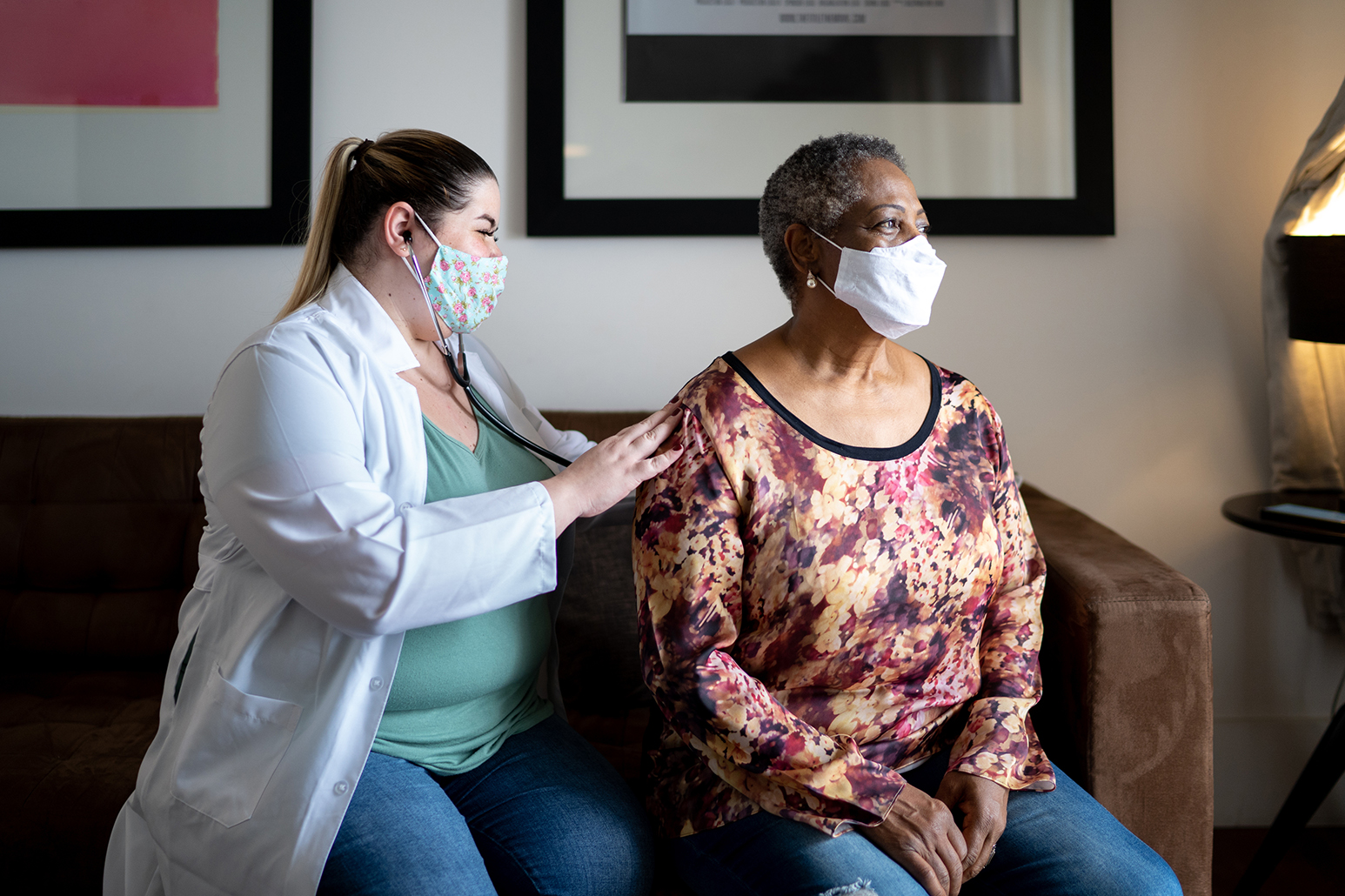 More than three million people in the United States live with emphysema. Medication may help reduce symptoms for early-stage emphysema; however, patients with stage three or four chronic obstructive pulmonary disease (COPD) may not respond to medication and may not be too ill for surgery. The Spiration Valve System, a minimally invasive procedure now being conducted at Inspira, may provide these patients relief.
The Spiration Valve System
The Spiration Valve System improves patients' breathing and lung health, specifically in end-stage emphysema patients. Patients who receive this procedure begin to feel relief anywhere from a few weeks to a few months following the procedure. 
A minimally invasive procedure, the Spiration Valve System is a series of expandable valves that reroute airflow from damaged air sacs to healthier regions. When deployed, the Spiration Valve System helps clear fluid from the lungs while simultaneously redirecting airflow, ultimately increasing a patient's air lung capacity. 
"The procedure is relatively short in duration, typically less than an hour, and only requires a maximum two-night postoperative hospital stay," said Charles Shieh, M.D., thoracic surgeon and medical director of Lung Cancer at Inspira Health. 
Yet another benefit of the Spiration Valve System is its ability to be reversed. In the event a patient does not respond well to the system, the valves can be removed through another minimally invasive procedure. "In these select patients, the Spiration Valve System provides a viable treatment option where previously, one did not exist," said Dr. Shieh. 
Determining a Patient's Candidacy 
The ideal candidate for the Spiration Valve System is someone with stage three or four COPD who no longer responds to medicine and cannot undergo surgery. 
"There are certain criteria a patient must meet to be considered for the surgery. Prior to treatment, all candidates will complete a pulmonary function test (PFT) and a CT scan to confirm their eligibility," said Dr. Shieh. 
Thanks to the Spiration Valve System, patients with end-stage COPD now have a treatment option available to not only strengthen their breathing, but also their quality of life. The Spiration Valve System is currently available at Inspira Medical Centers Mullica Hill and Vineland. 
For more information, or to make an appointment, call 1-800-INSPIRA.