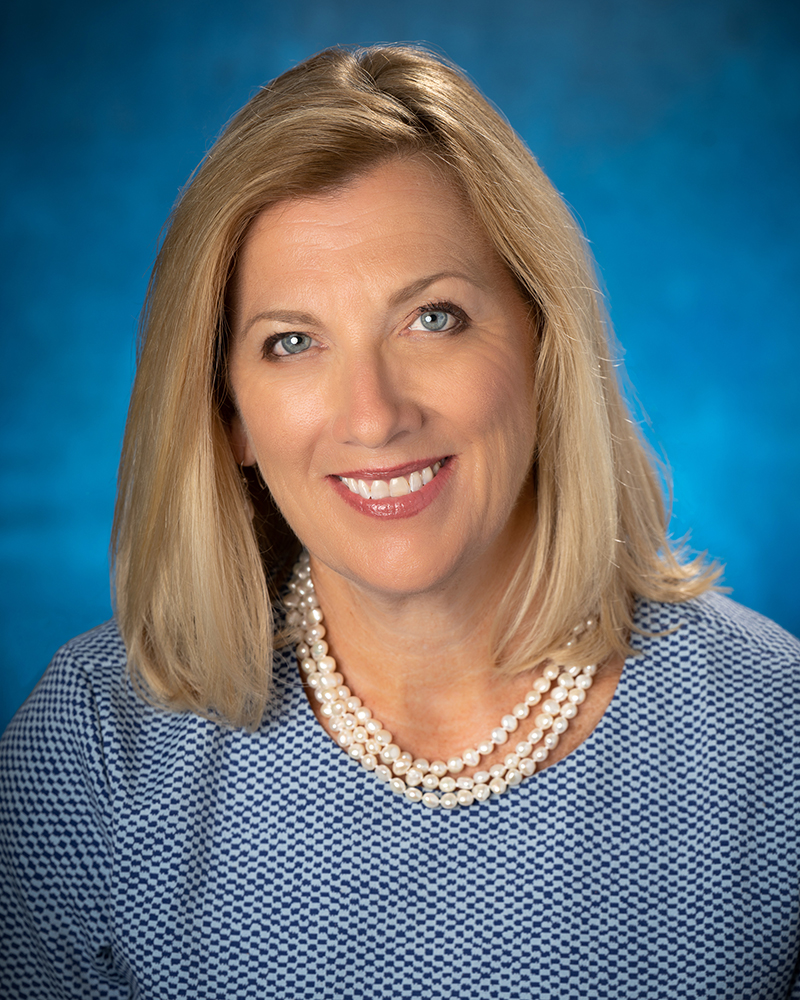 Amy Mansue
President and CEO, Inspira Health
Almost a year into this pandemic, Inspira continues to attentively track all data trends. 
Within our own state, not only are the number of positive cases decreasing, but the 0.80 rate of transmission reported on February 11, it was the lowest rate since late August, a promising sign. The rate being below 1.0 reflects that each new case is not leading to more than one new infection.  
However, there are still factors that could negatively impact these trends.  Like the rest of the country, we remain on alert to see if there is a post-Super Bowl surge in the number of COVID-19 cases.  And, on February 8, NJ Department of Health Judy Persichilli announced that 31 cases of COVID-19 variants have been identified in 11 counties.  At that time, our counties weren't on that list.   
This data proves that every action matters - from our everyday safety practices, to vaccination efforts and participation in clinical trials - and it all makes a difference. 
The value of clinical trials cannot be overstated. They allow us to study the science behind new medications, treatments, therapies, and devices to research its effectiveness on patients and truly deliver the latest and greatest. 
Only weeks into the pandemic last year, Inspira joined the Mayo Clinic clinical trial to study the use of convalescent donated by recovered COVID-19 patients to treat severe or life-threatening COVID-19 inpatients. The January 6, 2021 issue of the New England Journal of Medicine (NEJM) reported that this trial showed that for the COVID-19 positive older adults who received it within three days of mild symptoms, it could reduce the progression to severe illness.
Motivated by his stepfather's life-threatening experience with COVID-19 which spanned 15 weeks at Inspira Medical Center Mullica Hill, Dr. M. Scott Dawson, Cardiology, became a principal investigator of a clinical trial to study monoclonal antibody for the treatment of moderate and severe patients with COVID-19. Inspira was chosen as one of only 10 sites worldwide to participate in this study.
Led by Dr. Samaresh Dasgupta, Emergency Medicine, Inspira participated in a Phase 2 clinical trial to evaluate the use of an oral medication among 40 hospitalized COVID-patients at high risk for Acute Respiratory Distress Syndrome (ARDS). Six out of the 40 trial patients were enrolled from Inspira Medical Center Vineland.  
The pharmaceutical company released the trial's positive results which included 81% relative risk reduction in death or respiratory failure at day 29 and statistically significant 82% relative risk reduction in patient mortality versus placebo plus a statistically significant reduction in ICU and a reduction in mechanical ventilation days.
Worldwide, COVID-19 presented all clinicians with the daunting challenge for how to treat patients with this virus. It is a true testament to our Inspira clinicians that, while caring for these very sick individuals, they also found the energy and passion to actively contribute in the search to identify effective treatments.
To commemorate Black History Month, I'd like to share a story from Inspira's history. In 1938, Dr. Leonard Scott opened his office in Bridgeton—the only African American doctor in the area.  The Ku Klux Klan burned a cross on his front yard. Undaunted, he persevered to become one of Cumberland County's most beloved and respected doctors.  House calls in the middle of the night up until he retired at the age of 81, a Port Norris clinic to care for the oyster shuckers, accepting pay of eggs chickens, or produce, inspiring school children to study hard—are all part of his legacy.
And, my favorite line from his memorial on the Cumberland County website: 
"An extra ten minutes were scheduled just so that Scott could talk with his patients and see to the healing of both mind and body."  
Initially, he was not granted membership to the Bridgeton Hospital staff. One of our first female doctors, Dr. Mary Bacon, who had also faced resistance to joining the medical staff, paved the way for Dr. Scott to become the first African American to join the hospital staff. When he didn't have hospital privileges, she admitted his patients for him.  He joined the Bridgeton hospital staff in 1958 and a decade later, he was elected president of the Cumberland County Medical Society and had already served as president of the New Jersey State Medical Association.   
Next week, I'll share the story of Dr. William King of Woodbury.
Until we may have the chance to meet, stay safe, and be well.