Written by Claudia Krusch and originally published in Trendy Latina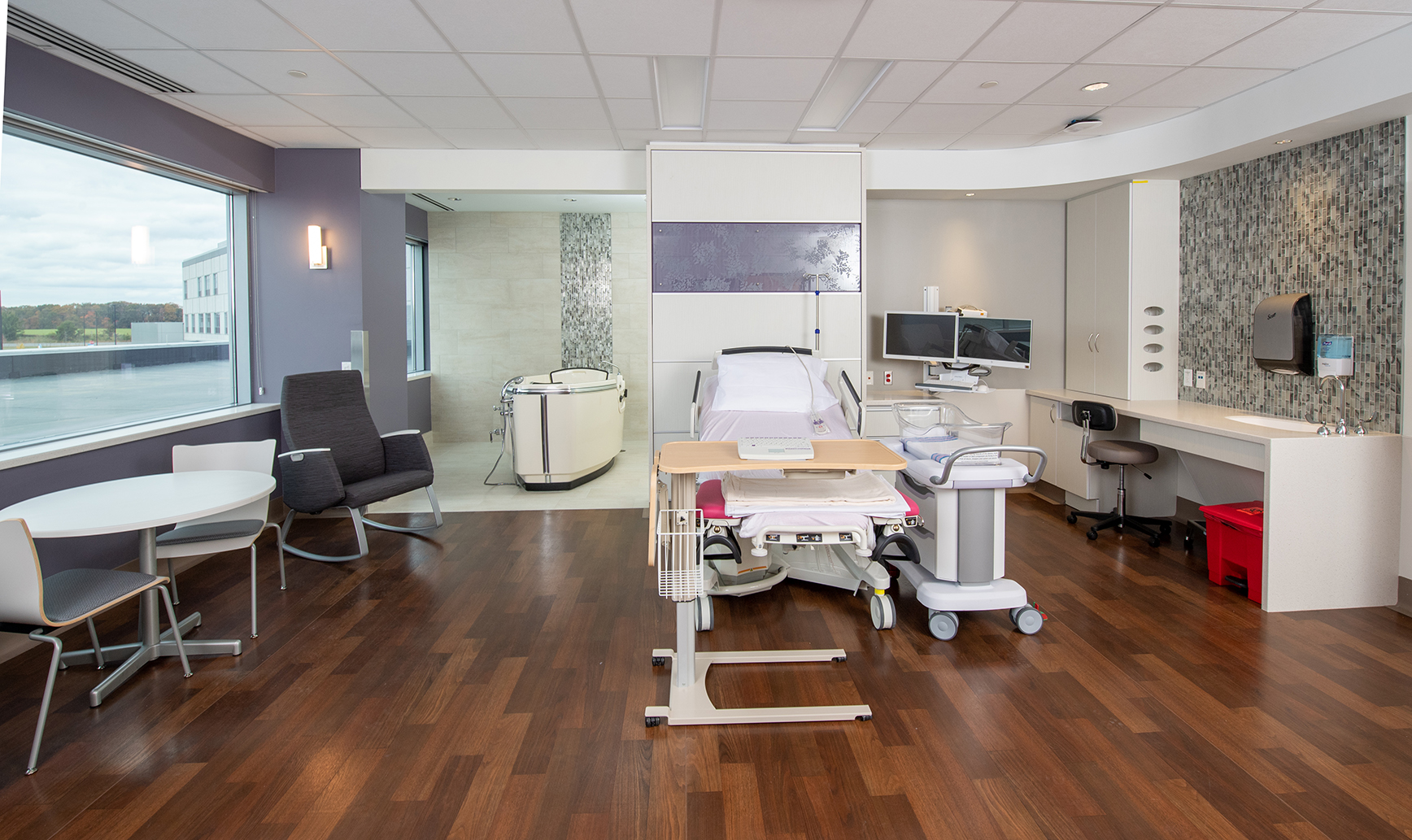 As a mom and friend of now two amazing women who are expecting, one of the things we often talk about is what to expect from your maternity center.
Today, I will be sharing some thoughts on the topic, as well as giving you and your friends some more information, so you'll make an informed decision! Most important, if you are pregnant don't delay picking a maternity center and seeing a doctor or midwife because of COVID-19. My friends at Inspira have shared the safety protocols they are following and assured me that each mom can still have her support person with her throughout her maternity stay. If you have any concerns, regardless of where you live, talk to your doctor or midwife.
The arrival of a newborn is a special and rewarding experience.
Expecting brings so many emotions: health, safety, intimacy, comfort, love, spirituality, fear, pain, bonding, and so much more.
I believe that each woman's birth is a unique experience, with very specific needs.
For example, I had some issues during my pregnancy, which required weekly monitoring and specialists to ensure that my child's birth would be the best experience possible.
For me, it was knowing that I had the best specialists caring for me that gave me the peace of mind to navigate through the issues!
I've shared how excited I am that now we have a new Inspira Maternity Center just 5 minutes from our house!
It's a gorgeous facility that I had the honor to visit before it was open!
Now, I want to tell you more about the new maternity center in Mullica Hill and about Inspira's other maternity centers, because no two moms or births are the same. The centers have things in common that provide exceptional care. And, there are things that make each center special.  For example, Inspira Medical Center Elmer is designed to support births with midwives including natural (medication free) births with the Gentle Beginnings midwife practice. In July, Newsweek recognized Inspira Medical Center Elmer as a Best Maternity Care Hospital. And, Inspira Medical Center Vineland is known for a regional Neonatal ICU committed to Kangaroo Care and skin to skin bonding for premature infants even during this pandemic.
Here are some pics, if you would like to check it out: Inspira Mullica Hill
Each Inspira hospital offers expecting moms:
Wireless monitoring during labor for the safety of the baby while allowing moms in labor more freedom of movement.
Outstand breastfeeding support from trained nurses, midwives and lactation consultants.
Locked units with separate waiting and triage areas.
A committed nursing team and parent education including the Get Well TV Network in Vineland and Mullica Hill.
When a woman does need a C-section, Inspira focuses on performing gentle C-sections.
Expecting mothers can choose to have their partner or support person stay with them around the clock.
And while all three Inspira hospitals at Mullica Hill, Elmer and Vineland offer high-quality around-the-clock care and compassion, there are some great features to consider at each Inspira hospital.
Inspira Medical Center Mullica Hill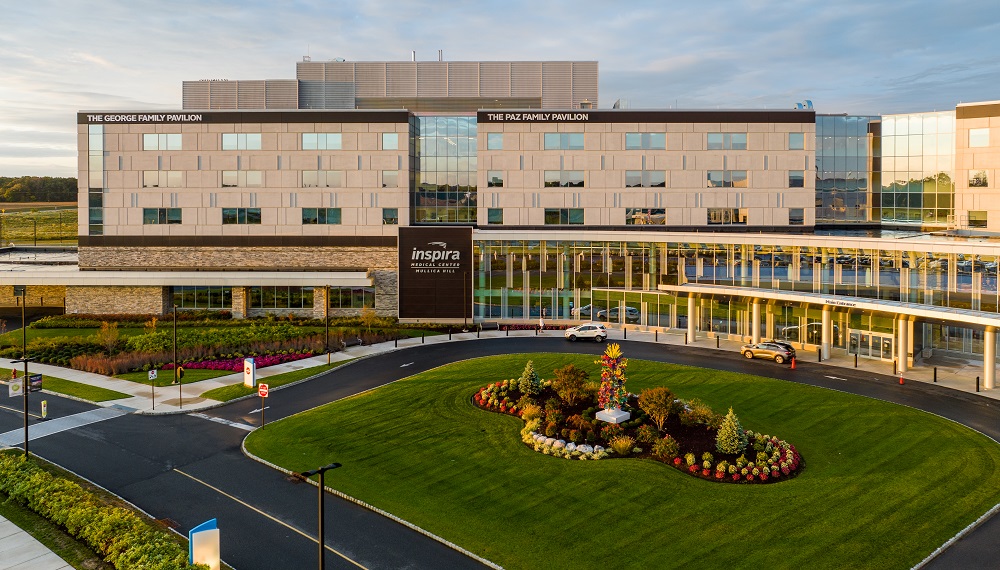 Brand new, state-of-the-art hospital
Opened just last year, the Inspira Medical Center Mullica Hill offers a home-like maternity unit, featuring labor delivery recovery post-partum (LDRP) rooms where women can stay from admission to discharge. All of the LDRP rooms are private and equipped with modern labor beds, smart room technology, and wireless fetal monitoring capabilities. The unit is also equipped with advanced operating rooms for C-sections.
Family-centered facility
Comfortable accommodations for a partner or support person are available in each maternity suite. Additionally, the unit features an Intermediate Care nursery for babies who are born early or need attention for other medical reasons. The nursery is designed so a parent can room with their baby 24/7.
Designed for comfort and choice The Mullica Hill maternity unit is designed with comfort and choice in mind. Jetted tubs available to soothe and assist mothers-to-be during labor and after the delivery. The care team provides a fast response for epidurals when a woman wants or needs it, but women can also use alternate or complementary pain management, too. Lastly, all rooms are private and have a personal refrigerator for conveniently storing breast milk.
Partnership with Nemours Pediatrics
Perhaps one of the most unique aspects of maternity care at Mullica Hill is Inspira's partnership with Nemours Pediatrics. Through the partnership, Inspira offers 24/7 inpatient and ER care with pediatric hospitalists. Additionally, Neonatal Intermediate Care Nursery, staffed by Nemours Children's Health pediatricians and neonatologists and specially trained nurses, is available around the clock to care for the most delicate infants.
Inspira Medical Center Elmer
Award-winning facility and care team 
If you choose to give birth at Inspira Medical Center Elmer, you'll be in capable hands with its award-winning care team and facility. Recently, Newsweek (link to the press release) recognized Inspira Medical Center Elmer as a Best Maternity Care Hospital, a distinction which recognizes facilities that have excelled in providing care to mothers, newborns and their families. Baby-Friendly, USA also named it a Baby-Friendly® birth facility for the Maternity care team's optimal level of care for infant feeding. The Maternity Care team at Elmer is the first in New Jersey as well as the Delaware Valley to earn this prestigious award.
Intimate, serene setting
Tucked away among corn fields with a private entrance just for the maternity center, this site is designed to feel more like giving birth at home or in a birthing center. Each spacious room is decorated to create a comfortable and soothing atmosphere with soft lighting and rocking chairs for mothers and their newborns.
Comfort and choice
Inspira Gentle Beginnings certified nurse-midwives believe care includes emotional, physical and spiritual support for every woman. For those who wish to opt for a natural birth, The Elmer care team has extensive expertise and support in this area. In fact, Elmer's maternity unit has been carefully designed to promote natural and physiologic birth in a hospital setting. The unit features LDRP rooms, and most have whirlpools. Elmer also offers a special birthing tub and the option of a waterbirth delivery. . Wireless telemetry allows the care team to monitor babies while moms move freely.
Inspira Medical Center Vineland
Newly updated private rooms
The maternity center at Inspira Medical Center Vineland features spacious and private LDR suites, each with a warm comfortable décor that feel more like being at home than in a hospital. The update completed earlier this year included the addition of smart room technology. Also, private post–partum rooms have been designed to encourage infants "rooming in" and family bonding.
Multidisciplinary care team The care team includes Ob/GYN laborists/hospitalists and anesthesiologists on-site 24/7 to provide a fast response for epidurals, high-risk care and emergencies.
Deborah F. Sager Neonatal Intensive Care Unit
Through Inspira's partnership with Nemours Pediatrics, Nemours neonatologists and Inspira nurses provide around-the-clock neonatal, pediatric, and emergency care for low birth-weight and critically ill infants at the advanced Deborah F. Sager NICU. The NICU has the very latest neonatal medical technology to treat a wide range of conditions in newborns. The Ronald McDonald Family Room offers a place for families to relax or stay overnight during long stays in our NICU, as well as maternity and pediatric units.
Kangaroo Care excellence
Inspira's neonatal nurses in Vineland and Mullica Hill are committed to promoting skin to skin contact, or Kangaroo Care as it's called, because it is one of the most important ways that new babies and mom or dad bond. I know how important that is, especially after having a premature baby!
In premature infants, Kangaroo Care is a crucial therapy to foster growth and development. The chest to chest touching between baby and mother or father offers developmentally appropriate therapy for hospitalized preterm and term infants. Maintaining this most coveted bonding is especially important and challenging for babies who need extra care when they are born.
It was inspiring to see how the team at Inspira Vineland's NICU continued their annual celebration of National Kangaroo Care Day on May 15th and I want to share more about this important care philosophy with an excerpt from a recent Inspira article:
"While the pandemic continues, limitations are placed for visitors in Inspira's hospitals. However, Inspira has accommodated the important needs of parents and their new babies. Currently one parent a day can visit our new Neonatal Intermediate Care Unit nursery at Inspira Medical Center Mullica Hill or the Deborah F. Sager NICU at Inspira Medical Center Vineland.
Parents visiting the nurseries must wear masks to protect their sons and daughters.
Still, the dedicated nurses have ensured Kangaroo Care continues.
'Kangaroo Care is a clinical practice that promotes health benefits for infants and their families,' says Jennifer Thomas, RN, BSN, nurse manager, NICU, Inspira Medical Center Vineland.
'There is substantial evidence that Kangaroo Care has a major positive effect on babies and their parents.'
Thomas believes NICU's must take full advantage of this intervention in order to maximize the development of the preterm infant who is still supposed to be in the womb as well as the sick newborn.
Learn more about Neonatal Care, NICU and Specialty Nurseries at Inspira.
 Another benefit for expecting mom's in Vineland is High-risk care that feels personal:
Comprehensive antenatal testing and care is available for women experiencing high-risk pregnancies, and an experienced care team engages in open and honest conversations with patients about their health.
So many amazing options, right?
I wish I had all these options when I was pregnant!