A Message from Amy Mansue
President and CEO, Inspira Health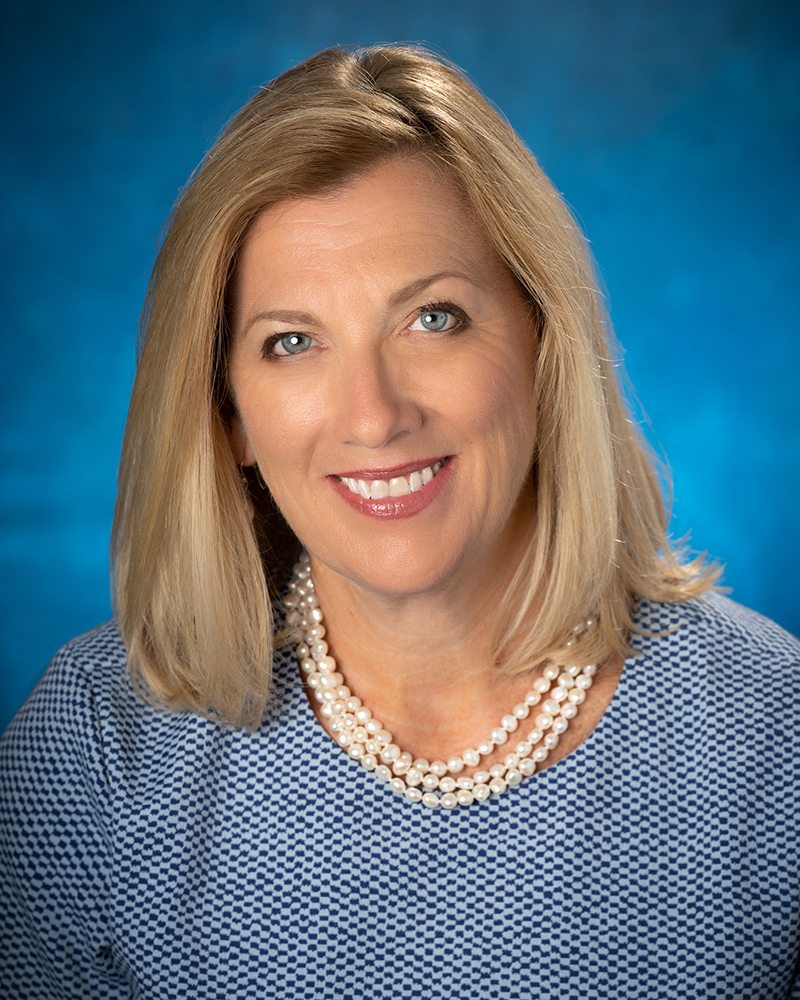 As the world continues to combat the COVID-19 pandemic, the safety of both health care workers and patients has never been more vital.
At Inspira Health, we are steadfast in our commitment to providing safe, exceptional health care to all of our patients. With a constant focus on safety, quality and the patient experience, Inspira Health launched the "high reliability" initiative in 2015 – the first organized system approach of its kind in New Jersey.
By establishing ourselves as a High Reliability Organization (HRO), Inspira Health is able to reduce preventable patient harm through a teamwork-based safety culture. This initiative includes key components such as:
Education and training in high reliability leader behaviors and universal error prevention tools to over 6,000 Inspira employees and physicians;
Ensuring safety awareness through daily safety briefings, both in the hospitals and in our ambulatory locations, to discuss concerns and develop same day solutions;
Leader rounding, in which leadership reinforces safety messages and engages with staff about unit-specific concerns;
And more than 200 trained, unit-based safety coaches to champion the success and fundamentals of high reliability.
By combining these focused behaviors and tools as part of our daily workflow across the network – as well as encouraging transparency and communication – Inspira consistently works toward eliminating preventable patient harm. Since late 2016, Inspira has seen incredible success as a result of its high reliability transformation, achieving a nearly 90 percent decrease in serious preventable harm. These results are drawing national attention.
In recognition of our transformation as an HRO, our organization was recently honored with the prestigious Press Ganey Success Story Award®. This award was established to recognize outstanding health care organizations that have transformed their delivery of care by improving the safety, quality and experience for patients and caregivers, and Inspira was one of only 19 organizations to receive this honor in 2019.
With these HRO safety procedures in place, we were – and continue to be – well-equipped to protect patients and employees during this pandemic. STAR (Stop, Think, Act, and Review), peer checking, and "validating and verifying" remain instrumental for staff managing patients day-to-day with the added focus of COVID, and our foundation for transparency and communication played a critical role in information sharing efficiently and effectively across the organization. These are just a few of the many proactive steps Inspira Health has taken – and amplified – to place the health and safety of our community above all else.
And while every day is Patient Safety Day at Inspira Health, this Thursday, September 17 we are joining The Leapfrog Group as they co-convene the Patient Safety Movement Foundation's Virtual Event, #UniteForSafeCare in celebration of World Patient Safety Day, from 5 to 8pm ET on YouTube Live.
This virtual event is geared toward bringing public awareness to patient and health worker safety amid the COVID-19 pandemic through an inspiring educational program.
I hope that you will join me in (virtually) attending this critical conversation.
It is a privilege and an honor to serve you and the South Jersey community. Until we may have the chance to meet, stay safe and be well.