We recognize your dedication to improving our community's health with membership in the Journey of Life—a network of Inspira Health Foundation donors who have propelled our organization forward in the form of generous annual support, significant lifetime giving and/or consecutive years of donations. This special community of donors shares your dedication to ensuring our South Jersey region has all its health care needs fulfilled. 
Recognizing Donor Impact, Loyalty, and Leadership
Journey of Life giving societies provides members with exclusive communications, personalized engagement opportunities, invitations to special events and connections to fellow supporters, as well as those who benefit directly from their support each and every day. 
Together, the Journey of Life giving societies encourage even greater support from donors aspiring to create a lasting impact on the health care of our community.  
Join our Journey of Life members as a beacon of philanthropy in the community. 
Leadership in Annual Giving
As Inspira Health's annual giving society, the Inspirator Society proudly recognizes those who have given a charitable amount of $250 or more in one calendar year (1/1 – 12/31). The Inspirator Society consists of six recognition levels, each celebrating donors in a distinctive way. 
We gratefully acknowledge the following Inspirator Society members for their 2022 gifts. 
*Indicates Deceased 
Impactful, Lifelong Giving
The Evergreen Society recognizes those whose cumulative lifetime giving has reached extraordinary levels to help secure the future of health care for the southern New Jersey region. 
We gratefully acknowledge the following Evergreen Society members for their lifetime giving in 2022. 
Loyal Donor Recognition
Honoring Inspira Health's most loyal donors, the Perennial Society recognizes those who support Inspira consecutively within each calendar year (1/1 – 12/31). Gifts of all sizes and to any area of Inspira Health are recognized. 
We gratefully acknowledge the following Perennial Society members for their 2022 gifts. 
Leaving a Legacy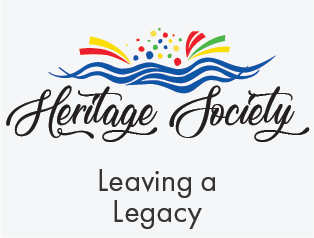 In the history of giving to Inspira Health, planned gifts have become a significant source of philanthropic support. Planned gifts allow donors to make a meaningful impact today toward our community's health care needs of tomorrow. To recognize those who understand the important legacy a planned gift creates, Inspira Health Foundation established the Heritage Society. Your far-sighted generosity benefits the community we serve and helps sustain Inspira Health for generations of growth and medical advancements. 
Learn more about planned giving
*Indicates Deceased