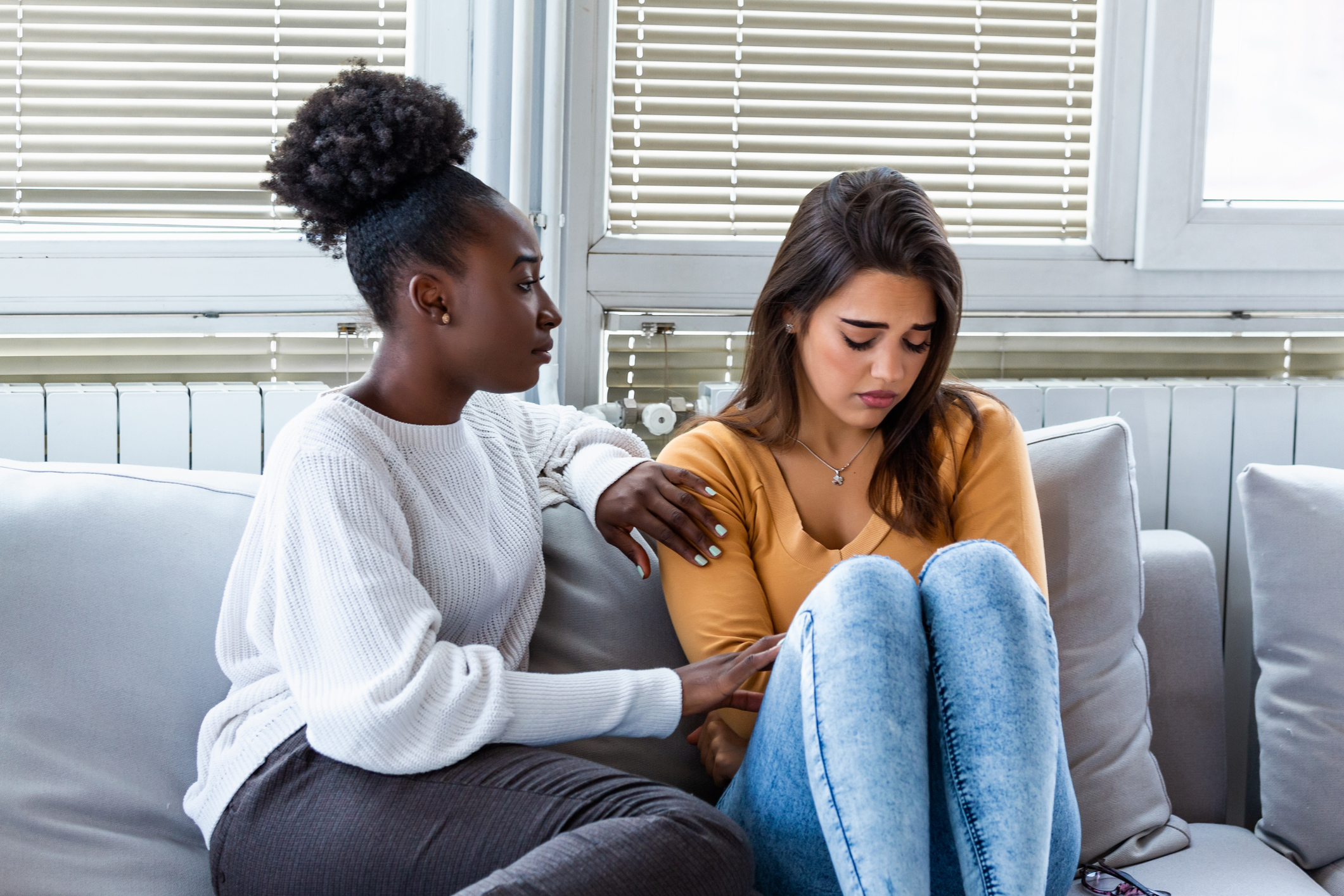 The pandemic has pushed us all into the "new normal," upending our routines and changing our everyday lives. It's also elevated levels of anxiety, depression, suicidal ideation and other mental health issues. It's more important than ever to take care of ourselves and pay attention to how our friends and loved ones are acting and feeling. 
"Even after increasing awareness of mental health issues, like depression and anxiety, during the course of the pandemic, there is still a stigma surrounding mental health," said Darren McMahon, LSCW, LCADC, Outpatient Wellness Manager at Inspira Health Center Woodbury and Glassboro. "Becoming an ally can help to dispel myths about mental health and end the stigma."
Here are four tips for becoming a mental health ally.
1. First, take care of yourself
As the saying goes, you need to help yourself before you help others. It's difficult to be a mental health advocate if you're suffering. Especially during the pandemic, be sure to manage your mood by focusing on a healthy lifestyle: Eat a balanced diet full of whole grains, lean protein, fruits and vegetables; get eight hours of sleep; and aim to exercise 30 minutes a day, five days a week.
"Eating a healthy diet and going for a walk, run, bike ride, swim or another type of exercise is proven to lessen the effects of anxiety and depression," said McMahon.
2. Understand the common symptoms of mental illness
Mental illness is an umbrella term that describes a series of mental health conditions, including depression, anxiety, addiction, eating disorders, schizophrenia, bipolar disorder and more. During the pandemic, 41 percent of adults reported feelings of anxiety and depression. To be a mental health ally, it's important to know what to look for in yourself and your loved ones. Common symptoms of depression include:
General feelings of sadness
Difficulty sleeping or sleeping too much
Loss of interest in things you formerly enjoyed
Withdrawal from social situations
Difficulty coping with stress or becoming easily frustrated
Excessive worrying or fear
Changes in eating habits
Changes in sex drive
If you notice these symptoms in a friend or loved one, it's important to talk to them about it. 
3. Listen to your friends and loved ones
Lending an ear to your friends and loved ones and listening to how they talk about their day can help you uncover clues about their mental health. It's also important to pay attention to nonverbal communication while they speak.
"Anxiety, depression and other mental illnesses can sometimes make it difficult for people to express how they're feeling," said McMahon. "Practicing active listening, being patient and letting friends and loved ones know you're there for them can help reduce the stigma and encourage them to communicate more openly."
4. Turn to professionals for help and resources
Common mental illnesses, like anxiety and depression, can often be treated with talk therapy. If you notice a friend or loved one is exhibiting signs of mental illness, you can gently recommend they seek professional help.
"Because of the pandemic, there are now many telehealth options for patients to meet with therapists virtually, which means you or your friends or loved ones can get help in literally any location," said McMahon. 
When therapy isn't enough, medications can also be used to help treat mental illness. It's important to show support for your friends and loved ones no matter what path of treatment they choose. 
If you aren't feeling yourself, or you know someone who's struggling, learn about Inspira Behavioral Health Services here.