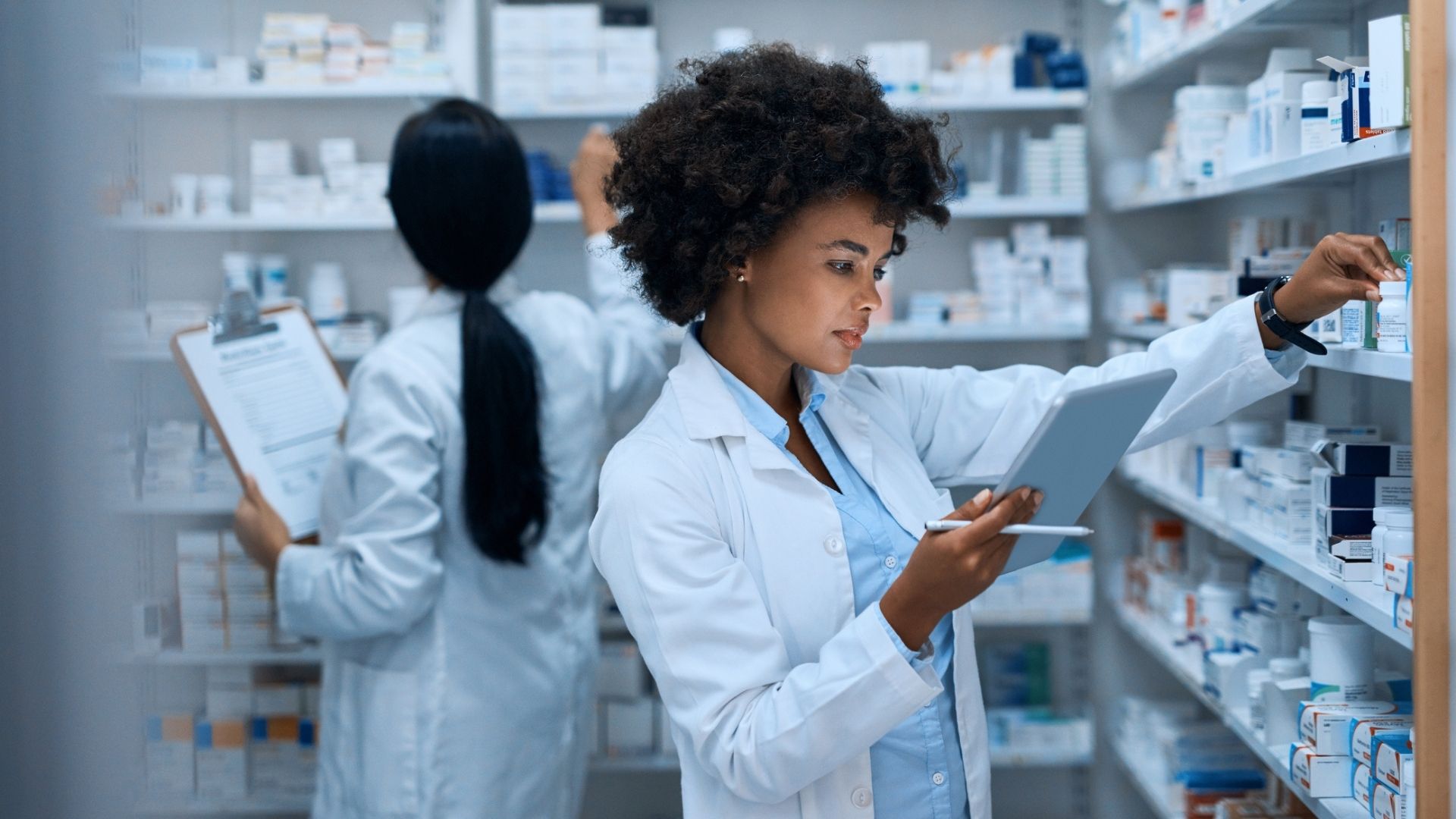 Managing prescriptions can be a hassle, whether you're a patient managing complicated health conditions or a provider working extensive hours and keeping up with refills, coverage levels, copays and more. That's why Inspira Health now offers retail pharmacy locations at our Mullica Hill and Vineland Medical Centers, making it more convenient than ever for patients and staff members to manage their medications. 
The Inspira Health Pharmacies are open to the public and offer quick and efficient service for prescriptions, as well as over-the-counter (OTC) medications, vitamins, first aid supplies, diabetic supplies, feminine products, essential oils, smoking cessation products and vaccinations such as influenza, Tdap and shingles. But the benefits for providers and patients extend beyond simple convenience.
Continuity of Care
When your patient chooses Inspira Health Pharmacy as their preferred pharmacy, they'll benefit from a continuity of care they can't get at big box pharmacies. With access to electronic health records (EHRs), Inspira's pharmacy team can give personalized medication counseling and work directly with you, the provider, to stock specific or rare medications based on need. Should your patients be admitted to one of Inspira's Emergency Departments or inpatient care units, their attending physicians will be able to access all of their medication history without needing to rely on external sources, reducing the risk of potentially negative drug interactions and keeping your patient safe.
Patients staying at one of the Inspira Medical Centers can also take advantage of the Meds-to-Beds program. Instead of having to visit an outside pharmacy on their way home from the hospital, patients can use the GetWellNetwork (available on in-room devices) to order their prescriptions and have them delivered directly to their bedside to take home upon being discharged. 
Once your patient opts into the program, a pharmacy concierge technician will come to the patient's room to offer counseling or ask if they have questions or concerns. The technician is equipped with a tablet to collect information and payment, which can also be used for video counseling directly with the pharmacist if requested.
The Meds-to-Beds program improves your patient's compliance and adherence to your prescribed drug regimen by making it easier for them to get their medications. It also helps prevent readmissions due to medication-related causes. 
Employee Benefits
Not only do you and your patients benefit from the convenience and continuity of care with Inspira Health Pharmacy, but providers and staff of Inspira have access to several perks at the retail locations. Providers with Inspira prescription coverage have a benefit of 90-day supplies of preferred generic medications for the price of a 60-day supply. Providers without prescription coverage through Inspira can enroll in a courtesy prescription discount card, called SlashRx, to take advantage of a similar program.
Inspira providers also receive a 10 percent discount on OTC products (excluding pseudoephedrine products). And if the pharmacy doesn't have a product you need, they can order it for next-day delivery Monday through Thursday. In addition, Inspira staff can pay via QuickCharge using their badge at the pharmacy.
If you have more questions on how to make Inspira Health's Retail Pharmacy your patients' preferred pharmacy or want to send a prescription to the pharmacist at either site, call 1-800-345-7070.