VINELAND, NJ (October 10, 2016) – Inspira's IMPACT Parent Linking Program recently hosted a superhero-themed event for students' fathers and other male figures called "Dads Take Your Child to School Day." The event was attended by 48 fathers, stepfathers, grandfathers, uncles, brothers, foster father or other male role models of, all who play a positive role in their child's life. Children and dads from Inspira IMPACT's Parent Linking, Childcare and Wrap-Around Programs were all invited to participate.
Inspira IMPACT (Innovative Model for Preschool and Community Teaming) is a collaboration with local school districts which provides an array of programs designed to improve the health and well-being of young people and their families. For more information, visit www.InspiraHealthNetwork.org/IMPACT.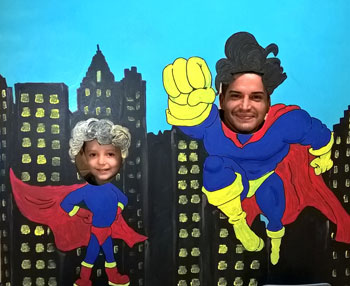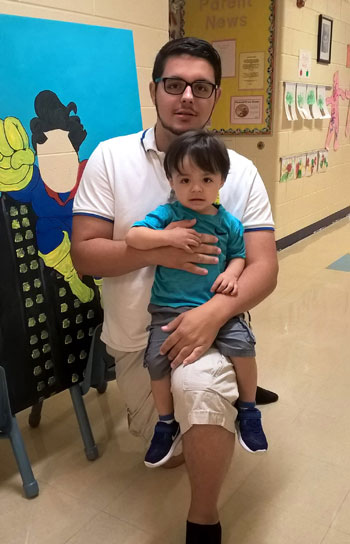 Funding for this event was provided by Inspira IMPACT Parent Linking Program and NJ Department of Children and Families.
About Inspira Health Network
Inspira Health Network is a charitable nonprofit health care organization serving communities across southern New Jersey. The network, which traces its roots to 1899, comprises three hospitals, a comprehensive cancer center, several multi-specialty health centers and a total of more than 100 access points. These include urgent care; outpatient imaging and rehabilitation; numerous specialty centers, including sleep medicine, cardiac testing, digestive health and wound care; home care and hospice; and more than 30 primary and specialty physician practices in Gloucester, Cumberland, Salem and Camden counties.

Together with its medical staff of more than 1,100 physicians and other care providers, as well as more than 5,700 employees, Inspira Health Network provides evidence-based care to help each patient achieve the best possible outcome. Accredited by DNV Healthcare, the network's clinical and support staffs are focused on providing quality care in a safe environment. For more information about Inspira Health Network call 1-800-INSPIRA.