When it comes to medical care, it often seems like there's an app for everything. It's easier than ever to create or change appointments, read provider reviews and track your goals. However, when it comes to mental health, finding a provider isn't always as easy as an online search.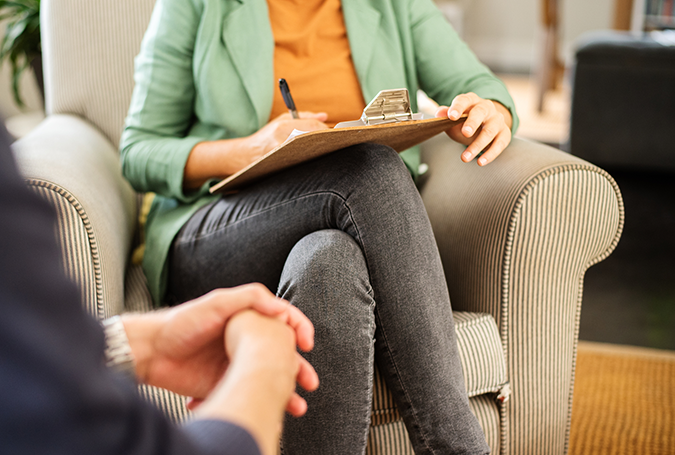 There are a variety of different methods within mental health care–including everything from opinions on pharmaceutical treatment to billing methods–and patients or family members without experience in seeking treatment may not know what to look for.
If you are seeking a mental health provider for yourself, a family member or a loved one, there are a few factors you should consider.
Focus on Specialty
Similar to medical doctors, mental health providers often specialize in certain conditions and disorders. For example, one provider may focus on the diagnosis and treatment of eating disorders, while another might focus on schizophrenia or depression.
Though searching symptoms on the internet can often lead to a misdiagnosis, it may be best to get an idea which condition aligns most closely with what you are experiencing. With that information, you can check a provider's website, online profile or even social media accounts to confirm their expertise in the issue you are facing.
Age Matters
In addition to condition specialties, many mental health providers focus on a particular age group. This is because the needs of children and teens may be different from those elderly patients who may need emotional support toward the end of their lives.
Our bodies and hormones also perform differently at each stage, making a specialist's opinion even more important.
Pharmaceutical Options
Though many conditions can be treated with psychotherapy, "talk therapy" or counseling, some may require pharmaceutical intervention. On the other hand, patients with a history of addiction or sensitivity to certain medications may want to avoid such treatments.
Knowing your stance on medically-assisted therapy is helpful when finding a match.
Understanding Provider Accreditations
Your stance on pharmaceutical options may also inform the type of provider accreditations you seek.
A psychiatrist, for example, is a medical doctor (M.D.) or doctor of osteopathic medicine (D.O.) who specializes in mental health but has been fully trained in medical school. This distinction means they can prescribe medication.
A psychologist, denoted with Psy.D, Ph.D. or Ed.D., has a doctoral degree in psychology and human behavior but does not have a medical background. They can diagnose and treat a variety of mental health issues, but they are not able to write prescriptions.
Inspira Health offers comprehensive behavioral health services for children, adolescents and adults for more information.
To make an appointment or to refer a patient, call our Behavioral Health Access Counselors at 1-800-INSPIRA or request an appointment online.