MULLICA HILL, NJ (August 24, 2015) – Inspira Health Network has appointed five new members to its leadership team, including Joe Alessandrini, Reenie Sacchetti, Terri Spoltore, Janet Davies and Mary Bollwage, to serve as vice presidents for the network in the areas of clinical services, patient care services and risk management.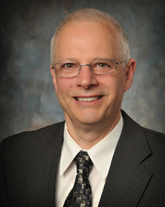 Joe Alessandrini was named vice president of Clinical Services for Inspira Medical Centers Elmer and Vineland earlier this year. Prior to being appointed to this role, he served as assistant vice president for Clinical Services at Inspira Medical Center Vineland. Alessandrini joined the former Newcomb Hospital as director of Pharmacy Services in 1995, after five years as the associate director of Pharmacy Services at Children's Hospital of Philadelphia. In his new role, he oversees Radiation Oncology, Oncology Data Services, Radiology, Pharmacy, Cardiopulmonary, Clinical Laboratory, and Food and Nutrition Services. With a background in pharmacy, Alessandrini is active in patient and medication safety initiatives and supports collaboration between clinical services and nursing, which he believes is crucial to providing excellent patient care.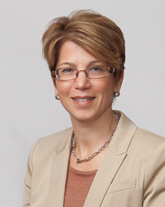 Reenie Sacchetti, formerly the director of Radiology at Inspira Medical Center Woodbury and Inspira Women's Imaging Center in Mullica Hill, was named vice president of Clinical Services for the Woodbury hospital in early 2015. In this position, she oversees the departments of Pharmacy, Physical Medicine and Rehabilitation, Radiology, Respiratory Therapy, Food and Nutrition Services, and Laboratory. As a member of Inspira Woodbury's management team since 2007, she was honored as Leader of the Quarter in 2012. Prior to joining Inspira, Sacchetti oversaw the Radiology department at The Children's Hospital of Philadelphia. She holds a master's degree in allied health sciences and has more than 30 years of experience in health care. In addition to her leadership role at Inspira, Sacchetti currently serves on the Advisory Board at Cumberland County College.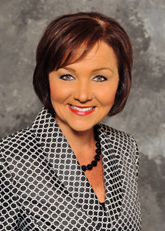 Terri Spoltore was appointed vice president of Patient Care Services for Inspira Medical Center Woodbury this past spring. With 29 years of nursing experience, Spoltore most recently served as the administrative director for Inspira Medical Center Vineland's adult critical and acute care units, and its nursing unit for geriatric patients. Spoltore played an integral role in the Vineland, Elmer and Bridgeton facilities' earning Magnet® designation two consecutive times. In 2013, Spoltore was honored as the March of Dimes Nurse of the Year in the adult critical care category and in 2008 she was named Director of the Year by Inspira. Under her leadership, Inspira Vineland's 1 East unit earned recognition from the Nurses Improving Care for Healthsystem Elders program, and its adult critical care unit was the first intensive care unit in the nation to receive the Gold Beacon Standard of Excellence from the American Association of Critical Care Nurses. Known as an advocate for higher learning, Spoltore earned a Master's of Science in Nursing and is completing her doctorate of Nursing Practice this summer.
Janet Davies assumed the position of vice president of Patient Care Services for Inspira Medical Centers Elmer and Vineland in July. Davies joined Inspira in 2000 as a Medical Surgical Advance Practice Nurse and was promoted to nursing director for Elmer Hospital and system-wide Critical Care one year later. She has served as vice president for Patient Care Services at Elmer since 2006. Davies earned a Bachelor's of Science in Nursing from Trenton State College and a Master's of Science in Nursing from The University of Pennsylvania. In addition, she has held clinical positions as a staff nurse in Critical Care and served as an Advance Practice Nurse in both large university medical centers and community hospitals. In 2007, Davies completed Wharton Business School's fellowship program in management for nurse executives. She has also served as a board member for the American Heart Association and just finished her appointment as a board member for the Salem County United Way. She is currently a member of American Organization of Nurse Executives, and the Organization of Nurse Executives of New Jersey.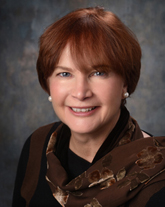 Mary Bollwage was named Inspira Health Network's vice president for Risk Management earlier this year, serving a lead role in developing a new network-wide risk management infrastructure for the organization. In this role, Bollwage supports and collaborates with the network's Quality, Patient Safety, Environment of Care and other committees to foster best practices across the network. She also oversees all of Inspira's insurance contracts and serves as a liaison with defense counsel on open litigation. Prior to joining Inspira, Bollwage served as vice president of Risk Services for the Somerset Medical Center in New Jersey. Over her career she has been responsible for Quality, Patient Safety, Care Management, Medical Staff Services and other functions. She holds a Master's of Jurisprudence from Seton Hall Law School with a specialty in health law. Her career achievements include attaining distinguished fellow status with the American Society of Healthcare Risk Management, earning a Black Belt in Six Sigma, and serving as co-author and faculty for the American Society of Healthcare Risk Management Patient Safety Curriculum.
About Inspira Health Network
Inspira Health Network is a charitable nonprofit health care organization formed in November 2012 by the merger of South Jersey Healthcare and Underwood-Memorial Hospital. The network, which traces its roots to 1899, now comprises three hospitals, four multi-specialty health centers and a total of more than 60 locations. These include outpatient imaging and rehabilitation centers; urgent care; numerous specialty centers, including sleep medicine, cardiac testing and wound care; home care and hospice; and more than two dozen primary and specialty physician practices in Cumberland, Gloucester and Salem counties.

Together with its medical staff of more than 1,100 physicians and other care providers, as well as more than 5,500 employees, Inspira Health Network provides evidence-based care to help each patient achieve the best possible outcome. Clinical and support staffs are focused on providing quality care in a safe environment. For more information about Inspira Health Network, call 1-800-INSPIRA.