Inspira officials, physicians, board members and Mayor Randall Teague of Haddon Township cut the ribbon at the ceremonial opening on January 9.

CAMDEN COUNTY, NJ (January 11, 2017) – Inspira Health Network's newest facility, now open in Haddon Township, offers community members urgent care, family medicine, and medical imaging services.

The 7,400 square foot center, conveniently located on West Cuthbert Boulevard in the Acme shopping center, features a warm and welcoming design, 10 patient rooms, and the latest imaging technology.    
"The opening of our new location in Haddon Township marks and exciting time for our network," said John DiAngelo, president and CEO of Inspira Health Network. "While we have been providing care to families in South Jersey for generations, we are pleased to now offer exceptional medical care to Haddon Township residents and the surrounding communities in Camden County."

The Urgent Care offers walk-in treatment, 7 days a week from 8 a.m. to 8 p.m. All patients are treated by a doctor and prescriptions are available onsite in many cases. Online check-in is available through the Inspira Access app and starting on January 16, patients will be able to get text alerts so they can wait in line from the comfort of their own home.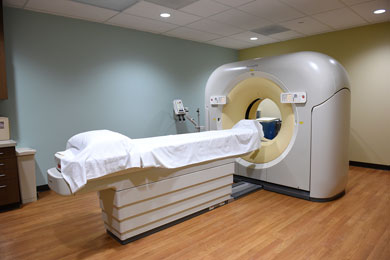 The new Imaging Center will have full medical imaging services, including 3D mammography, wide-bore MRI, walk-in x-ray, and more. X-Ray services will also be available if needed during an Urgent Care visit.  

Inspira's Haddon Township facility is located at 400 West Cuthbert Boulevard. For more information or to schedule an appointment, call 1-800-INSPIRA.
About Inspira Health Network
Inspira Health Network is a charitable nonprofit health care organization serving communities across southern New Jersey. The network, which traces its roots to 1899, comprises three hospitals, a comprehensive cancer center, several multi-specialty health centers and a total of more than 125 access points. These include urgent care; outpatient imaging and rehabilitation; numerous specialty centers, including sleep medicine, cardiac testing, digestive health and wound care; home care and hospice; and more than 30 primary and specialty physician practices in Gloucester, Cumberland, Salem and Camden counties.

Together with its medical staff of more than 1,100 physicians and other care providers, as well as more than 5,700 employees, Inspira Health Network provides evidence-based care to help each patient achieve the best possible outcome. Accredited by DNV Healthcare, the network's clinical and support staffs are focused on providing quality care in a safe environment. For more information about Inspira Health Network, call 1-800-INSPIRA.