Mullica Hill, NJ – Inspira Health is now offering the Pfizer-BioNTech pediatric vaccine to children 5 to 11 years old. The CDC endorsed the expansion to this age group on Tuesday and the New Jersey Department of Health authorized hospitals and other vaccination sites to begin vaccinating children ages 5 to 11 this morning. 
Inspira's vaccination clinics are located on the campuses of Inspira Medical Center Mullica Hill and Inspira Medical Center Vineland. Hours of operation for the rest of this week at both sites are: 
Wed, November 3:  8 a.m. to 6 p.m. 
Thu, November 4:  8 a.m. to 6 p.m (Appointment Only)
Sat, November 6:  9 a.m. to 1 p.m. (Appointment Only)
Beginning November 8, the vaccination clinic hours of operation for both sites will be: 
Monday, Tuesday, Thursday and Friday:  8 a.m. to 6 p.m. (Appointment Only)
Saturday:  9 a.m. to 1 p.m. (Appointment Only)
Schedule an appointment at InspiraHealthNetwork.org. 
For more information about Inspira Health, please visit www.InspiraHealthNetwork.org or call 1-800-INSPIRA. To stay connected with Inspira announcements and work being done in the community, please join the conversation on Facebook and Twitter. Inspira is proud to be the Official Health Care Partner of the Philadelphia Wings professional lacrosse team.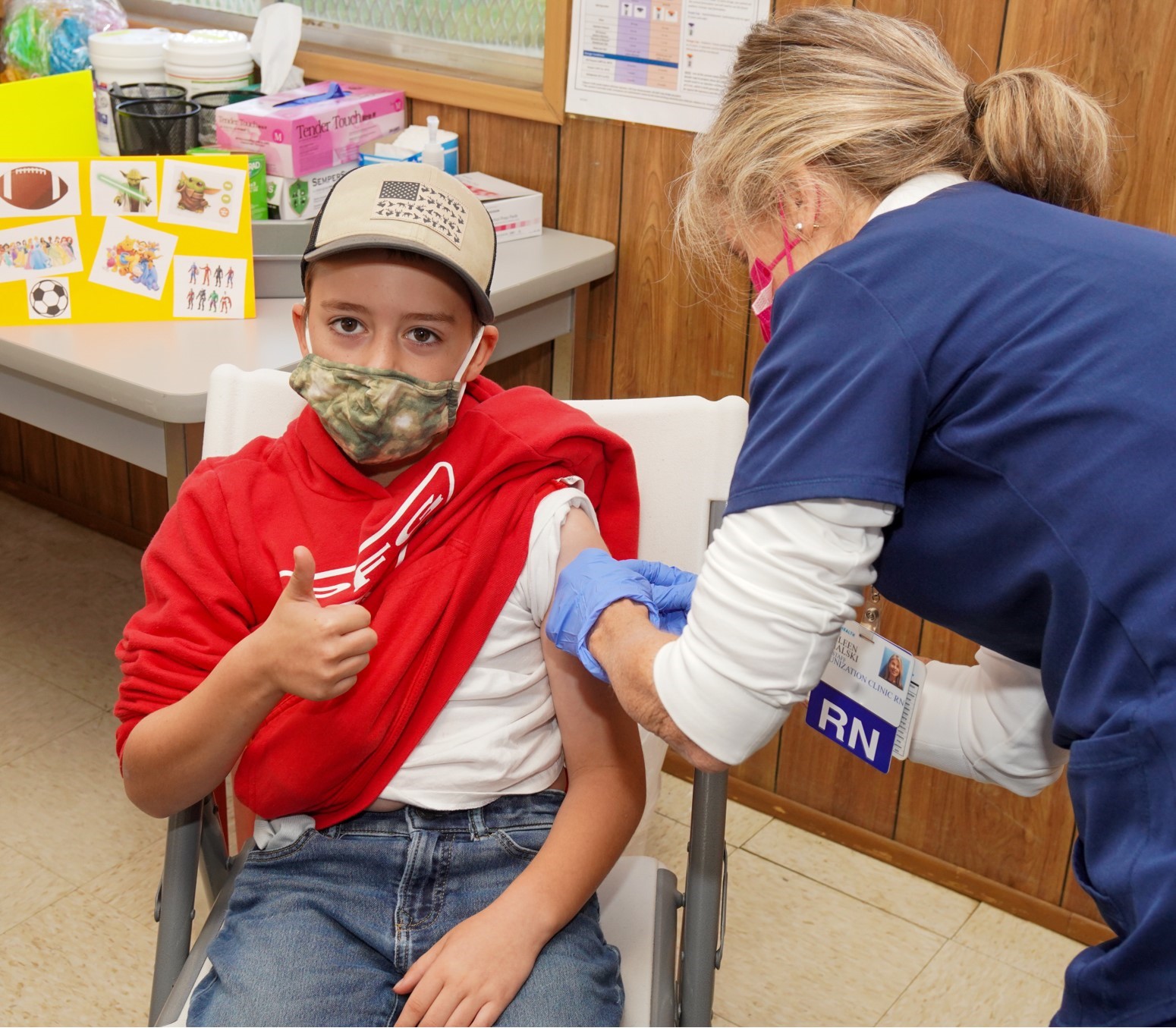 About Inspira Health 
Inspira Health is a charitable nonprofit health care organization and a regional leader in physician training, with approximately 200 medical residents and fellows in 13 nationally accredited programs at its hospitals in Vineland, Mullica Hill, and Elmer. That number will grow to more than 250 by 2023 as the newest programs reach their capacity. The system, which traces its roots to 1899, comprises three hospitals, two comprehensive cancer centers, several multi-specialty health centers and a total of more than 150 access points. These include urgent care; outpatient imaging and rehabilitation; sleep medicine labs; cardiac testing facilities; digestive health and wound care centers; home care and hospice; and more than 35 primary and specialty physician practices in Gloucester, Cumberland, Salem, Camden and Atlantic counties. 
Together with its medical staff of more than 1,300 physicians and other care providers, as well as more than 6,200 employees, Inspira Health provides evidence-based care to help each patient achieve the best possible outcome. Accredited by DNV Healthcare, the system's clinical and support staffs are focused on providing quality care in a safe environment. For more information about Inspira Health, visit www.InspiraHealthNetwork.org or call 1-800-INSPIRA.