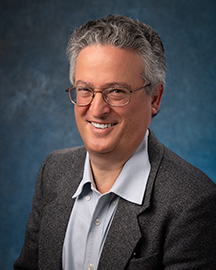 Steven Meskin, M.D., has joined Inspira Medical Group Primary Care Glassboro. He is board certified in family medicine by the American Board of Family Practice and brings more than 30 years of experience to his patients. After earning his medical degree from the University of Witwatersrand in South Africa, Dr. Meskin went on to accept an internship at Hillbrow Hospital in Johannesburg. He then completed his family medicine residency at the former Underwood Memorial Hospital in Woodbury, New Jersey.  
Drawing upon expertise from his training and three decades as a physician, Dr. Meskin's patient care philosophy is built upon compassion and collaboration. He believes that maintaining and restoring good health requires an equal partnership between physician and patient.
Dr. Meskin won the 2017 Distinguished Alumnus Award presented by Inspira Medical Center Woodbury's Family Medical Residency Program, and was recently recognized as one of the Top Doctors for Kids by South Jersey Magazine. Dr. Meskin takes pride in creating long-term relationships with patients and in his volunteer work with students pursing medical and physician assistant degrees.